A couple short videos to cozy up with in this chilly weather
Thursday, January 24, 2013 at 09:00 PM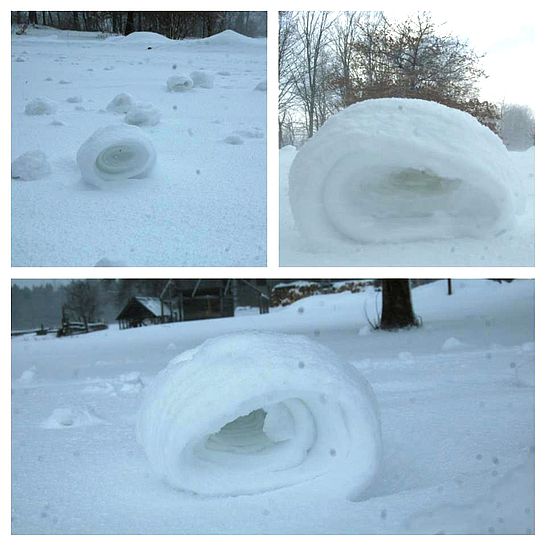 It's been darn cold this week in Vermont. In fact, I'm scared to see my heating bill!
During this cold snap, why not cozy up with hot chocolate and these short videos related to snow and skiing in Vermont?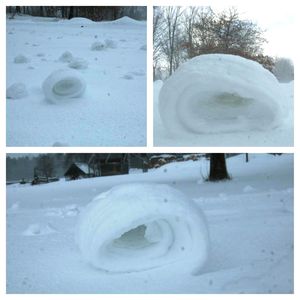 Snow Rollers
Over the windy weekend, a rare phenomenon occurred in some Vermont fields. The fields became full of "snow rollers." It happens when the snow is sticky and there are powerful winds. Check it out on this TV news report. (Photo of snow rollers in Craftsbury, Vt., by Harry Miller via Facebook.)
The Skiing Cochrans
If you follow US skiing, you likely have heard the name Cochran. It's a Vermont family that has produced an amazing number of US Ski Team athletes — and even a gold medal. Check out this video and article about the family and their small ski area in the New York Times.
This Moose is Not Pleased
OK, maybe you've seen this one already. We hear of moose meandering around Vermont ski areas from time to time, but this one was not pleased. Watch a recent video shot at Sugarbush to see what happened.
Filed in: Alpine / downhill skiing, Cochran's, Sugarbush
Share This Blog Post
Post a Comment
No Account Needed! To post without any kind of account, you can type in a name, nickname or trail name and an email (which we do not collect or use) then select "I'd rather post as guest." We'd love to hear from you!