And then there was one.
Monday, April 26, 2010 at 08:26 AM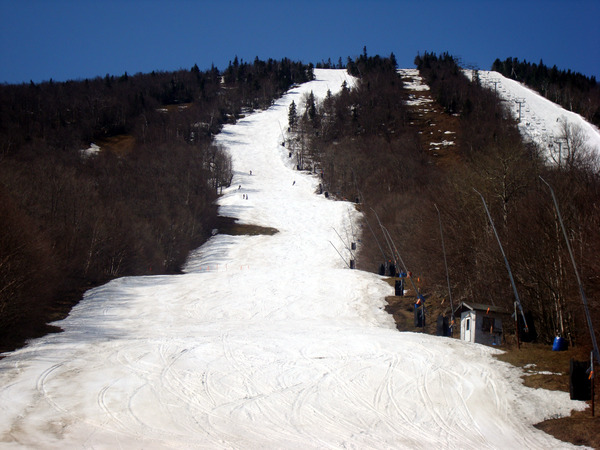 Updated afternoon of 4/26/10
Well it's clear that Killington has stopped running its lifts: they switched over to their summer homepage today. Yesterday was the last day for spring skiing at the ski resort.
So who is left?
Jay Peak is the only Vermont ski area saying they will be open again this season. They plan to reopen from Thursday, April 29, to Sunday, May 2.
Here's a photo from the resort taken on Saturday during what was a gorgeous weekend here in northern Vermont. Many residents were mowing their lawns and cleaning their gardens in preparation for the growing season. Yet, we may still see snow flurries this week — and potential accumulation at higher elevations!
It's sad to let a ski season go — especially when you keep hearing that it's been dumping snow out west! Sigh.
Photo courtesy of Jay Peak Resort.
Filed in: Alpine / downhill skiing, Jay Peak, Killington, Spring skiing
Share This Blog Post
Post a Comment
No Account Needed! To post without any kind of account, you can type in a name, nickname or trail name and an email (which we do not collect or use) then select "I'd rather post as guest." We'd love to hear from you!