Cold cross-country skiing today; Snow on the way this weekend
Friday, February 10, 2017 at 07:30 PM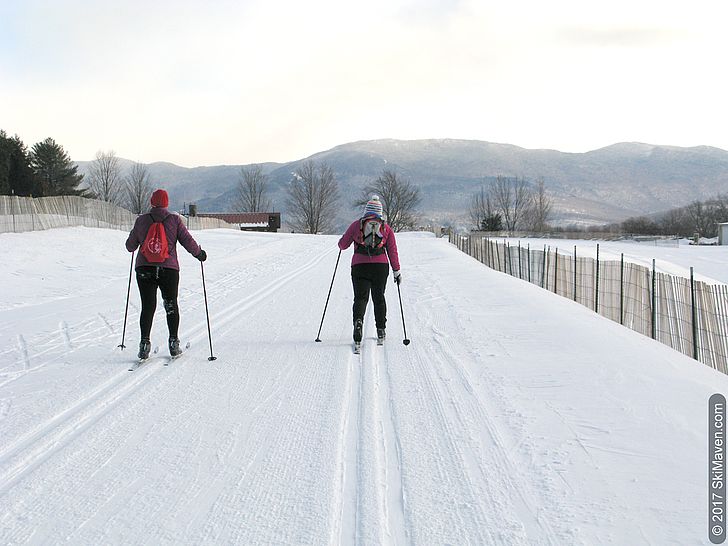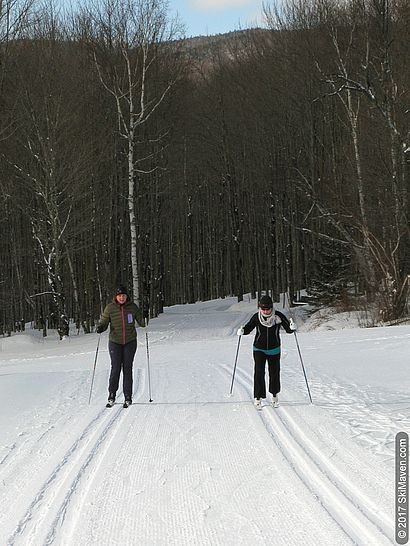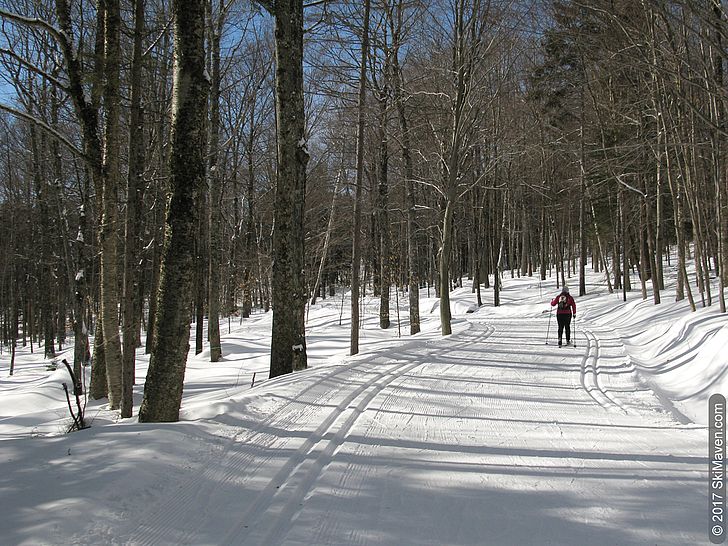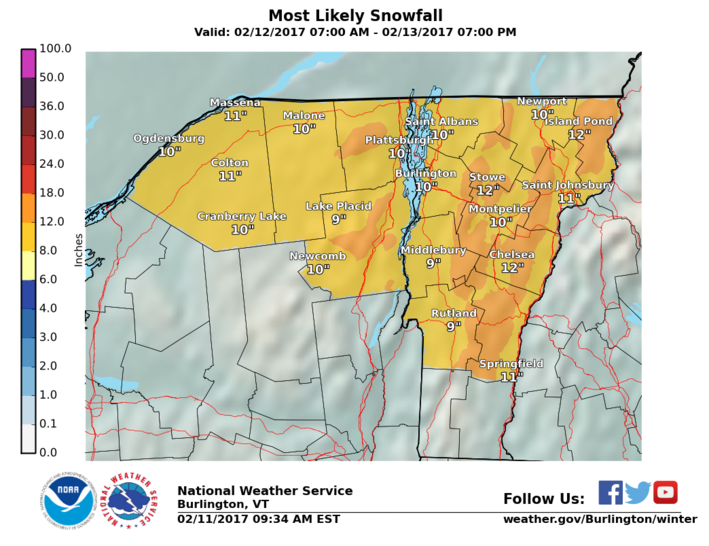 Brrrrrrrrrrrr. It was cold today on the trails at Trapp Family Lodge Nordic center this morning. The snow was cold, as well, and it squeaked when you walked on it.
My friends and I made a beeline for the woods to get out of the frigid winds on the practice meadow. I was glad I had a balaclava covering much of my face and extra liners in my mittens.
Soon, however, the wind died down and the sun shone brightly. We were moving along the firm, groomed trails through the woods and we were feeling good! The woods were snowy with an inch or two of fresh snow over a crust. Trapp's snow report showed all of their trails were open.
We warmed ourselves over a late lunch at Idletyme on the Mountain Road in Stowe. They make delicious burgers and their beers are tasty. My friend likes the fried pickles.
Friday evening I learned something that really warmed my heart: There's a bunch of snow on the way this weekend! The National Weather Service is calling for a couple of inches in northern Vermont by Saturday, and maybe a foot of snow from Sunday through Monday. Visit our Vermont Snow Reports page for links.
Bring it on!
Filed in: Cross-country skiing, Food, coffee & après ski, Trapp Family Lodge
Share This Blog Post
Post a Comment
No Account Needed! To post without any kind of account, you can type in a name, nickname or trail name and an email (which we do not collect or use) then select "I'd rather post as guest." We'd love to hear from you!