Five inches or so of powder this morning!
Tuesday, January 29, 2013 at 12:49 PM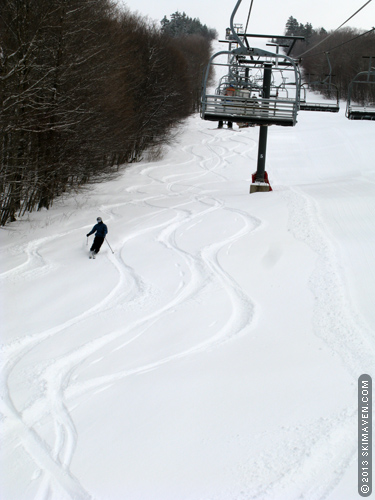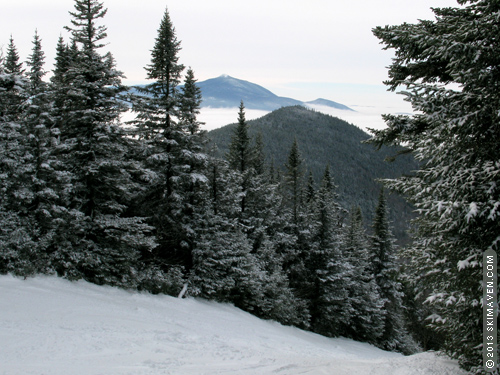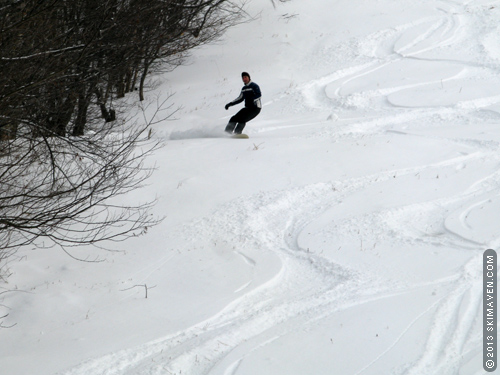 I keep an eye on the forecast, so I was able to rearrange my schedule to get out to Bolton Valley this morning. Area ski resorts were reporting 4 - 6 inches of snow and I wanted to play in it!
I took runs off the Vista Quad and Timberline chairs and my skis were like powder-seeking missiles. I typically ventured to the sides of the trails to make powder turns. Many runs were groomed, but they left a powdery swath on most trails. I just had to make my mark!
I loved the feeling of putting equal weight on my skis and just letting them go to make smooth "S"s down through the powder. Sweet.
The groomed parts of the runs were a lovely packed powder, as well. People that were on the trails at Bolton Valley were happy people today!
If you can get out this afternoon and play in the new snow — do it!
Filed in: Alpine / downhill skiing, Bolton Valley
Share This Blog Post
Post a Comment
No Account Needed! To post without any kind of account, you can type in a name, nickname or trail name and an email (which we do not collect or use) then select "I'd rather post as guest." We'd love to hear from you!