Fun skate skiing at Catamount today
Wednesday, January 6, 2010 at 04:55 PM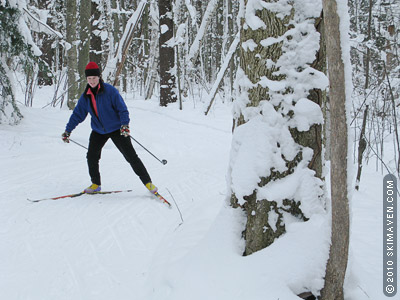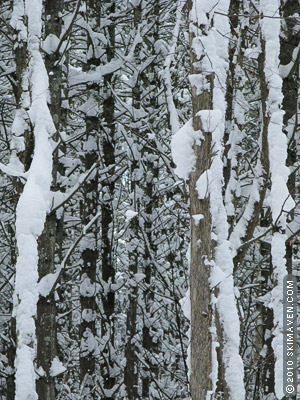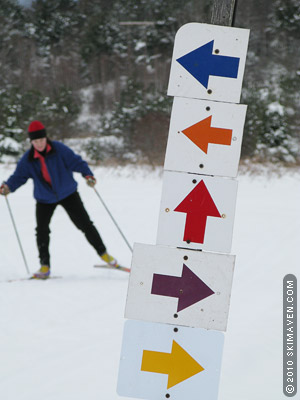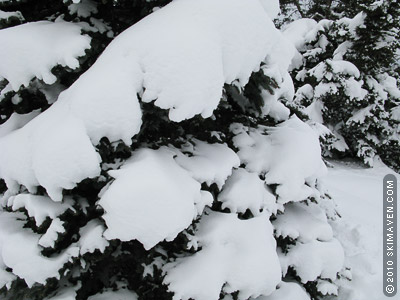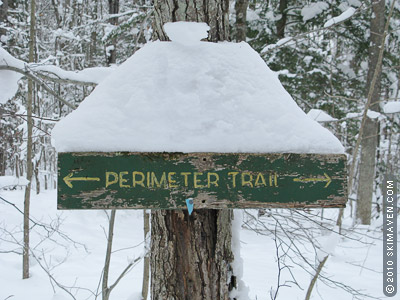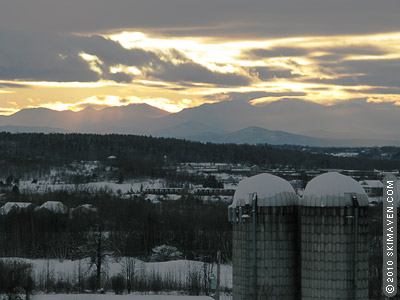 Remember that snowstorm a few days ago? Well it dumped a lot of snow on the cross-country ski trails at Catamount Outdoor Center in Williston, Vermont.
We took a late lunch break and hit the trails for some skate skiing. It was our first this season so we just did one big loop. We skied Night Trail to 3 Rivers to Sandman's.
I felt really out of balance to start. I laughed a lot as I nearly wiped out a few times! The snow was soft so I wasn't feeling super steady until the end of the loop.
This nordic center is just a hop, skip and jump from Burlington. It's a great resource. And they light the trails for night skiing a few nights a week so you can head over there after work.
Check out our snowy photos!
Catamount Nordic Center Statistics
Total Terrain: 35 km of trails
Machine-tracked: 35 km
Skating Terrain: 35 km
Instruction & Rentals
Night Skiing
Filed in: Catamount Nordic, Cross-country skiing
Share This Blog Post
Post a Comment
No Account Needed! To post without any kind of account, you can type in a name, nickname or trail name and an email (which we do not collect or use) then select "I'd rather post as guest." We'd love to hear from you!