Getting to know Vermont cross-country skiing superstar Andy Newell
Tuesday, December 1, 2009 at 10:53 PM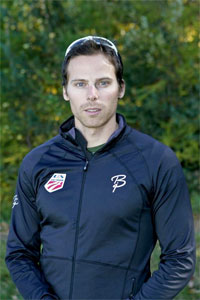 Perhaps you haven't noticed, but the US Cross-Country Ski Team is turning heads these days. The team has become a force in a sport that has been traditionally ruled by the Europeans.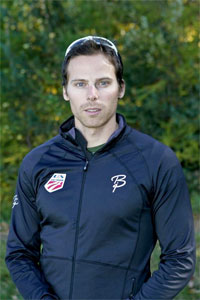 There are a couple New England skiers on the team including superstar Andy Newell from the town of Shaftsbury in southern Vermont. He recently placed seventh in a World Cup classic sprint. He was behind guys from Norway, Russia and Finland.
Newell's teammate Kris Freeman of New Hampshire just last week place fourth in a 15K classic World Cup race. Up until recently, you really wouldn't have seen Americans in the top positions at the finish line.

In fact, in China in 2006, Newell earned the United States its first podium finish (top three) in more than 20 years. The Stratton Mountain School grad has continued to earn top-10 finishes.
You can check out Newell's biographical info on the US Ski Team site.

And if you are really interested, you can follow him on Twitter — he's @AndyNewellskier.

Also, you must check out the amazing jumps and freestyle park moves that he takes on nordic skis on this page. It's crazy. The video is part of the selection on the top right of the page entitled "Freestyle Cross Country — DON'T try this at home."

When Andy Newell says go big or go home, he means it.

I also found this profile and interview on the Team USA Olympics site. Isn't it about time to get to know Andy Newell?
Photo: US Ski Team
Filed in: Cross-country skiing, Ski racing
Share This Blog Post
Post a Comment
No Account Needed! To post without any kind of account, you can type in a name, nickname or trail name and an email (which we do not collect or use) then select "I'd rather post as guest." We'd love to hear from you!