More new snow in the woods today
Saturday, February 10, 2018 at 07:27 PM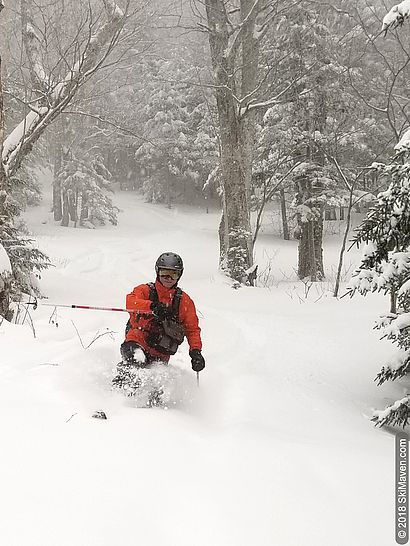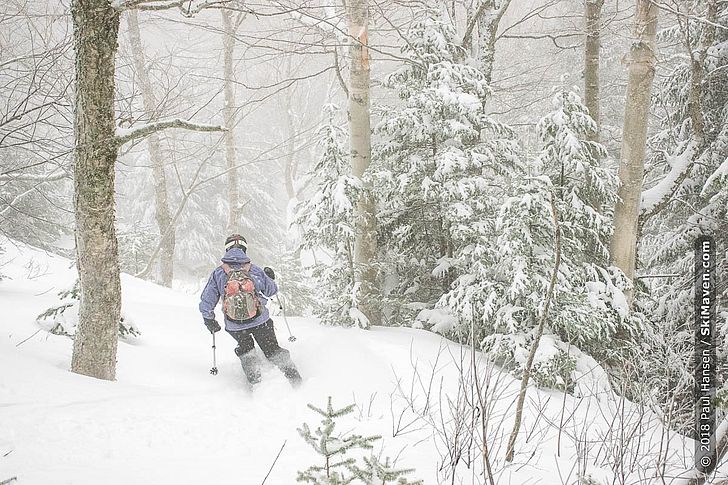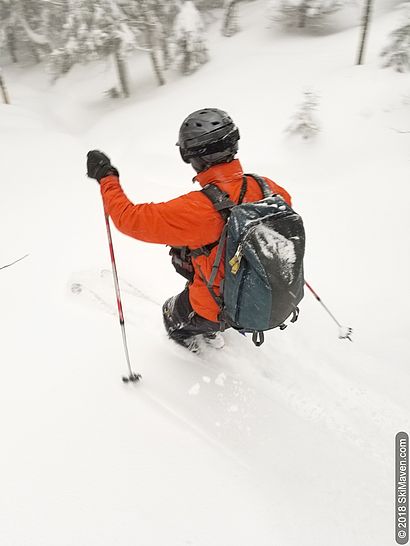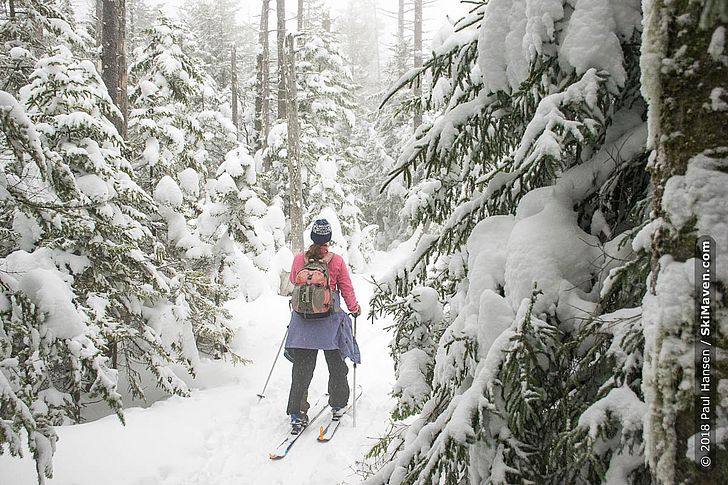 We took a ski in the woods today with 3 to 4 inches of new snow over the last 24 hours. It filled in tracks from the last couple of days. We broke trail in a few of the places we explored in the backcountry network at Bolton Valley, Vt.
We skinned up to about 3,000 feet where the trees were full of snow. We had an easy switchover to downhill mode as it was quite warm today. It was just a little windy. We found some slightly wind-packed snow near the top before plowing our tele skis through softer powder.
Snowflakes continued falling today to add to recent snow totals.
So glad that winter is back!
Filed in: Backcountry skiing, Bolton Valley
Share This Blog Post
Post a Comment
No Account Needed! To post without any kind of account, you can type in a name, nickname or trail name and an email (which we do not collect or use) then select "I'd rather post as guest." We'd love to hear from you!