Night skiing under the lights at Bolton Valley Resort
Thursday, January 16, 2014 at 09:25 PM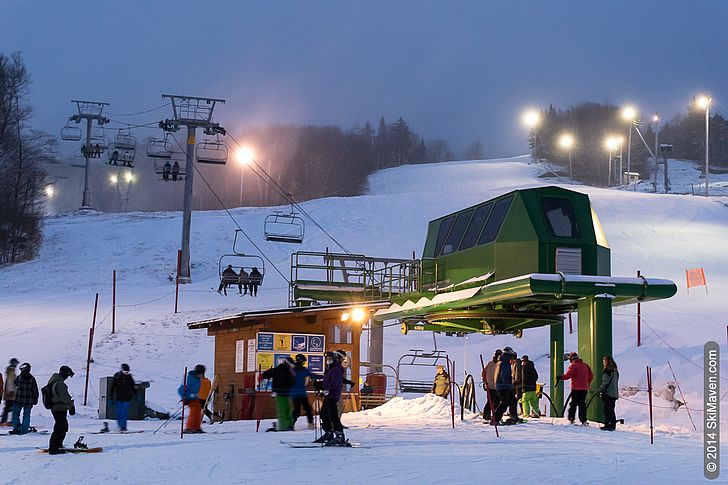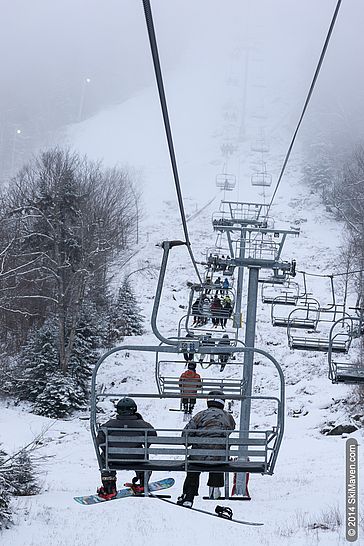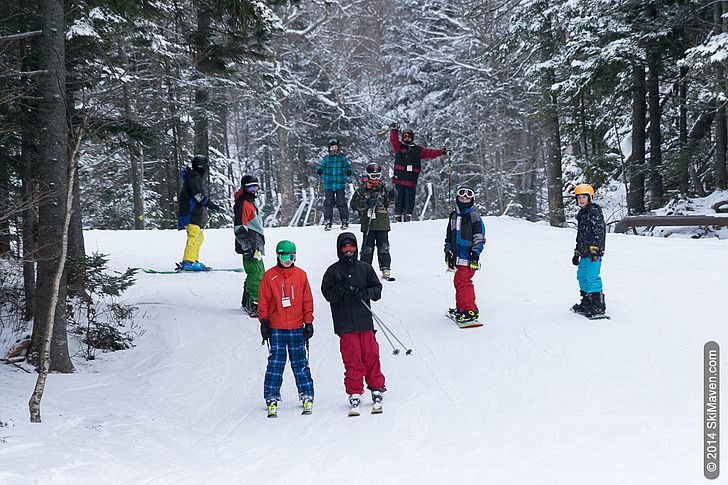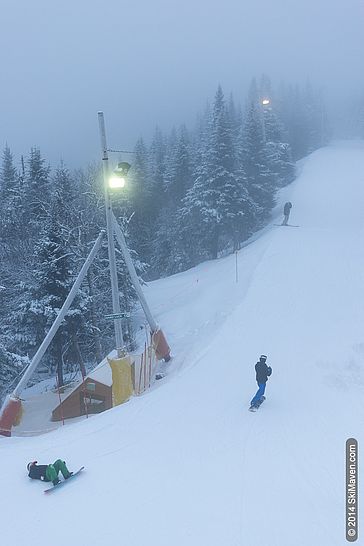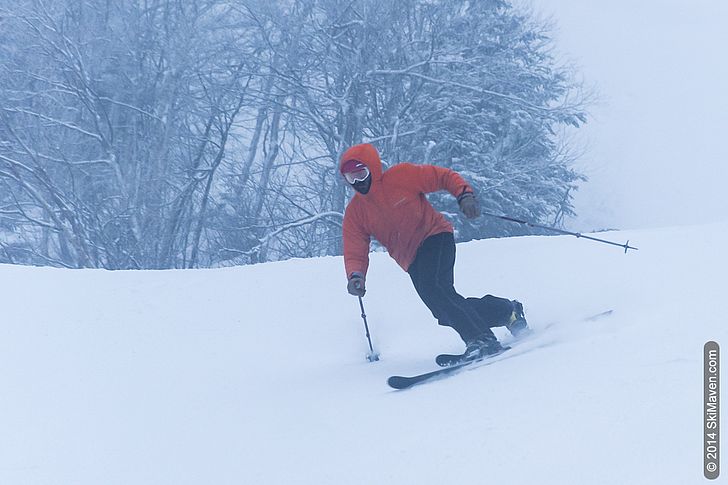 Work was done and there was some fresh snow on the ground. It was the right time to hit night skiing at Bolton Valley.
The resort had been reporting a couple inches of fresh snow today and after some recent nasty weather that included rain, we were psyched to get outside and play. We arrived in time for twilight, when the clouds were moving around the summit as the sky darkened.
We weren't alone. Buses brought local kids to the ski area for their weekly after-school skiing. They were having a blast tearing up the slopes with their friends.
As usual, we liked the trails that were less traveled. Tonight that was the rather steep Spillway off of the Vista Quad and Butterscotch off of the Snowflake lift.
I've only ridden the Snowflake lift once before because it accesses mellow terrain. But tonight it gave us access to powdery turns! The hill had not been skied much and the snowmaking guns near the quad kept blowing some snow over. While it was a short run, it provided a couple of inches of powdery fun!
BOLTON VALLEY, VERMONT NIGHT SKIING AT A GLANCE
Night skiing offered Wednesday through Saturday (more during holidays)
10 trails are lit, including terrain parks
Four lifts at night, including the Vista Quad that ascends to 3,150 feet
All lift tickets are valid for skiing and riding until the lifts close for the day. For instance, a daytime ticket is valid until 8 p.m. on days that night skiing is offered; you do not need to purchase a separate night ticket.
A night-only ticket runs from 4 - 8 p.m.
Check our list of Vermont lift ticket deals for night skiing discounts
Filed in: Alpine / downhill skiing, Bolton Valley
Share This Blog Post
Post a Comment
No Account Needed! To post without any kind of account, you can type in a name, nickname or trail name and an email (which we do not collect or use) then select "I'd rather post as guest." We'd love to hear from you!