Panoramic cross-country cruising at Catamount Outdoor Family Center
Sunday, January 13, 2019 at 05:40 PM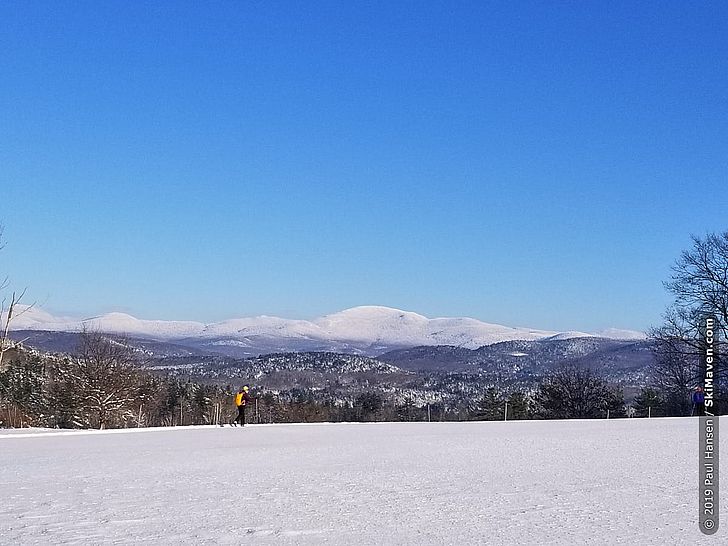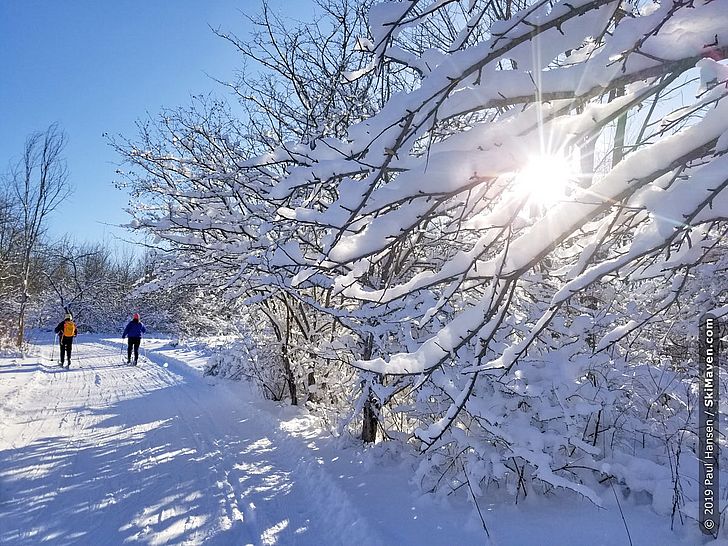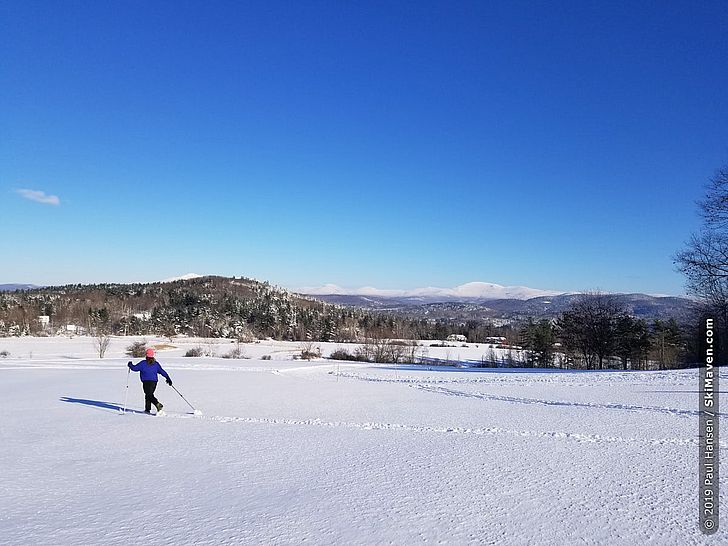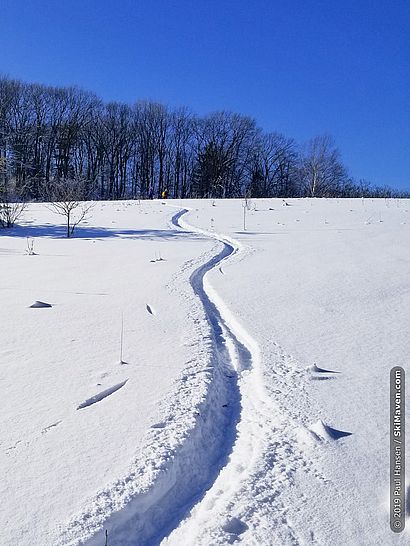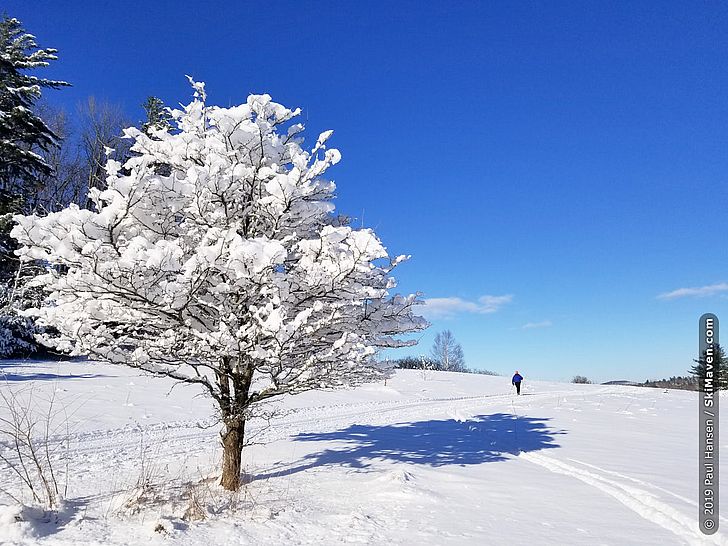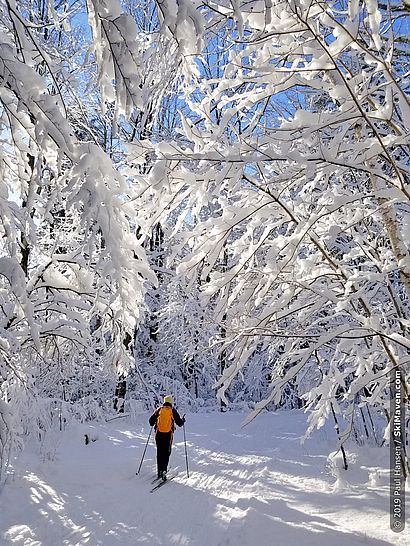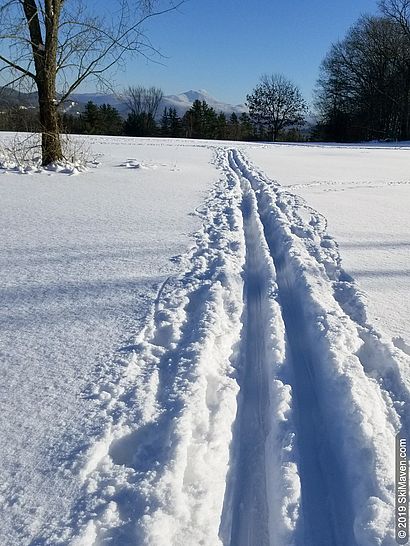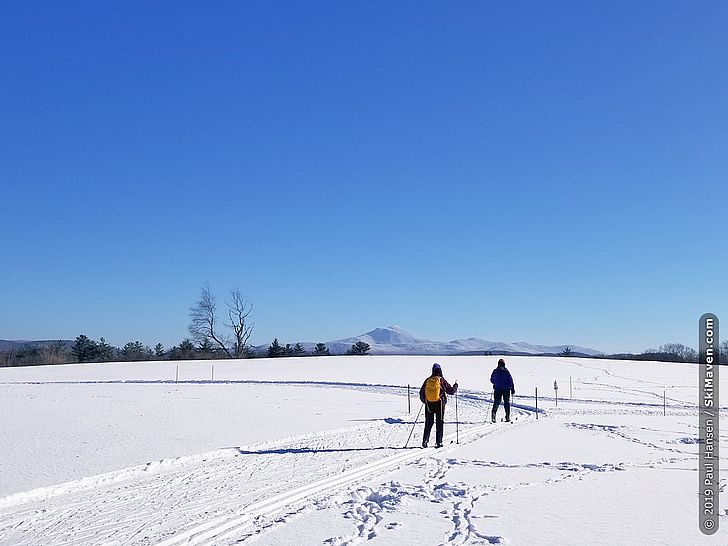 It was below zero this morning when we were making French toast. We lazily drank coffee and waited until things warmed up.
With the sun shining brightly, we clicked into our skinny skis and hit the snowy trails at Catamount Outdoor Family Center. There was great coverage, which is not always the case at this low-elevation Nordic center in Williston, Vermont. And they had groomed and set nice tracks. It was some of the best classic skiing we've done at Catamount!
There are two sides to the trail network: the field side and the woods side. We went for the sunny field side. We looped around a couple of fields and up and down a hillside. On clear days you get panoramic views from the hilltop. You can see Mt. Mansfield, Bolton Mountain, Camel's Hump and the Adirondacks, as well.
Catamount's snow report said 20K of cross-country trails were groomed and track-set. We're so thankful for the snow, and the sun!
Catamount Outdoor Family Center at a glance
35 km of cross-country skiing trails
Trails in both the woods and fields
Snowshoe and fat bike trails and a sledding hill, too
Nighttime Nordic skiing on Tues./Weds./Thurs.
Ski rentals and lessons available
Operated as a nonprofit organization
Located at 592 Governor Chittenden Road, Williston, Vermont
Filed in: Catamount Nordic, Cross-country skiing
Share This Blog Post
Post a Comment
No Account Needed! To post without any kind of account, you can type in a name, nickname or trail name and an email (which we do not collect or use) then select "I'd rather post as guest." We'd love to hear from you!