Snowstorm on the last day of official winter
Tuesday, March 19, 2013 at 11:14 AM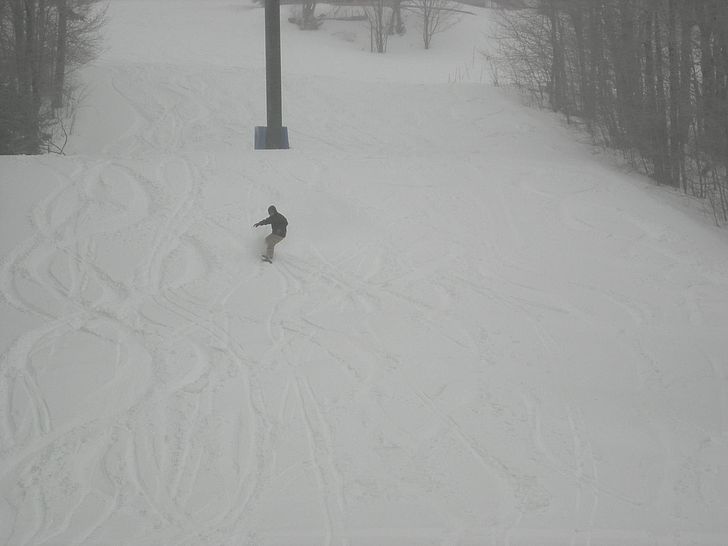 March 20th is the first day of spring and we're in the midst of a snowstorm today, the 19th. While some folks are lamenting more shoveling, we skiers and riders are psyched!
This morning Vermont ski resorts were reporting 2 to 9 inches of snow had fallen already. Today the snow continues. The National Weather Service is forecasting a foot or more of snow to fall in many Vermont mountain areas by Wednesday morning. I love seeing double digits on their snowfall map: http://www.erh.noaa.gov/btv/html/StormTotalSnow/StormTotalSnow.shtml
Here's a snowy shot from Bromley Mountain this morning.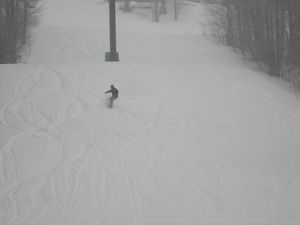 Filed in: Alpine / downhill skiing, Backcountry skiing, Bromley, Cross-country skiing
Share This Blog Post
Post a Comment
No Account Needed! To post without any kind of account, you can type in a name, nickname or trail name and an email (which we do not collect or use) then select "I'd rather post as guest." We'd love to hear from you!