Sunday spring skiing, and UVM wins NCAAs!
Sunday, March 11, 2012 at 04:25 PM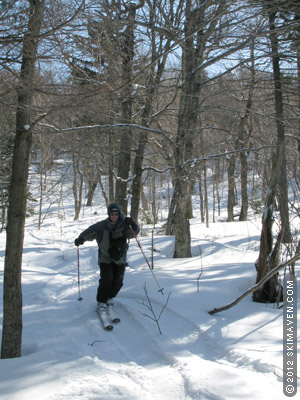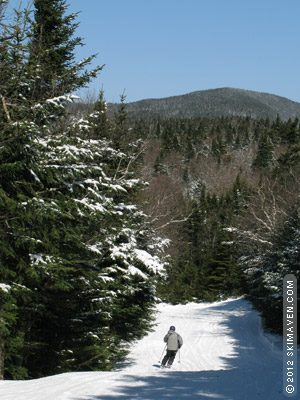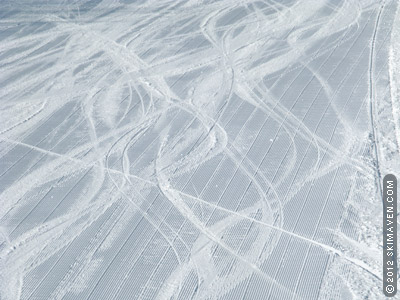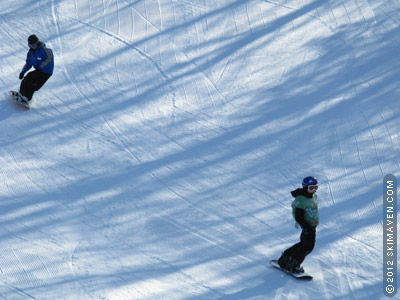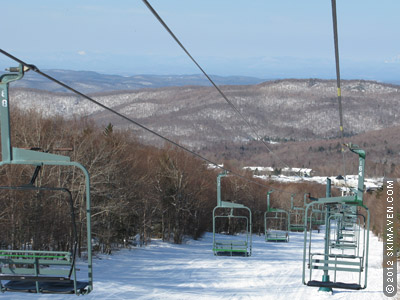 First, the really exciting news: The University of Vermont ski team has won the NCAA championship! This is their first championship title since 1994. Yes, this has been a long time coming!
We've really enjoyed following the team over the years and watching some of the racing in Stowe. Both the nordic and alpine skiers excelled at NCAAs, but the women probably clinched the deal for UVM. Women skiers from UVM were often in the top five of their alpine or nordic races.
Follow this link for a recap of the NCAA racing in Montana. And check out the photo finish on the women's 15K classic race. Holy cow!
Here are the top-5 ski teams at NCAAs:
U. Vermont – 832 points
U. Utah – 671
U. Colorado – 670
Dartmouth C.– 590
U. Alaska Anchorage – 519
And the other great news was the mighty fine spring skiing that the Skimeister and I enjoyed this morning at Bolton Valley. In the woods there was four inches or so of soft powder — no joke! It was really fun to play in the trees off of the Wilderness Chair. And the weather was warm and sunny!
Get out there and ski while it lasts!
Filed in: Alpine / downhill skiing, Bolton Valley, Ski racing
Share This Blog Post
Post a Comment
No Account Needed! To post without any kind of account, you can type in a name, nickname or trail name and an email (which we do not collect or use) then select "I'd rather post as guest." We'd love to hear from you!