Warm, sunny cross-country skiing this weekend; a bit of snow on the way
Sunday, March 3, 2019 at 03:31 PM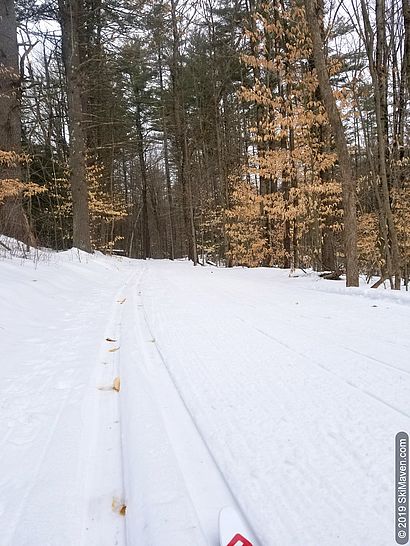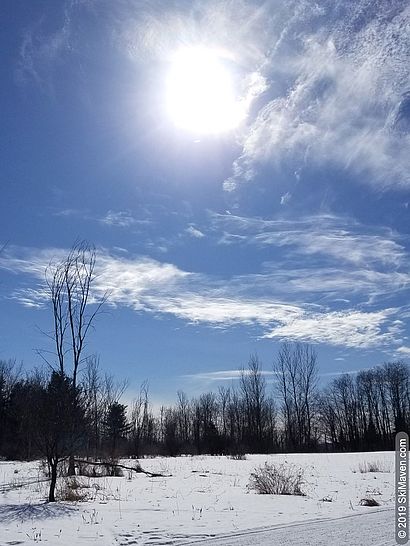 We stayed closed to home this weekend and hit our local cross-country skiing center. The snow is holding up pretty well at Catamount Outdoor Family Center in Williston, Vt. We skied on the woods side of the center on both Saturday and Sunday.
The sun and warm temperatures this weekend made for nice, comfortable outings. The kind where you can stop to watch the woodpeckers or to soak up the sun on your face.
Now we're looking at just a bit of snow Sunday night into Monday. The coastal storm is moving more to the east than first predicted. Boston may get more snow than we do in Vermont, but every little bit helps!
Note: As of Saturday afternoon, there were still more than 100 inches of snow at the stake near the top of Mt. Mansfield. Way above average!
Filed in: Catamount Nordic, Cross-country skiing
Share This Blog Post
Post a Comment
No Account Needed! To post without any kind of account, you can type in a name, nickname or trail name and an email (which we do not collect or use) then select "I'd rather post as guest." We'd love to hear from you!