Main content
Well, you've come to the right place. Here you'll find information and views about Vermont skiing and riding, powder dumps, Vermont ski resort reviews, first-person snow reports and photos, ski travel and all-around snow culture tidbits from a couple of skiing enthusiasts. We don't work in the ski industry, so what you read in this ski blog is from people who just love to get out on the snow! This skiing blog covers alpine, backcountry and cross-country skiing in Vermont and beyond!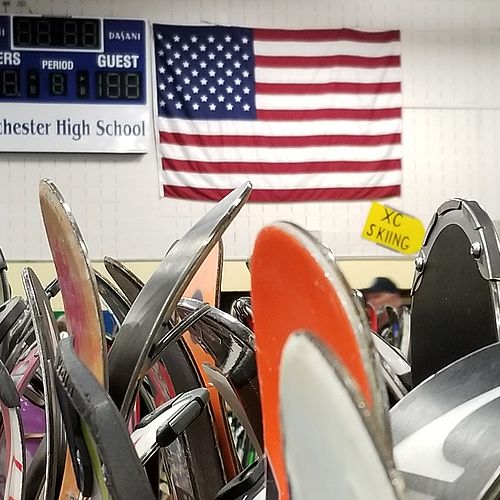 Updated 9/22/2022 Welcome to fall – and our annual round-up of ski swaps in Vermont! We'll update this list as more information comes in. You may want to bookmark this page for future reference. Just…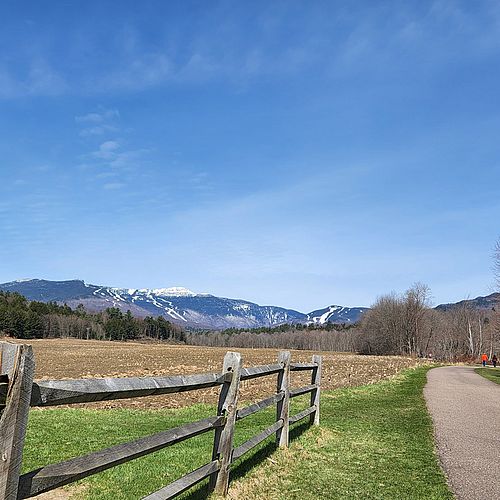 It's Monday, April 25, 2022. Let's take a look at which ski resorts are still open in Vermont! Killington Jay Peak — closed for the midweek — will open for April 30 and May 1 and possibly the…
Update on 4/6/2022 Closed ski areas in Vermont now include: Bolton Valley (they may try to re-open for one more weekend) Bromley Mountain Cochran's Ski Area Mad River Glen Magic Mountain Midd…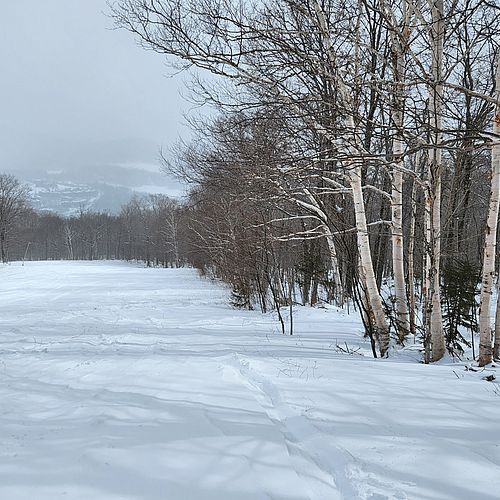 It was getting depressing to see our lovely snow melt away. But then winter came back for a visit! Higher elevations in the Green Mountains got snow this weekend, so I had to go and investigate. I…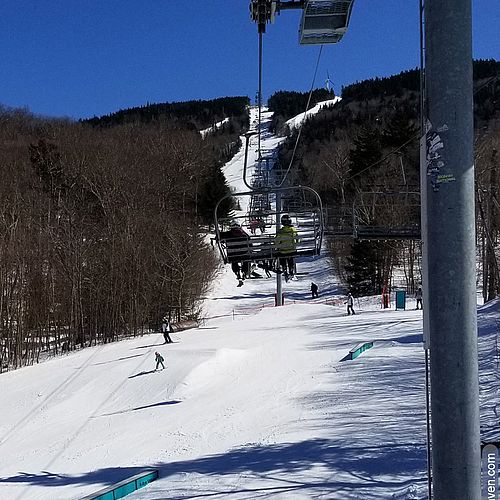 With warm temperatures this past week and rain in the forecast, I made a point to get out for an afternoon of spring skiing. In Wednesday's bright sunshine, the snow was very soft at Bolton Valley,…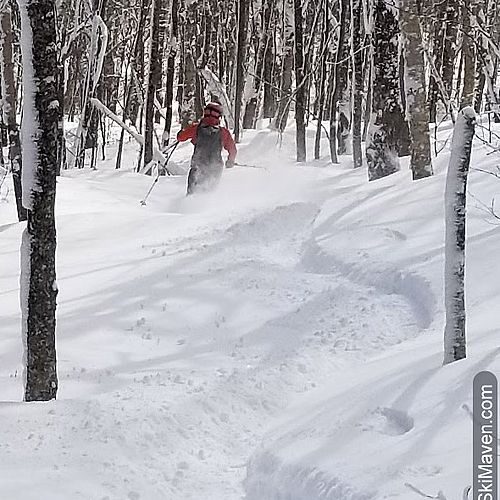 Winter made another appearance on Saturday! The higher elevations in northern Vermont got around a foot of snow. So you can bet your ski boots we got out to play in it on Sunday. I don't know if…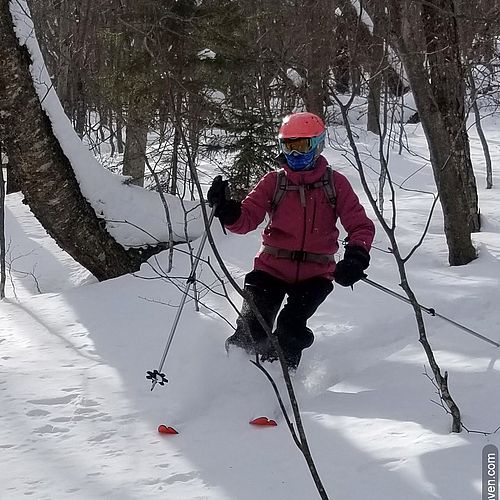 We were fortunate to see fresh snow over the last week, so we took advantage while we could! We enjoyed the light snow in the nearby woods in northern Vermont. The higher we skied up, the deeper the…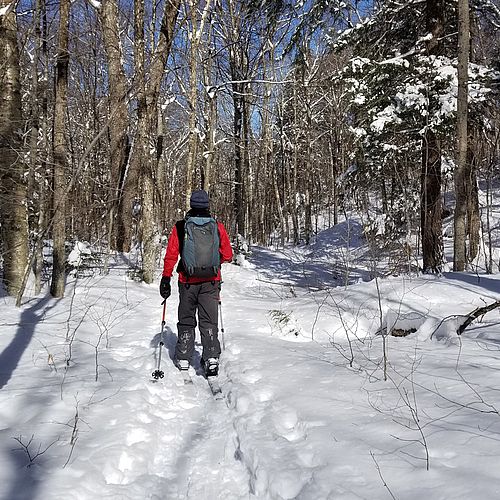 We loved seeing the snow fall all day on Friday! I'd take breaks from work to peek outside and grin. That night while shoveling, I discovered how light the snow was. Utah light. It wasn't what we…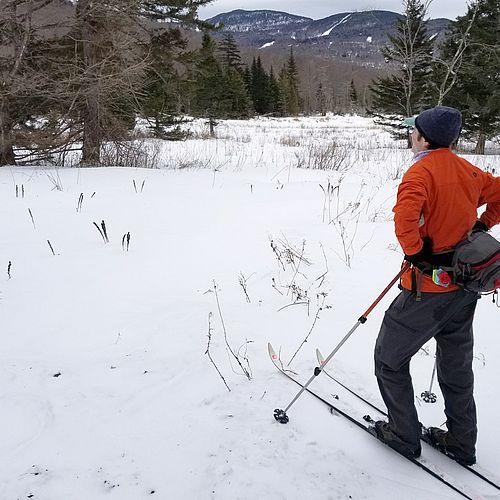 Today the Skimeister and I went for a ski tour in the Nordic trails at Bolton Valley, Vt. We went up into the mountains because at home in the valley the snow was melting down to "fast grass." Up at…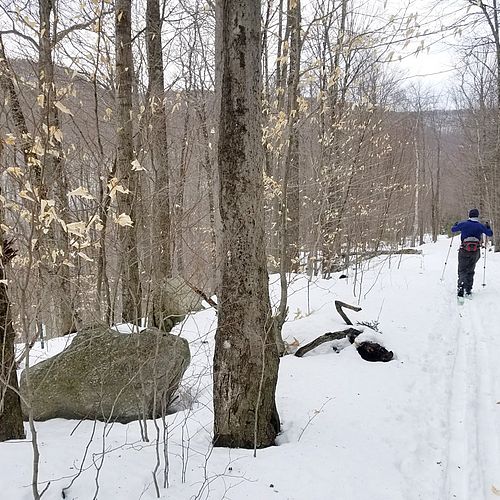 This last week featured some above-normal temperatures. It got downright springy! Saturday we took a ski tour in heavy spring snow at about 1,000 feet in elevation. It was the kind of soft snow where…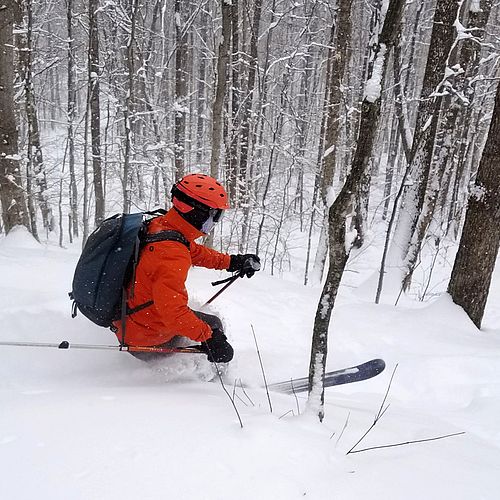 It was a lovely, powder-filled weekend in much of Vermont! So great to make some turns in the fresh snow that fell February 3rd and 4th. Here are a couple more shots from the fluffy weekend. Good…
Don't miss a SkiMaven blog post!