Main content
Well, you've come to the right place. Here you'll find information and views about Vermont skiing and riding, powder dumps, Vermont ski resort reviews, first-person snow reports and photos, ski travel and all-around snow culture tidbits from a couple of skiing enthusiasts. We don't work in the ski industry, so what you read in this ski blog is from people who just love to get out on the snow! This skiing blog covers alpine, backcountry and cross-country skiing in Vermont and beyond!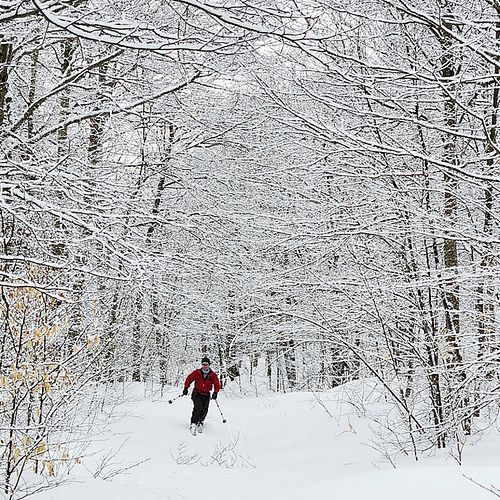 Woods covered in 2 inches of new, spring snow. Waxless skis and three-pin bindings. Light fleece layers. Wax to rub on skis to keep the snow from clumping. Mix all these ingredients for a…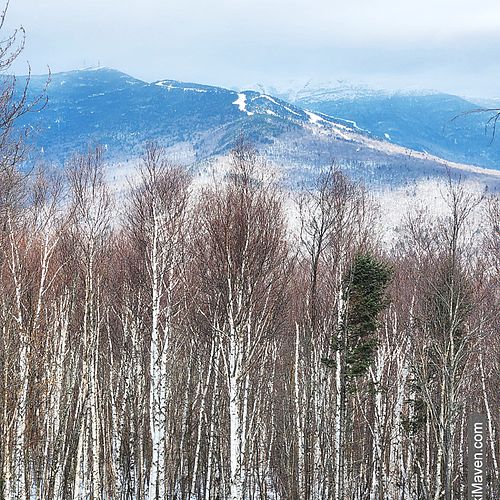 I like to keep my eye on the weather — especially this time of year. We had that wonderful dump of snow last week. It was then followed by some rain. Looking ahead, we may see rain again on Thursday.…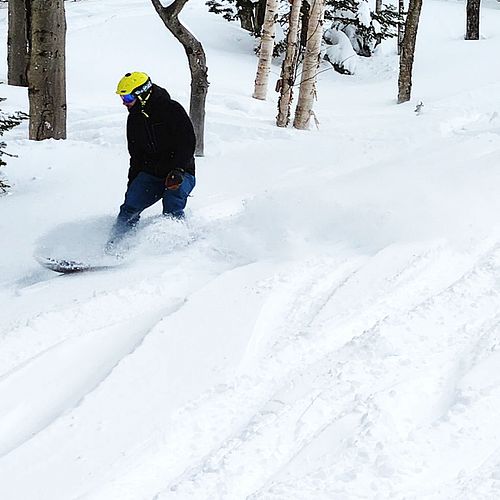 Wow — we've seen some crazy snow totals of up to three feet from this week's snowstorm! We got out to cross-country ski while the snow was winding down, then some downhill skiing on Thursday morning,…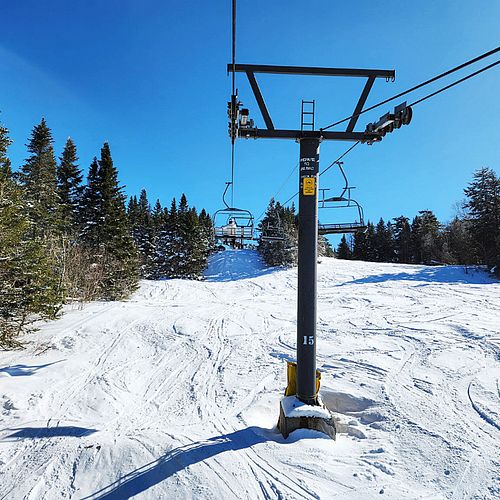 This last week has been so fun! We've been enjoying the best skiing of the season. And now the temperatures are very comfortable, to boot! We've been getting out to ski in the morning and by…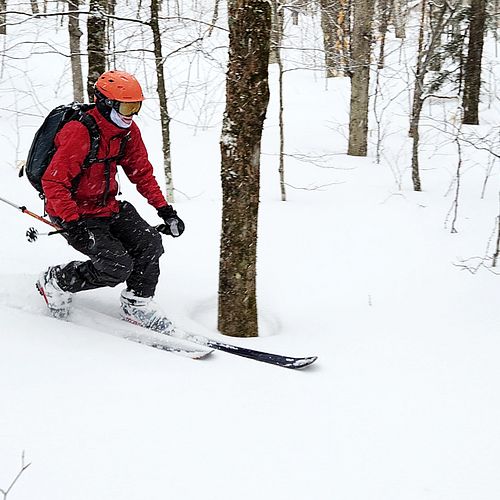 Hallelujah, we have some snow! A look at the graph of the snow at the stake atop Mt. Mansfield has some good news: At that elevation, we are nearly catching up to the average snowfall for this time of…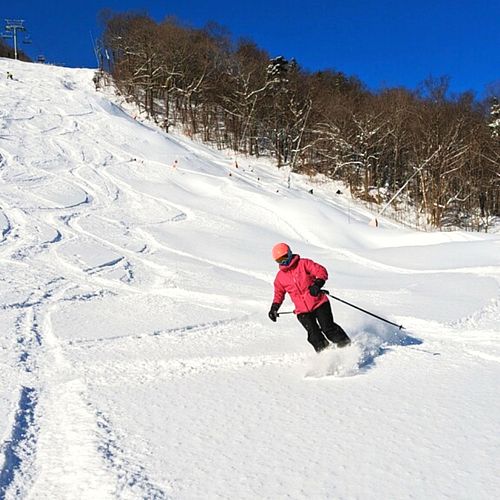 Lotsa fun today skiing in light, fluffy powder at Stowe Mountain Resort! We were in line at the quad when it opened at 8 a.m. That afforded us some powder turns on trails like Liftline, Nosedive and…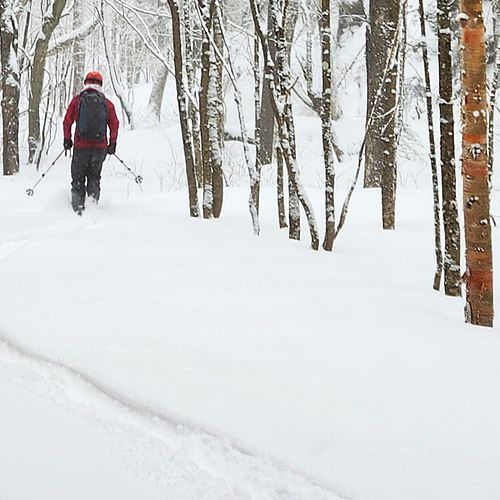 It looks like we may be in a nice little snow pattern. That is very welcome news as we are about to close out February. At ski areas near our home in northern Vermont, about 9 inches of snow has…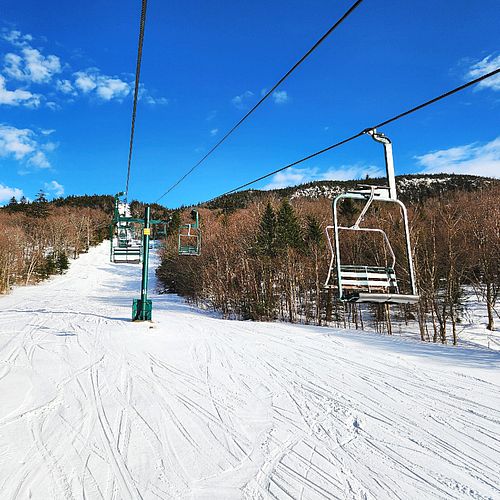 On Wednesday I got out into the afternoon sun for a bit of spring skiing. Yes, as in sticky-snow-like-it-is-late-March skiing. The sun and temperatures felt great and the late-afternoon sun was…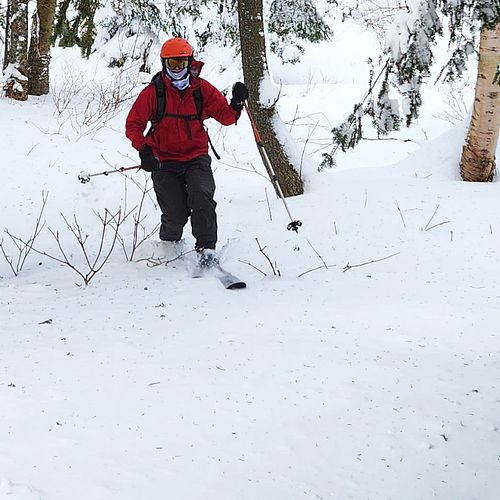 We stayed in and worked while the wind whipped up scary wind chill numbers on Friday and Saturday. By Sunday morning, we were chomping at the bit to be back on snow. We enjoyed a nice ski tour in the…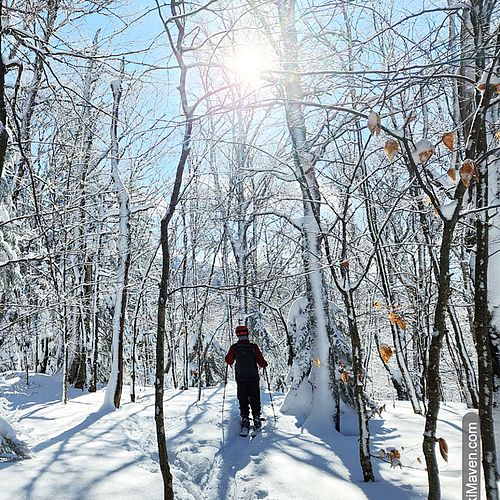 Hasn't it been great to have winter again? We've been enjoying getting out into the snowy woods for ski tours. It's so pretty! Hope you've been getting on the snow, too!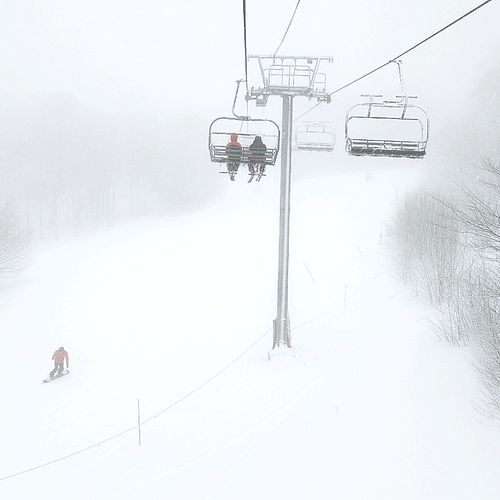 Just a few photos of an afternoon riding the quad at Bolton Valley Resort in northern Vermont. The snow kept falling through the day and I found some fun, rather deep snow. The ski area reported…
Don't miss a SkiMaven blog post!