Main content
Who is this maven of skiing?
I'm SkiMaven, the author of this Vermont ski blog, and I've been alpine skiing since I was about six years old.
My sisters and I started skiing with our Dad on the slopes of New Hampshire, while my Mom (showing infinite patience) read in the base lodge and served steaming hot cocoa. How lucky we were, indeed!
I've been a ski instructor in the past — spending two sunny winters at Beaver Creek Resort in Colorado and eight years of weekend teaching at Stowe, Pico and Ascutney resorts in Vermont and Mount Sunapee in New Hampshire. Back in the day I worked for a couple of seasons in marketing at Stowe Mountain Resort.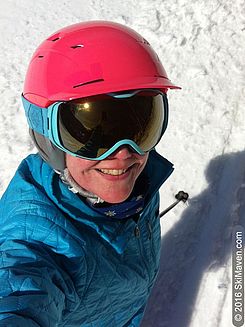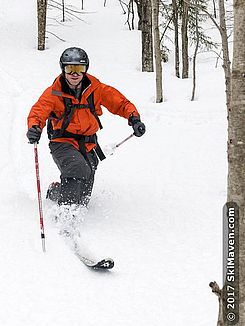 Over the last 18 years my telemark skiing / snowboarding / Nordic skiing / photographer husband (aka the Skimeister) helped me branch out into backcountry and cross-country skiing and I LOVE the variety!
When we're not on the snow, you'll find us in the Burlington, Vermont, area where we do website development, web content management, writing, photography and online visibility work.
Vermont photographs for sale
Please contact SkiMaven if you would like to purchase high-resolution Vermont stock photos for editorial use or for high-quality, framed prints for your home or office.
Themes include Vermont skiing and snowboarding photos, Vermont mountain photographs, Vermont hiking photos, images of Vermont barns and landmarks, sailing photos, Lake Champlain photos and Vermont landscape photos. Yeah, we get around.