A powderific morning at Bolton Valley
Friday, February 22, 2013 at 03:44 PM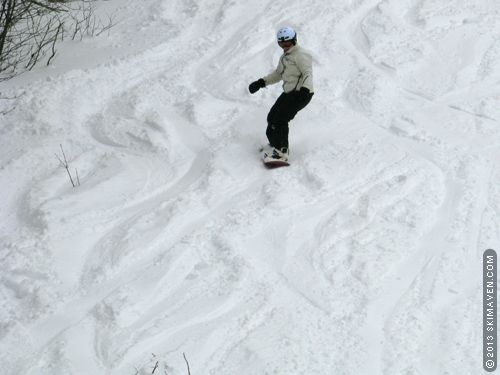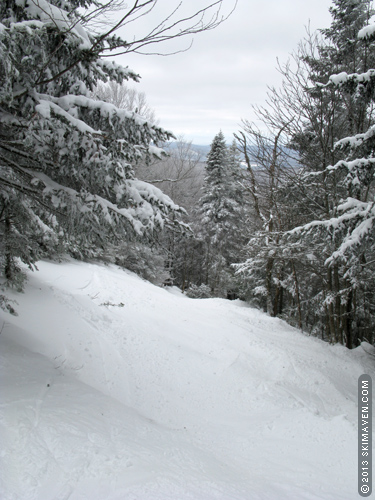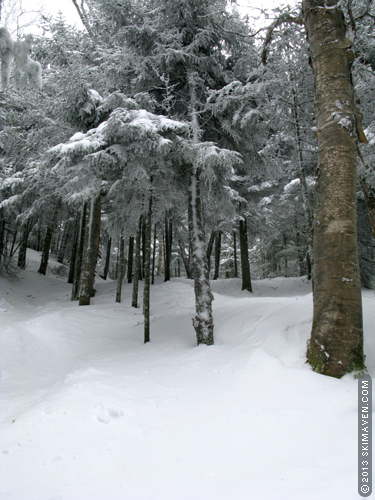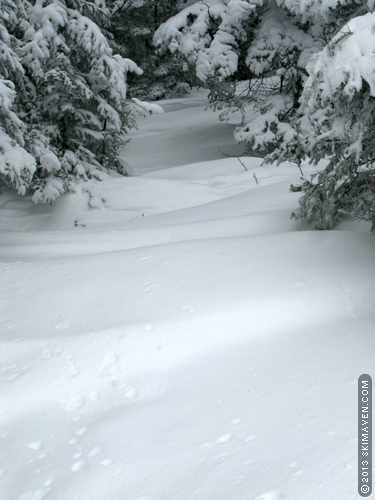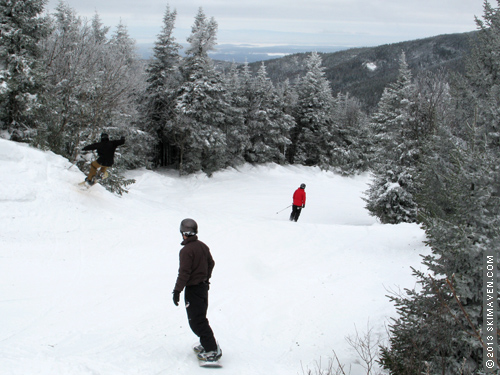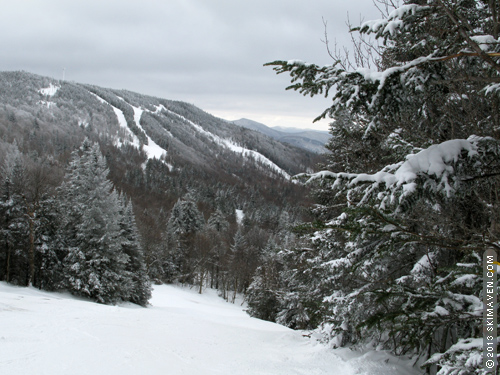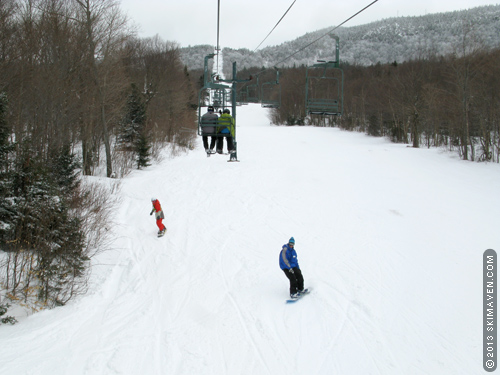 The sun was supposed to show itself this morning, but it didn't and I didn't care. I was skiing in powder and packed powder at Bolton Valley Resort!
They were reporting that the mountain had received 10 inches of snow in the last two days and 16 inches in the last three. I had to work Thursday (don't you hate how work gets in the way of skiing?) so I wanted to be sure to hit the trails today.
I found nice, light powder stashes on the sides of the trails and in the woods. The depth of the powder varied; you could tell that the snowstorm brought wind with it and moved some snow around. The resort had also groomed quite a few runs to be smooth, packed-powder corduroy.
I had a bunch of fun on Preacher and Vista Glades off of the Vista Quad. I hadn't skied these trails since last year. And I enjoyed the runs and glades off of the Wilderness Chair, which is a treat because it is only open on Fridays and weekends. I explored the Sleepy Hollow glades a bit, as well — enough to know that I need to spend some more time over there.
Cobrass was my first run. It was fully groomed and I had it all to myself. During my second run I was messing around in some mellow woods at the bottom of the mountain when one of my skis screeched to a halt because of a hidden, low, dead tree stump. I just about went over the handlebars. You can be sure that I kept on alert for other "hidden treasures" in the snowy woods.
We're expecting more snow to fall this weekend in Vermont. Keep it comin'!
QUESTION: Where are you skiing this weekend and, if you've already made some runs, how was it???
Filed in: Alpine / downhill skiing, Bolton Valley
Share This Blog Post
Post a Comment
No Account Needed! To post without any kind of account, you can type in a name, nickname or trail name and an email (which we do not collect or use) then select "I'd rather post as guest." We'd love to hear from you!