April skiing that amazed us today at Smuggs!
Saturday, April 12, 2014 at 08:29 PM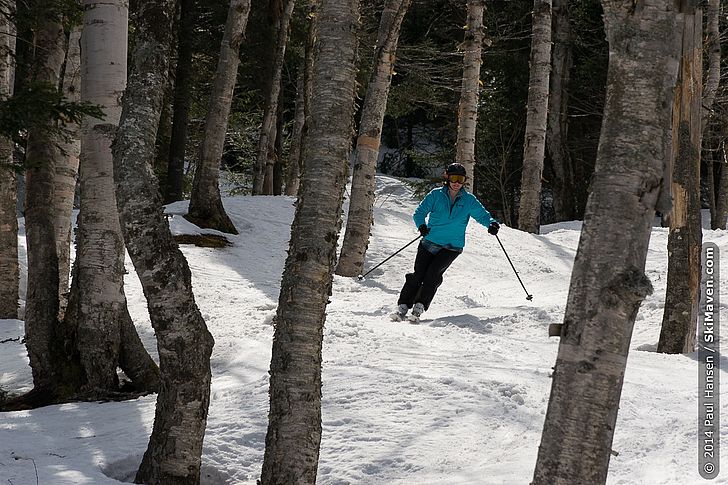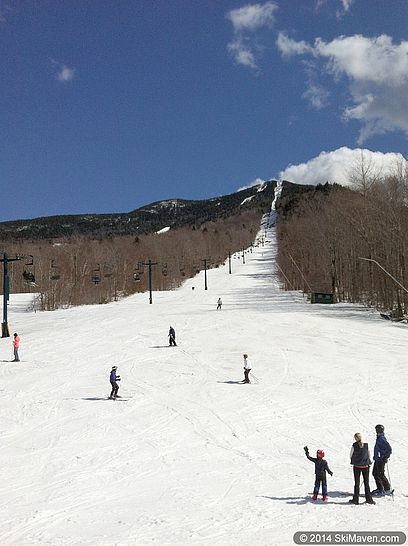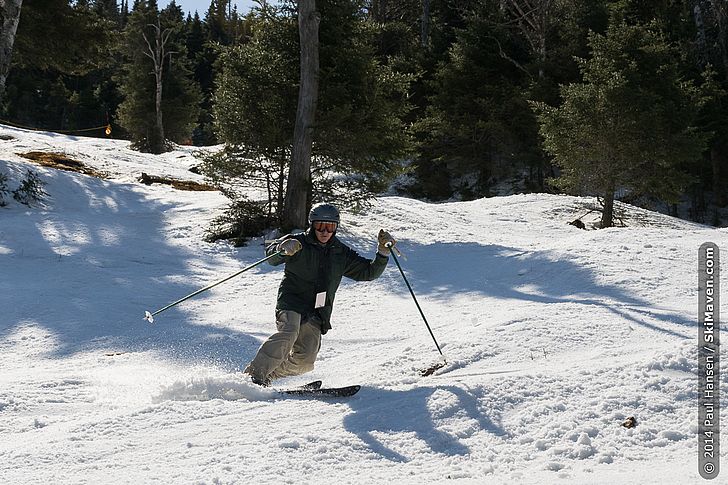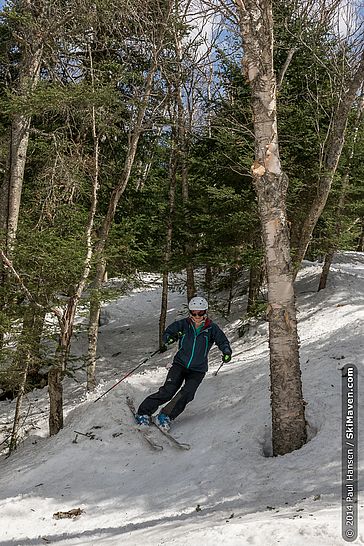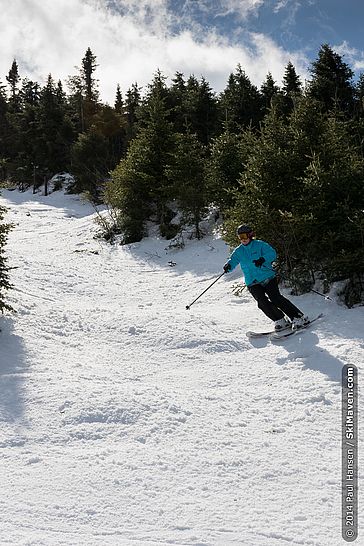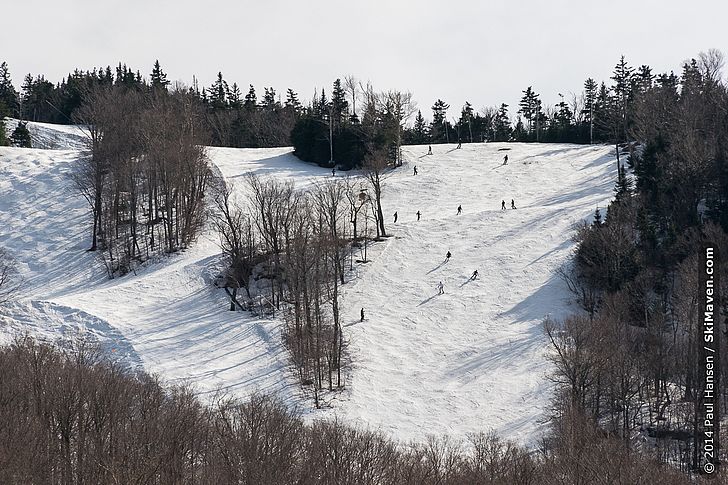 Wow — what a fun time on the hill today! The Skimeister and I teamed up with two other skiing-afflicted friends and had a blast in the corn snow at Smugglers' Notch.
Clearly most people have been turning their attention away from skiing now because of the warmer temperatures in town and the melting of snow on their lawns, but they missed out today. There's quite a deep base of snow and very few people skiing on it!
We did not rush to the mountain this morning; we thought time was needed to soften things up. By the time we got off the Madonna I chair at the top of the peak at 10:30 a.m., the snow was already super-springy!
Here are a few highlights from today at Smuggs:
I skied Upper-Upper FIS for the first time ever. Cutting into it from the top of Chilcoot there was an icy/rocky area, but then we got in some great short, steep turns.
I skied Upper Doc Dempsey's for the first time this season and it was awesome. Great coverage and bumps in April!
Shakedown glades were great! Some stumps and dirt and rock to watch for, but good stuff.
The glades called The Shire off of Ruthies were soft and fun.
Bumps on Harvey's Hideaway and Full Nelson (off the Sterling Lift) were delicious mashed potatoes.
No lift lines today! Somehow, we muddled through ;)
Filed in: Alpine / downhill skiing, Smugglers' Notch, Spring skiing
Share This Blog Post
Post a Comment
No Account Needed! To post without any kind of account, you can type in a name, nickname or trail name and an email (which we do not collect or use) then select "I'd rather post as guest." We'd love to hear from you!