Day 2 of romping in the powder in the Vermont backcountry
Sunday, February 9, 2020 at 03:55 PM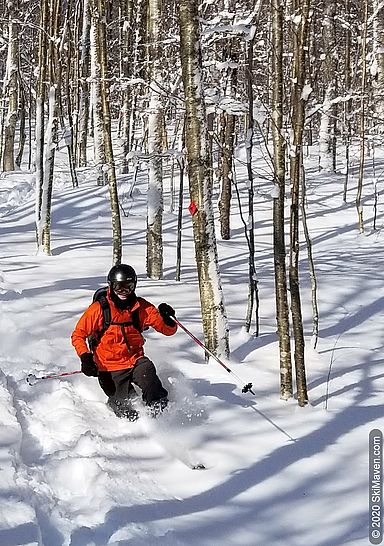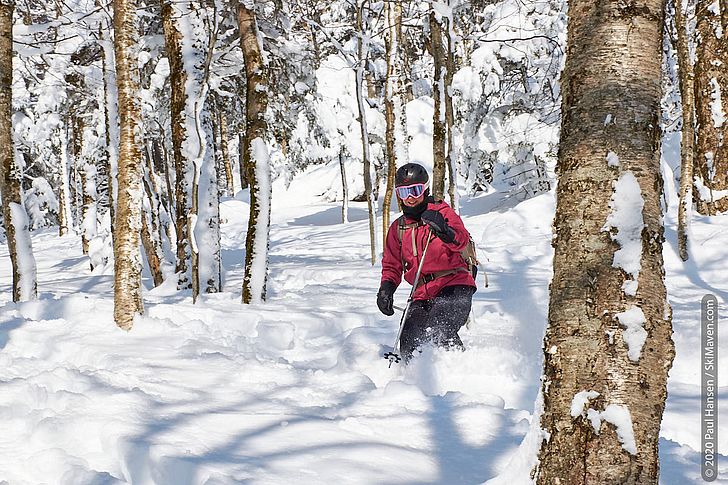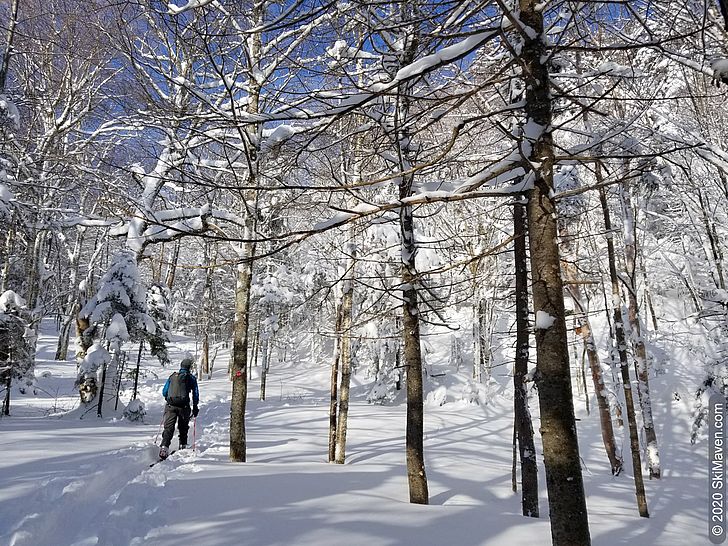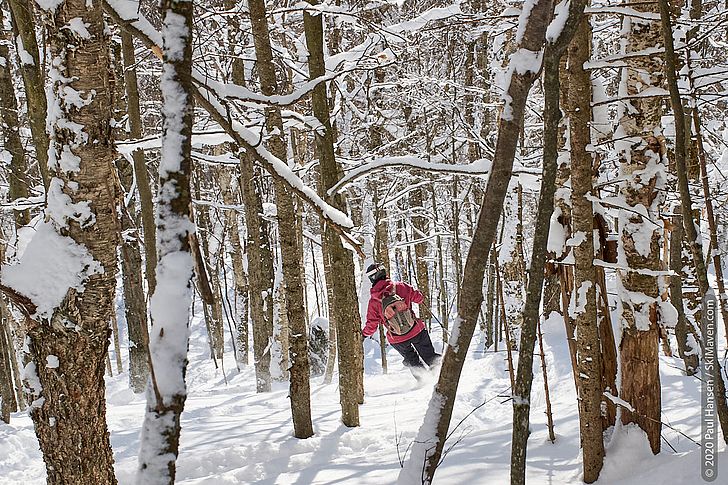 It was so good on Saturday, we came back for a second helping on Sunday!
It was below zero when we left our house this morning, but it actually got warmer as we drove up the mountain access road. The strength of the sun would soon create a surprisingly comfortable and incredibly gorgeous morning for skiing.
We earned more turns in the powder in the backcountry trail network at Bolton Valley, Vermont. I got more practice with my AT (alpine touring) gear. I'm still working on making quick transitions with my very sticky new skins. It's a work in progress.
Enjoy the photos! And, hey, get out there and enjoy the new snow in northern Vermont!
Filed in: Backcountry skiing, Bolton Valley
Share This Blog Post
Post a Comment
No Account Needed! To post without any kind of account, you can type in a name, nickname or trail name and an email (which we do not collect or use) then select "I'd rather post as guest." We'd love to hear from you!