Fall brings ski movies to Vermont
Thursday, September 15, 2011 at 02:00 PM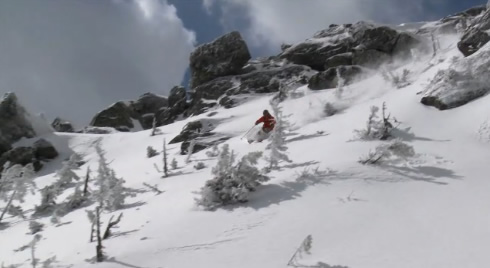 Updated 12/5/11
How do you get pumped up for the coming ski season? Is it enough to go to a ski swap? Or stroll through a ski store to ogle the new gear? Or do you prefer to rent a couple ski films, or attend a ski movie with a big crowd?
I have to admit it's entertaining to go to a showing of a new ski movie with an audience. People cheer and hoot and holler. It's pretty fun.
During fall 2011 in Vermont you can catch the following ski films. There will likely be more movie showings announced later, so do check back.
September 15-18, 2011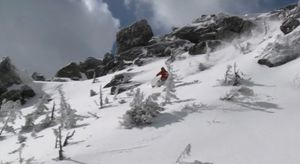 IF3 Festival in Montréal (just north of the border, eh)
Professional and amateur ski and freeski movies
http://www.if3.ca/if3/movie-synopsis
September 30
"Prime Cut" by Vermont-based Meathead Films
University of Vermont, Burlington, Vermont
http://www.meatheadfilms.com/events/detail_by_id/580481105
October 14
"After Dark" by Level 1 Productions
UVM in Burlington
October 21 & November 9
"One for the Road" by Teton Gravity Research
October 21 at Savoy Theater in Montpelier
November 9 at Higher Ground in So. Burlington
http://www.tetongravity.com/tour/
October 25, November 18, 26 & December 3
"Attack of La Nina" by MSP
October 25 at Higher Ground, So. Burlington
November 18 at Middlebury College, Middlebury
November 26 at a location TBD, Stowe
December 3 at Mount Snow, West Dover
http://www.skimovie.com/index.php/tour/schedule/
November 4 and December 8
Josh Madsen's "Loyalty"
November 4 at Barn Bash event, Cambridge, Vt. *Short version of film will be shown
December 8 at Savoy Theater, Montpelier
November 15
Sweetgrass Productions' "Solitaire"
Savoy Theatre, Montpelier, Vt.
https://www.facebook.com/event.php?eid=285574668132433
November 26, December 1 & 2
"Like There's No Tomorrow" by Warren Miller Entertainment
November 26 at Snowshed Conference Center, Killington
December 1 & 2 at Flynn Theatre, Burlington, Vermont
http://www.skinet.com/warrenmiller/events/vt
November 30 - December 3
Variety of ski movies at the Stowe Mountain Film Festival
Vermont Ski Museum, Stowe, Vermont
December 1
"Breaking Trail" by PowderWhore Productions
Outdoor Gear Exchange in Burlington
http://www.powderwhore.com/tour/
December 9
"Solitaire" by Sweetgrass Productions
Main Street Landing, Burlington
https://www.facebook.com/events/277719882263216/
Photo: Screenshot from Meathead Film's newest movie. Location: Mt. Mansfield, Vermont.
© SkiMaven.com
Filed in: Ski movies
Share This Blog Post
Post a Comment
No Account Needed! To post without any kind of account, you can type in a name, nickname or trail name and an email (which we do not collect or use) then select "I'd rather post as guest." We'd love to hear from you!