Family-friendly Vermont winter carnivals
Wednesday, January 18, 2012 at 01:42 PM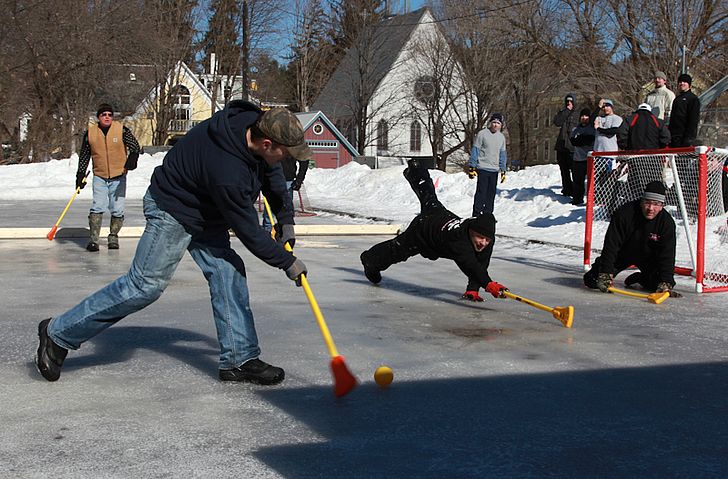 With the 2012 Stowe Winter Carnival starting today, it got me to wondering how many other towns in Vermont are holding winter carnivals this year. With a little searching, I found quite a few! You might consider taking in some of these events when you plan your ski outings or ski vacations. None of these towns are very far from ski resorts.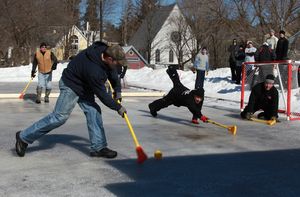 Stowe Winter Carnival
January 18 - 28
Zany sports events, ice carving competitions, movies, kids carnival, snow golf and snow volleyball tournaments, and more. Website.
Bennington Winter Festival
January 28
Pancakes, ice sculptures, bouncy houses, snowshoes, dog sleds, dancing and more. Website.
Burlington Winter Festival
February 4
Snow carving competition, Penguin Plunge, Church Street Light Walk and Street Party, Young Tradition Showcase, live performances, children's activities, and more. Website.
Ludlow Winter Carnival
February 9 - 12
Events include snow sculpture contests, Children's Poetry Walk, Scavenger Hunt, Fireworks and bonfires, Warren Miller Film and more. Website.
Brattleboro Winter Carnival
February 17 – 26
Scavenger hunt, torchlights, snowmobile rides, tug-of-war, skiing, skating, hay rides, sugar on snow, chili cook-off and more. Website.
Chester Winter Carnival
February 17 - 19
Sled races, dog sled rides, outdoor skating, broom hockey and more. Website.
Island Pond Winter Carnival
February 17 – 19
Events to be announced. Website.
Photo of broomball at the Chester Winter Carnival, courtesy of the Chester Winter Carnival.
Filed in: Food, coffee & après ski
Share This Blog Post
Post a Comment
No Account Needed! To post without any kind of account, you can type in a name, nickname or trail name and an email (which we do not collect or use) then select "I'd rather post as guest." We'd love to hear from you!