Fluffy snow and lots of water to avoid on backcountry trails
Friday, November 29, 2013 at 05:50 PM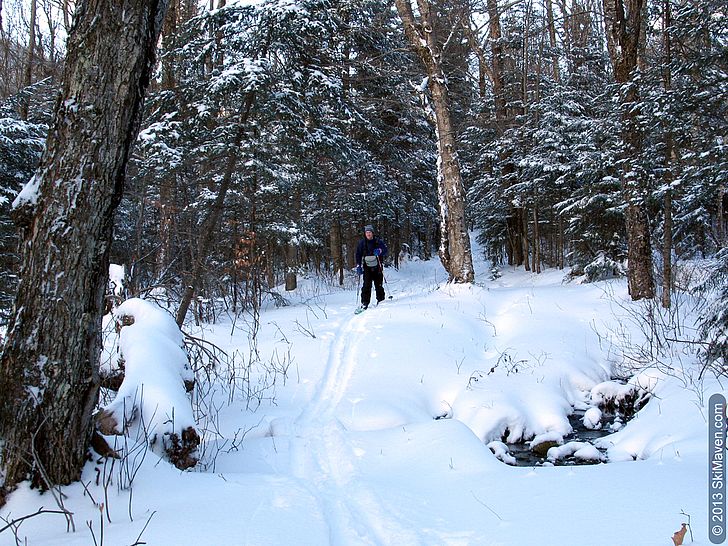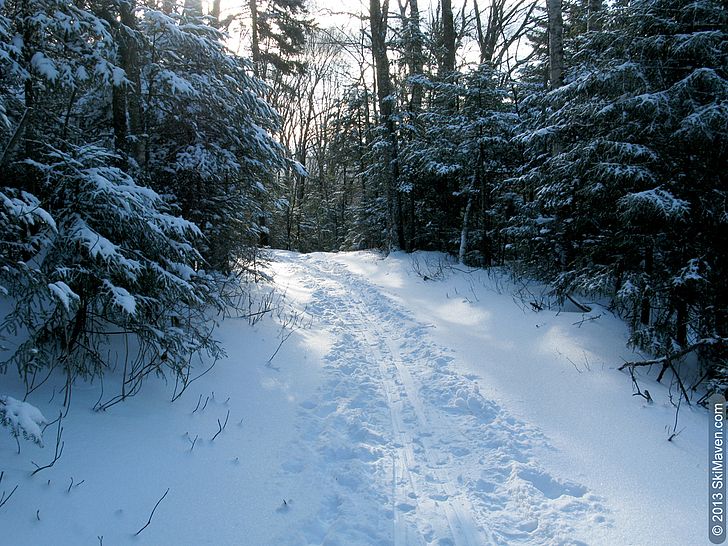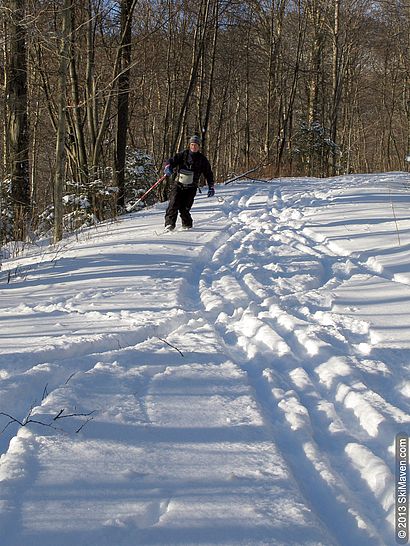 Thanks to very recent cold temperatures, there are several inches of light, fluffy powder up high in the hills above Bolton, Vt. It's very pretty. The Skimeister and I explored a couple of the lower Bolton backcountry trails today and despite having to cross A LOT of water bars, we had a blast. (How can you not have fun when there is white snow and blue sky!)
As we headed to the recently conserved backcountry land, we noticed that more snow is probably needed (another storm, please!) to open the Bolton Nordic Center trails.
We frequently had to straddle small streams as we climbed Bryant trail and then had an easier time as we descended the Coyote trail. I got a number of decent telemark turns in today. A pleasant start to the season, I'd say!
There is some base under the soft snow — crustlike. But not everywhere. I saw plenty of rocks showing and the snow wasn't deep enough to cover up small stumps in the woods. We mostly stuck to cut trails so that our only surprises were the water hazards.
Earlier this week we did our first skate ski of the year at Sleepy Hollow Ski Center. It was a brief ski on a short trail, but it is great to get out on the snow in November!
Filed in: Backcountry skiing, Bolton Valley, Fall & Early season
Share This Blog Post
Post a Comment
No Account Needed! To post without any kind of account, you can type in a name, nickname or trail name and an email (which we do not collect or use) then select "I'd rather post as guest." We'd love to hear from you!