Fresh snow followed by sunshine today at Bolton Valley Resort, Vermont
Sunday, March 2, 2014 at 05:33 PM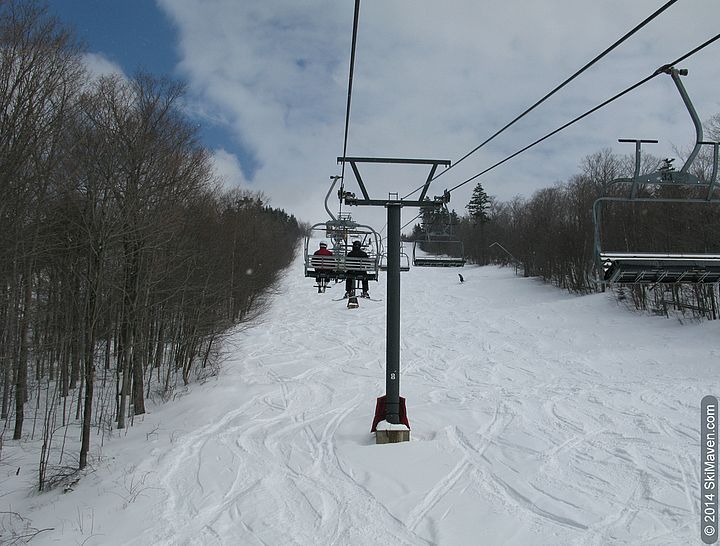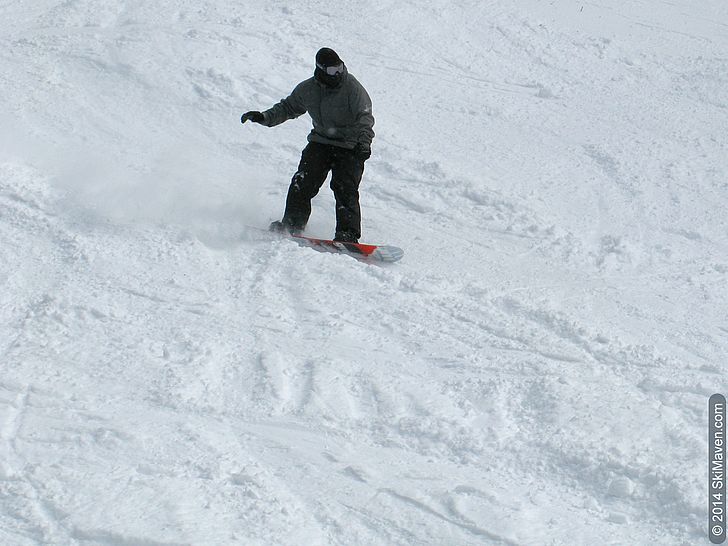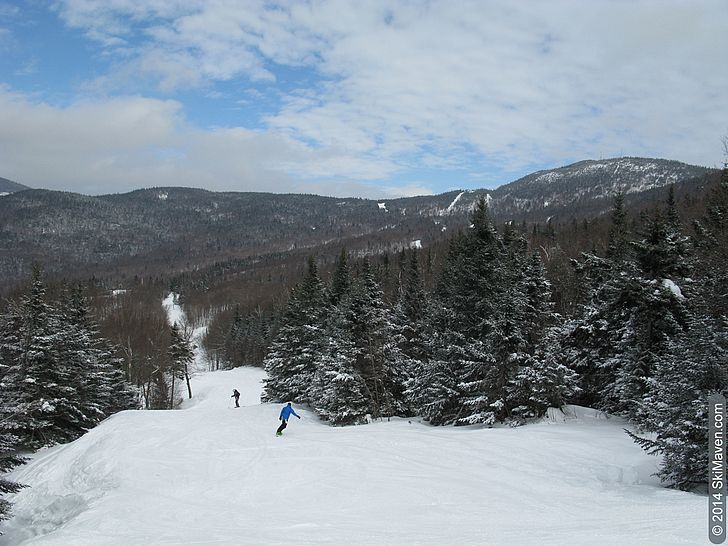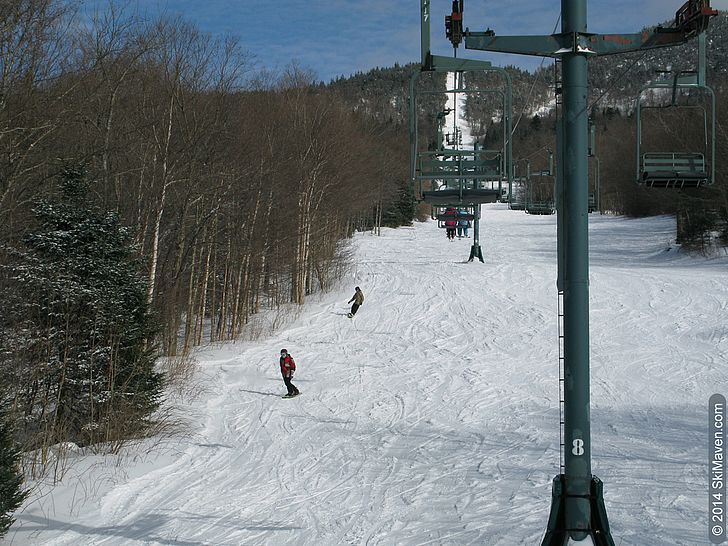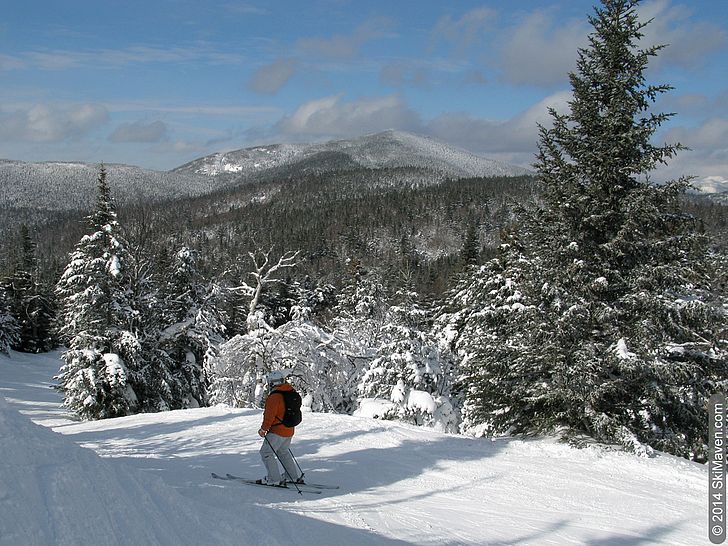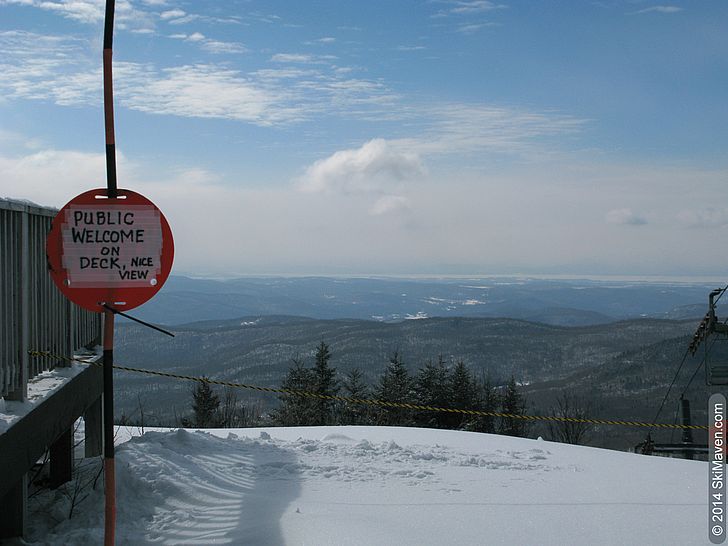 Fresh snow followed by sunshine — is it a dream? No, that was today at Bolton Valley Ski Resort! Today all six lifts were spinning and there were 64 trails to choose from. The resort received about 3 to 4 inches of fresh, light snow overnight. I had to go play in it!
I only took the main lift, the Vista Quad, one time. I have skied off that chair earlier this season so I wanted to focus on the Timberline part of the mountain and the Wilderness chair while both were open. (Wilderness chair is typically open Friday - Sunday.)
I enjoyed skiing in the Wilderness Woods, a mellow gladed area between the Wilderness Liftline and Old Turnpile trails. Lots of people — even many ankle-biters — had been skiing in there so the crust under the fresh snow wasn't a problem here. It was fun to weave around the trees!
The lift ride up allowed me to soak up the sun and blue-sky views. From this ski area you can get a view of the long and lean Lake Champlain, and the Adirondacks beyond it.
A couple of times I disembarked at the mid-station (about 4/5ths of the way up) because it was the quickest way to get to the Wilderness Woods. I also enjoyed turns on Old Turnpike, which had been groomed and was a very nice packed powder run with some light powder on top.
Over at the Timberline section of the ski area, I found small moguls and fresh snow on Twice as Nice. I ducked into Twice as Nice woods to see how things were. I soon jumped out because my skis wanted to break through the crust that is under the fresh snow. I wasn't feeling real confident in there, but I bet snowboarders liked it more than I did because they could ride up on top of whatever they found.
Showtime — the trail right under the lift — had some lovely looking ribbons of turns on it so I added some of my own. I did find it challenging on the half of the trail that had not been groomed recently because I wasn't sure whether I'd break into crust or not. I leaned back a bit and weighted my skis more evenly in order to float more on the powdery new snow. I enjoyed the new snow on the Sure Shot trail as well.
I was surprised that it was not busy at the resort today. I never waited in a lift line!
The blue skies, fresh snow and sun on my back helped make for a great time on the slopes.
Filed in: Alpine / downhill skiing, Bolton Valley
Share This Blog Post
Post a Comment
No Account Needed! To post without any kind of account, you can type in a name, nickname or trail name and an email (which we do not collect or use) then select "I'd rather post as guest." We'd love to hear from you!