Vermont ski resorts are reporting between one to 8 inches of fresh snow this morning — the farther north you go, the higher the total. Some resorts have been getting a little bit of snow every day this week.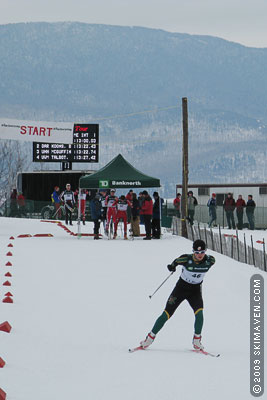 This will be an exciting weekend around Stowe, Vermont. The University of Vermont Winter Carnival takes place Friday to Sunday with both alpine and nordic ski racing.
The alpine events are at Stowe Mountain Resort, while the cross-country races are at Trapp Family Lodge. We're planning to check out the nordic races, while also getting in some skiing ourselves.
Here's a link to the event schedule: