Frosted trees on Mansfield
Saturday, December 1, 2007 at 09:13 PM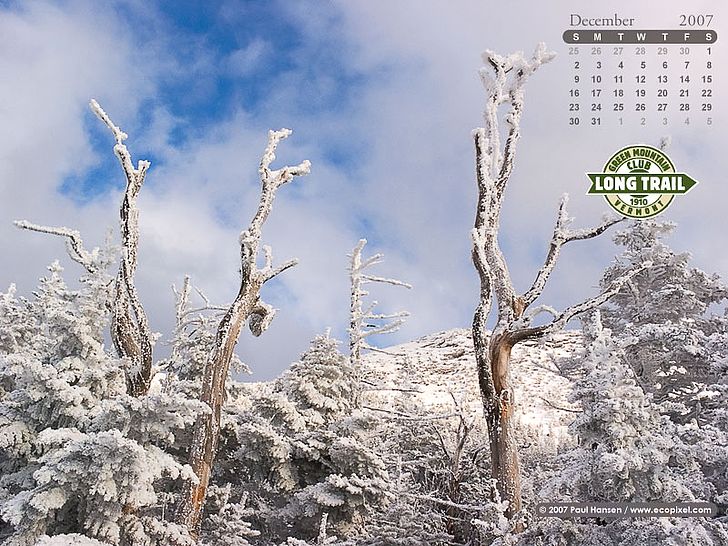 If you've never visited the Green Mountain Club website, I will offer you a fun reason to do so now. Every month Vermont photographer Paul Hansen posts a wonderful desktop calendar photo. This month it's a wintry shot of trees below Mt. Mansfield's forehead. Great shot.
Filed in: Mt. Mansfield
Share This Blog Post
Post a Comment
No Account Needed! To post without any kind of account, you can type in a name, nickname or trail name and an email (which we do not collect or use) then select "I'd rather post as guest." We'd love to hear from you!