Getting on snow after a week at a conference. Thank goodness!
Saturday, January 13, 2018 at 07:12 PM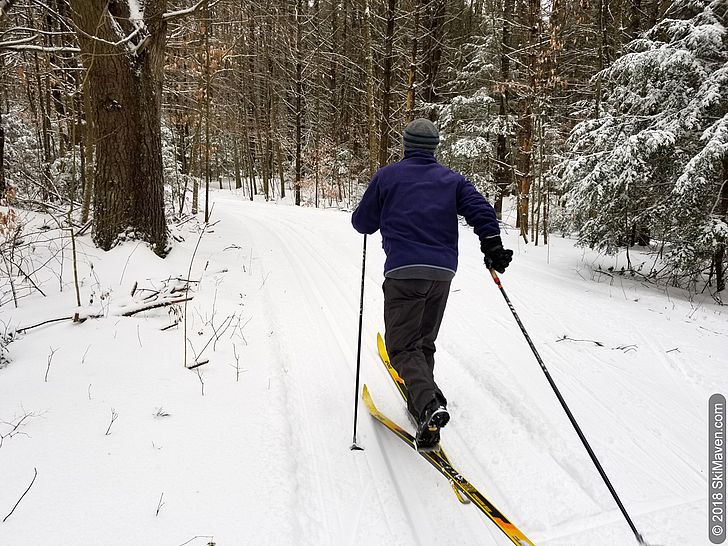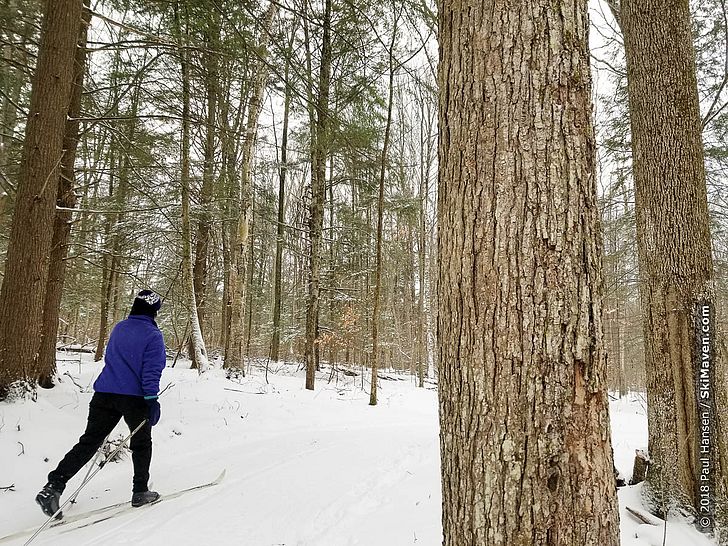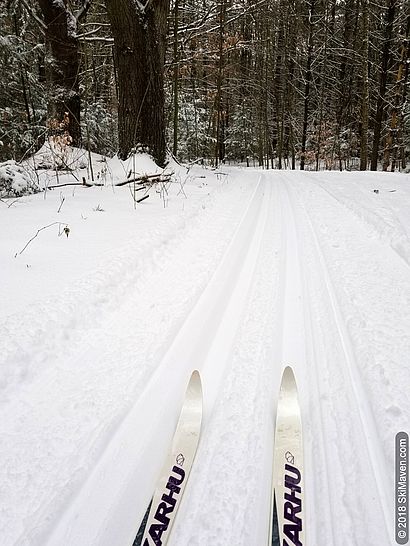 New Orleans on Thursday: High of 70 degrees and humid.
Northern Vermont on Saturday: A couple of inches of new snow and 13 degrees.
Which would you choose??
I didn't have a choice as I was a conference. (OK, New Orleans didn't suck and I learned a lot at the conference!) But I was so very happy to get home and out on the snow this afternoon!
Vermont experienced rain while I was away. Very sad, indeed. But thankfully it snowed last night in northern Vermont. It made things white again at our local cross-country ski center. The Skimeister and I hit Catamount Outdoor Center this afternoon for a nice, groomed loop of skiing in the woods.
We look forward to doing more skiing this holiday weekend. Because of the recent wet-turned-frozen weather, groomed trails will be the way to go.
Filed in: Catamount Nordic, Cross-country skiing
Share This Blog Post
Post a Comment
No Account Needed! To post without any kind of account, you can type in a name, nickname or trail name and an email (which we do not collect or use) then select "I'd rather post as guest." We'd love to hear from you!