Hello, Stella! Snow expected to pound the state of Vermont
Tuesday, March 14, 2017 at 02:37 PM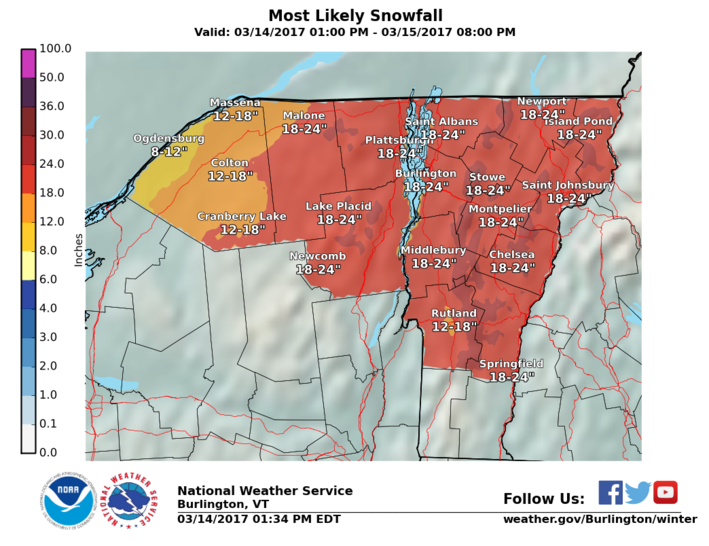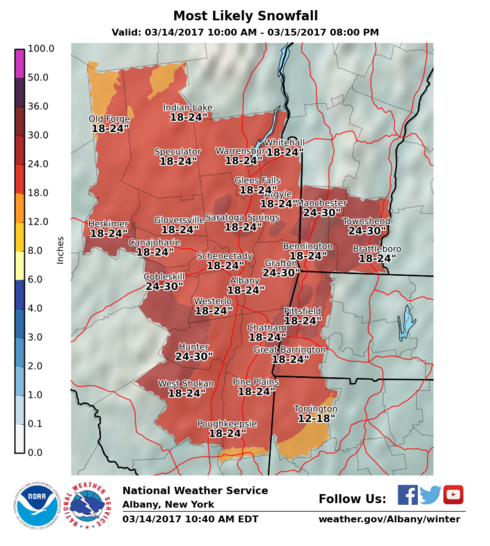 By Tuesday afternoon, the snow had been piling up in southern Vermont and starting to accumulate in northern Vermont. The snowstorm named Stella is expected to be a doozy!
Check out the projected snow totals in the graphics above!
Follow these links for updated snow information. Storms can have a mind of their own and let's hope they are calling this one accurately!
http://www.weather.gov/btv/winter (Northern Vermont)
http://www.weather.gov/aly/winter (Southernmost two counties of Vermont)
Sounds like wind may be an issue for lifts over the next couple of days. Check with the resorts before you go! We have direct links to snow/ski reports on our Vermont Ski Resorts page.
Anyone else super-excited about this?!?
Filed in: Alpine / downhill skiing, Backcountry skiing, Cross-country skiing
Share This Blog Post
Post a Comment
No Account Needed! To post without any kind of account, you can type in a name, nickname or trail name and an email (which we do not collect or use) then select "I'd rather post as guest." We'd love to hear from you!