It's beginning to look a lot like winter! Fun turns today at Stowe, Vermont.
Sunday, December 10, 2017 at 02:48 PM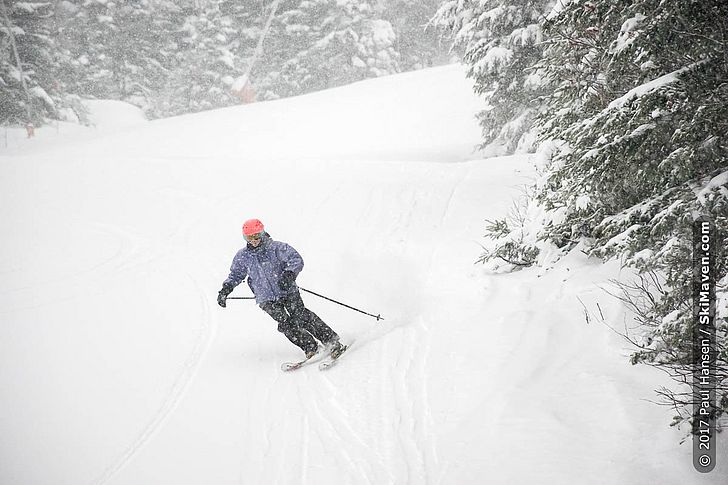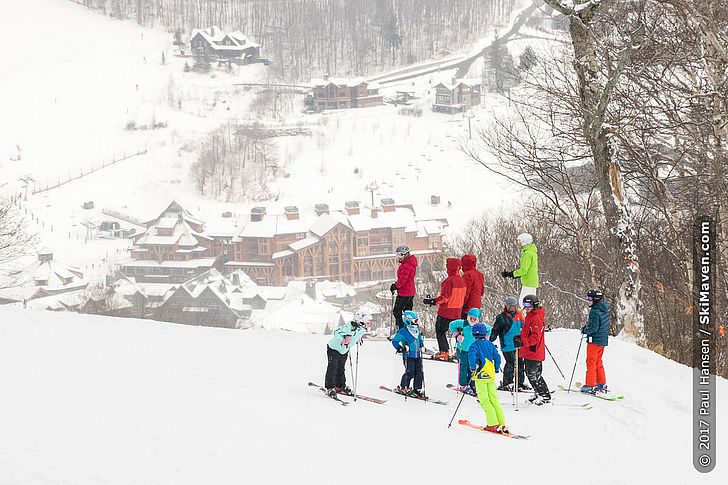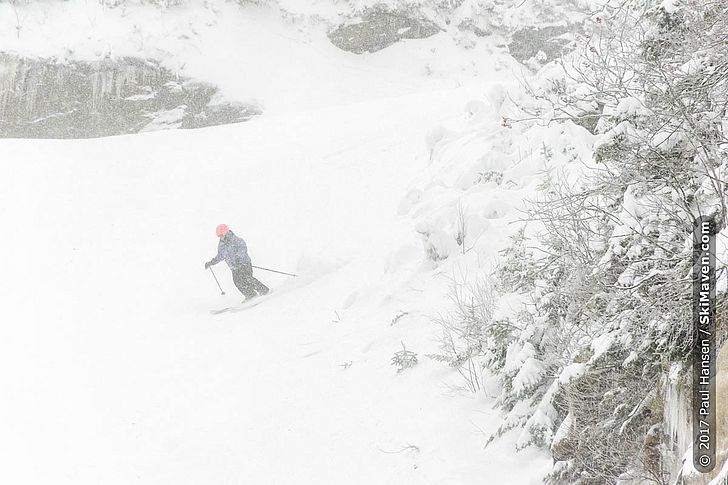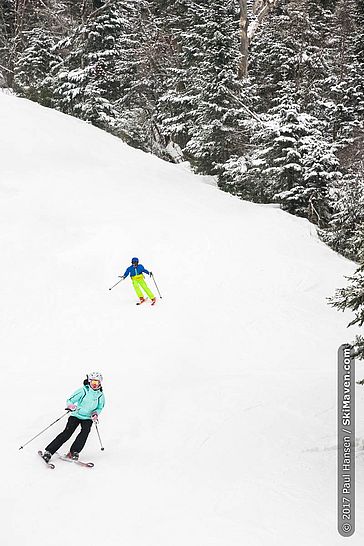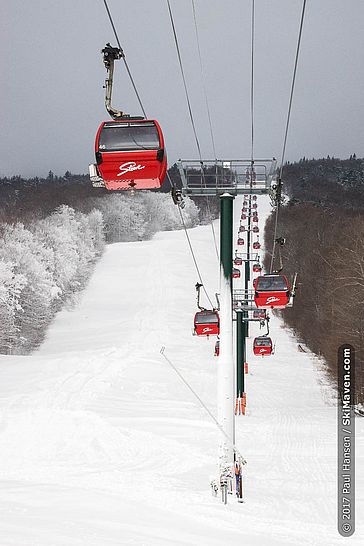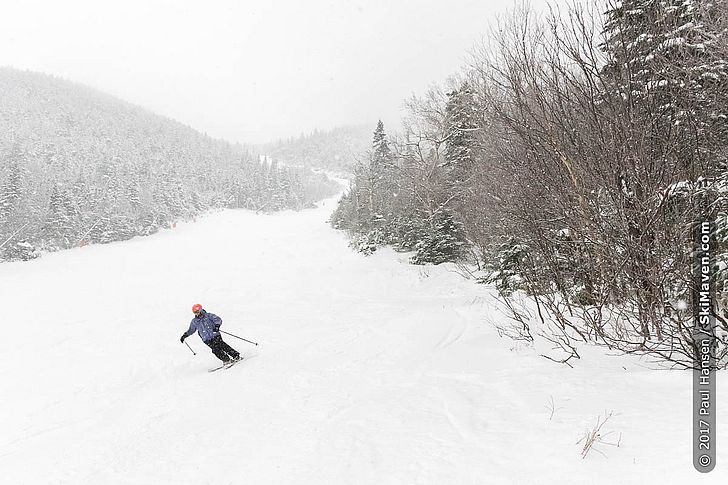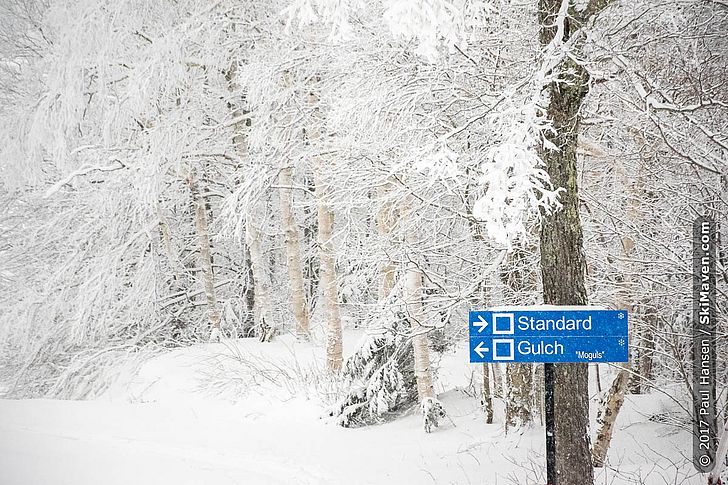 Southern Vermont ski resorts made out the best with this coastal storm that moved through over the weekend. They enjoyed up to six inches of new snow. But we saw a bit of fresh snow even up north at Stowe Mountain Resort today.
The snowflakes kept falling this morning as we took runs off of Stowe's Fourrunner Quad and Gondola. The earliest runs were the best, of course, before a lot of traffic had come through. But even later in the morning we had fun in the snow that was on the side of the trails.
We played in small moguls on the side of Nosedive and Centerline. And we enjoyed bumps in the grippy manmade snow on the T-Line trail, as well.
At Stowe we got to have our longest runs of the season thus far. The Gondola carries skiers up to an elevation of 3,625 feet while the quad rises to 3,615 feet.
We hit up the classic, long, cruising trails Perry Merrill and Nosedive. Later we took runs off the quad that lead us to the trails on the southern side of the ski area: Standard, Sunrise and Gulch. These are near the Mountain Triple chair, which is not open yet.
The snow was quite good for early December. Stowe reported 7 inches of snowfall on the upper mountain in the past four days. They had just received a dusting overnight, but by noon today there was probably another inch on the ground.
Beginners were skiing at Spruce today, where four lifts were serving the lower parts of Spruce Peak.
It's beginning to look a lot like winter!
Filed in: Alpine / downhill skiing, Stowe
Share This Blog Post
Post a Comment
No Account Needed! To post without any kind of account, you can type in a name, nickname or trail name and an email (which we do not collect or use) then select "I'd rather post as guest." We'd love to hear from you!