It's the end of April and we're still skiing in Vermont
Sunday, April 29, 2018 at 08:42 AM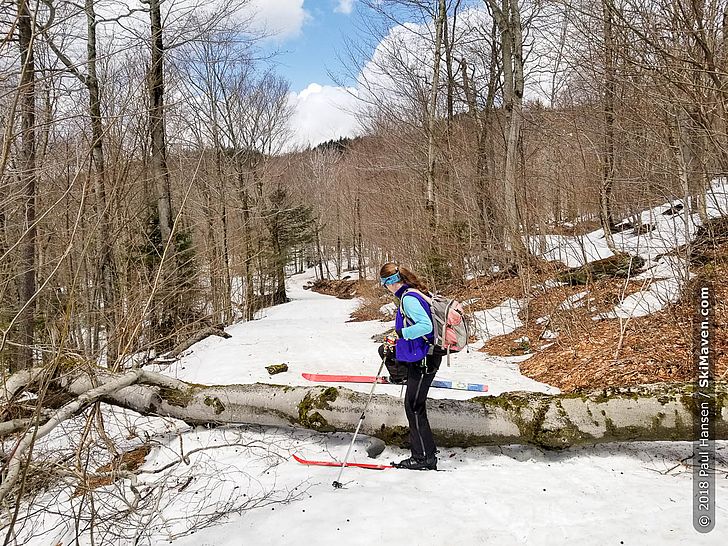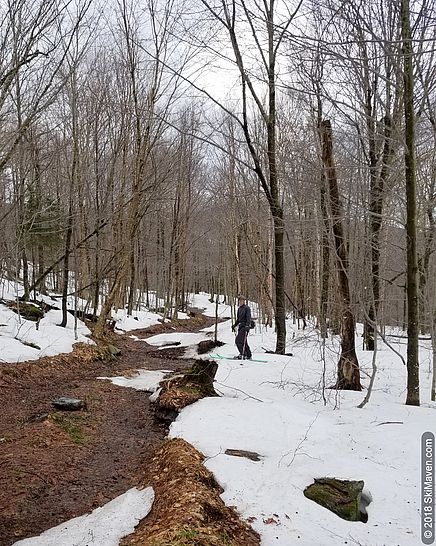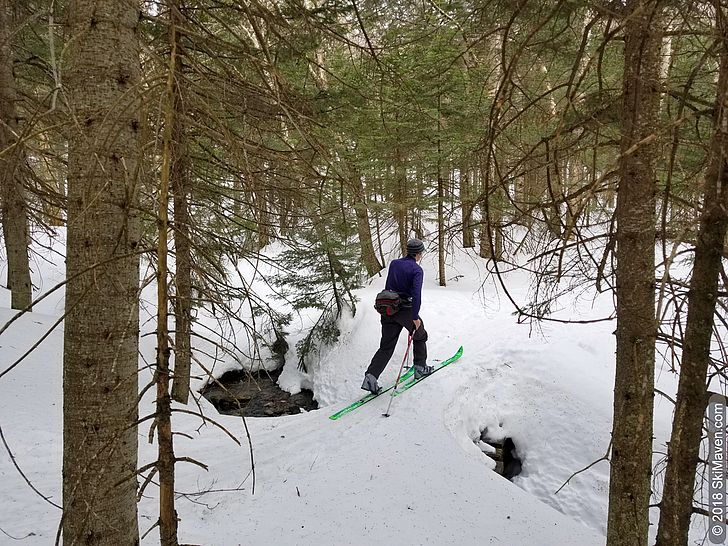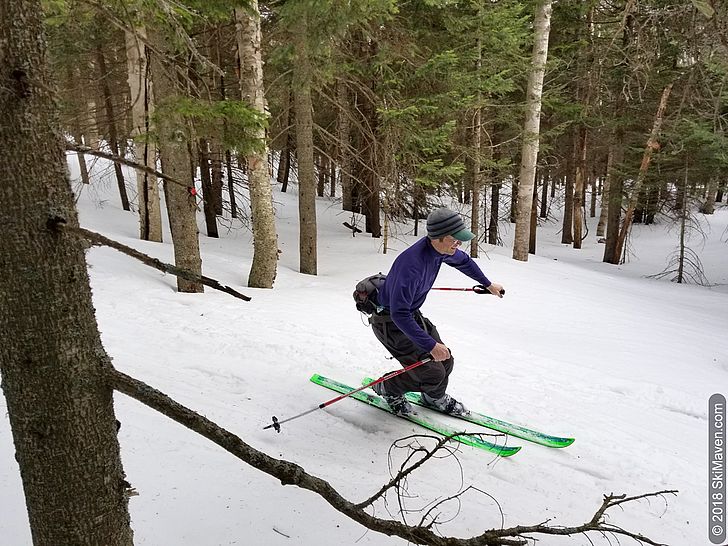 Three ski resorts in Vermont continue to spin their lifts. (See our post about closing dates.)
This week we've been enjoying sliding around in the woods on waxless skis. The snow is corned up and covered with nature's debris, the streams are running, and many areas are melting out, requiring some bushwhacking. But where there's snow it is still deep, especially up high.
Filed in: Backcountry skiing, Spring skiing
Share This Blog Post
Post a Comment
No Account Needed! To post without any kind of account, you can type in a name, nickname or trail name and an email (which we do not collect or use) then select "I'd rather post as guest." We'd love to hear from you!