Last lift rides for this season at our closest ski area :(
Sunday, April 7, 2019 at 09:35 PM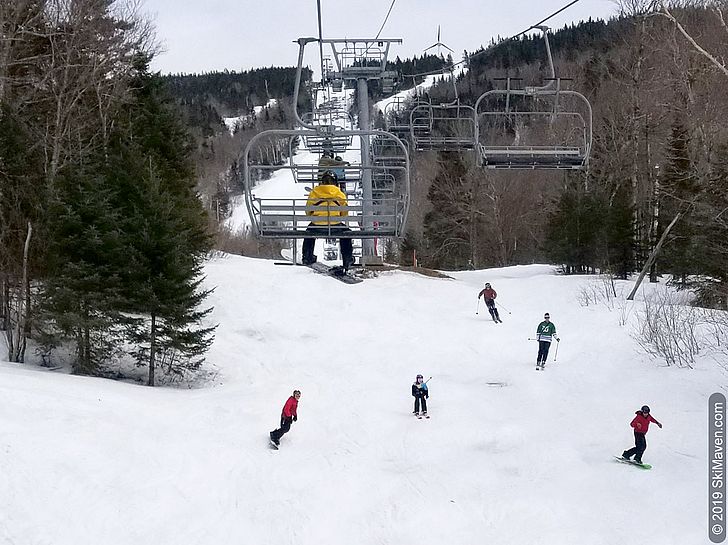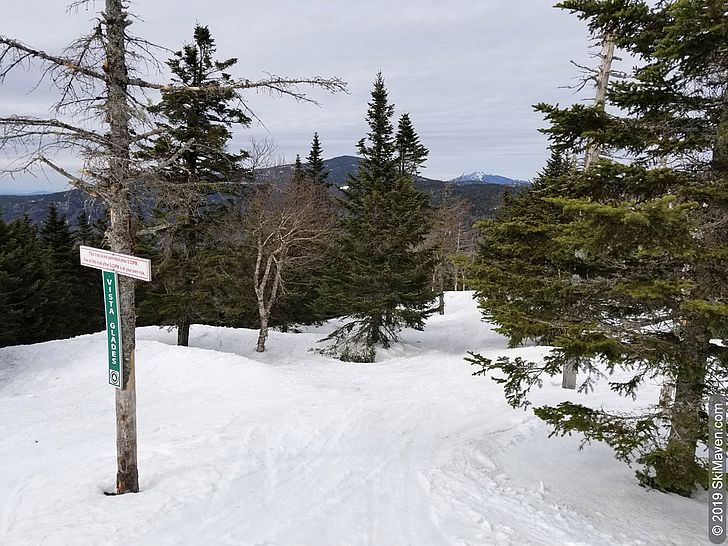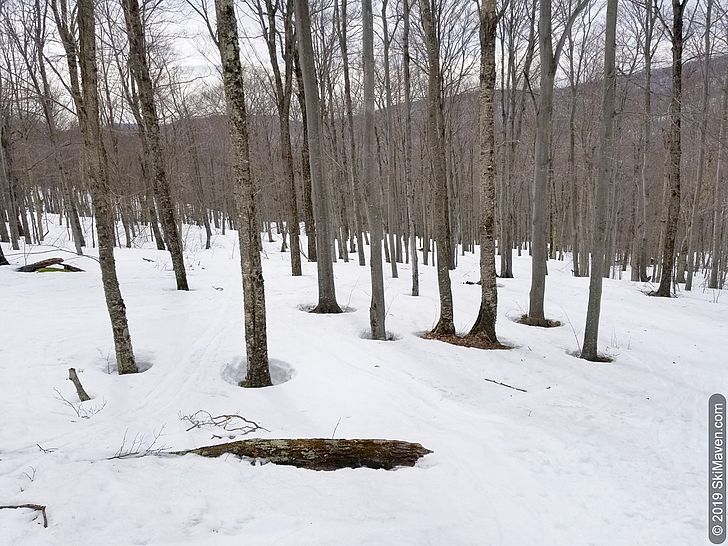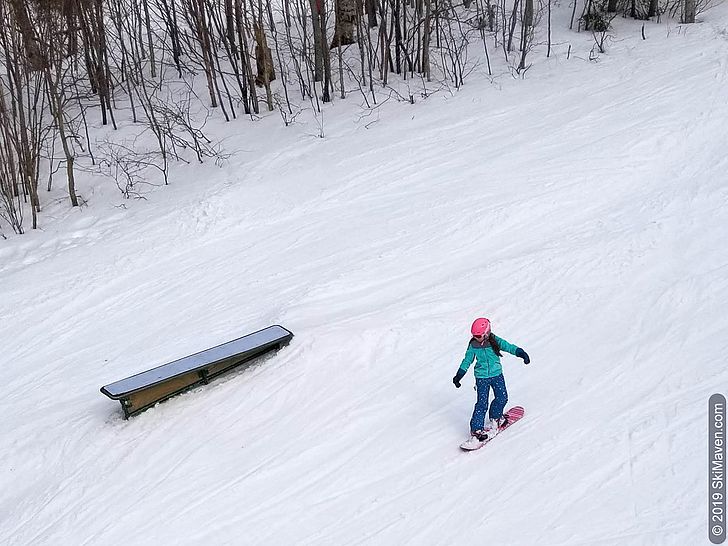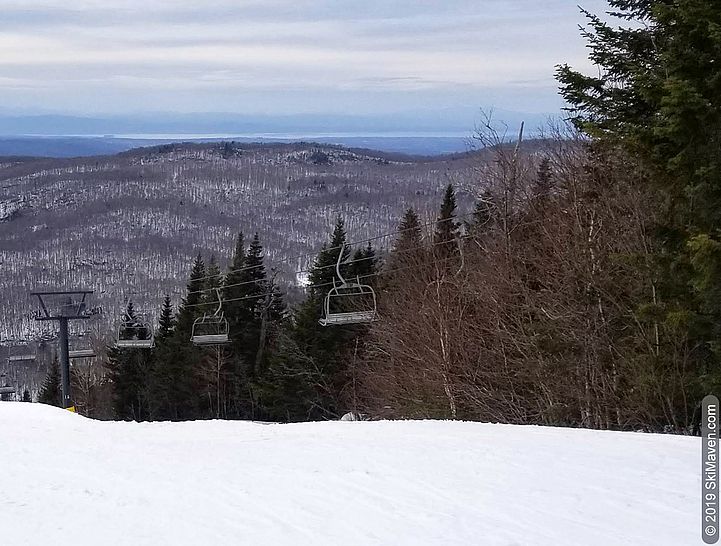 While there is beaucoup snow in the Green Mountains, some ski areas are stopping their lifts for the season. It's a matter of economics really. Ski areas closing on Sunday afternoon included Pico, Magic Mountain, Bromley and Bolton Valley. Other ski resorts are looking at weekend-only operations, while others charge ahead seven days a week.
Sunday afternoon I took advantage of some very springlike conditions at Bolton Valley Resort. There weren't many people out during the last couple of hours of the last day. The sky was overcast, there wasn't a bit of wind, the snow was super-soft and sticky, and the mood was mellow. I skied right up to the lift time and time again.
There's such a base of snow that I could ski just about anywhere. You can only see some melted out spots at the top of Wilderness and near the mid-station at Timberline, and those trails were closed.
There's plenty more skiing to do this spring — whether you take a lift or earn your turns. This season has been great, no?
Filed in: Alpine / downhill skiing, Bolton Valley, Spring skiing
Share This Blog Post
Post a Comment
No Account Needed! To post without any kind of account, you can type in a name, nickname or trail name and an email (which we do not collect or use) then select "I'd rather post as guest." We'd love to hear from you!