Light fluff over hard-packed snow + ice on cross-country ski today
Sunday, January 15, 2017 at 07:08 PM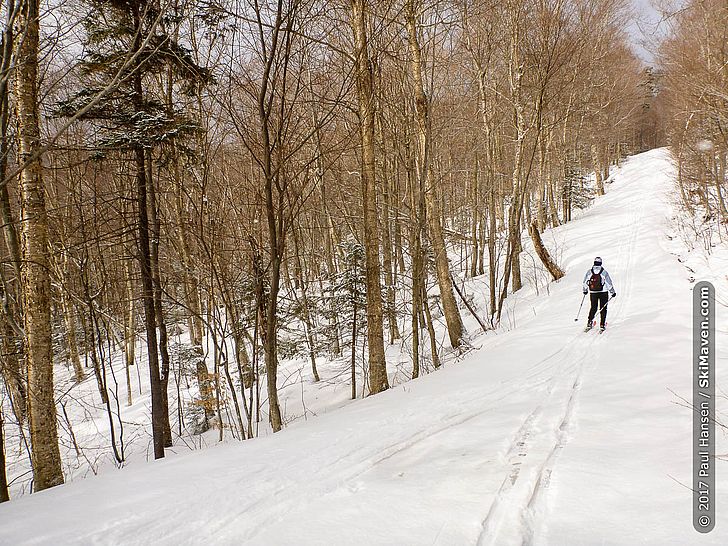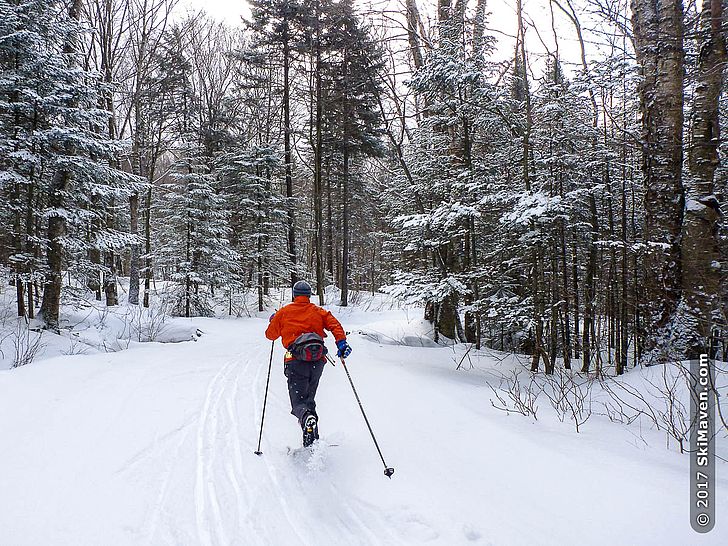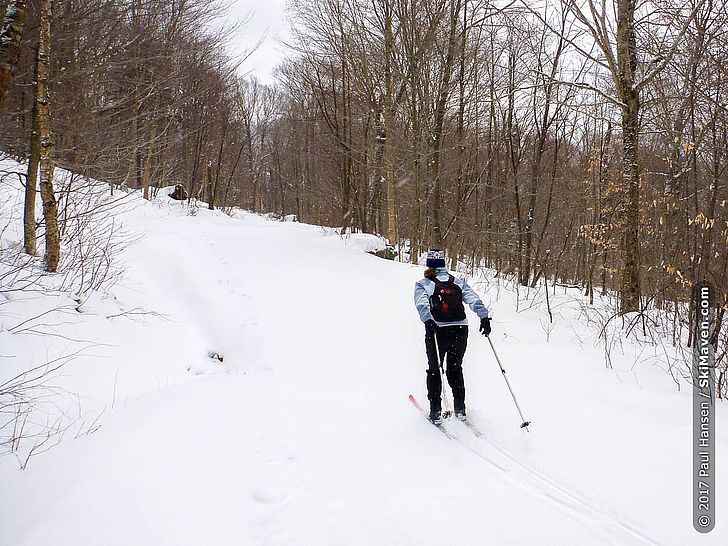 Almost two inches of super-light and fluffy snow fell on the groomed cross-country trails at Bolton Valley in northern Vermont. It was so light it wafted out from under our skis! It made everything look wintry again this morning, but under that new fluff is hard-packed snow, crust and icy areas. For this reason we stuck to trails that had been groomed before the fluff fell. We skied on the World Cup trail, Pond Loop, Broadway, Pika and Upper Maple Loop. Off the trail there was a hard crust under the fresh stuff. It was likely a bumpy, noisy ride in the backcountry!
Filed in: Bolton Valley, Cross-country skiing
Share This Blog Post
Post a Comment
No Account Needed! To post without any kind of account, you can type in a name, nickname or trail name and an email (which we do not collect or use) then select "I'd rather post as guest." We'd love to hear from you!