More snowmaking & more ski areas coming online as we reach the holidays
Tuesday, December 20, 2011 at 10:29 AM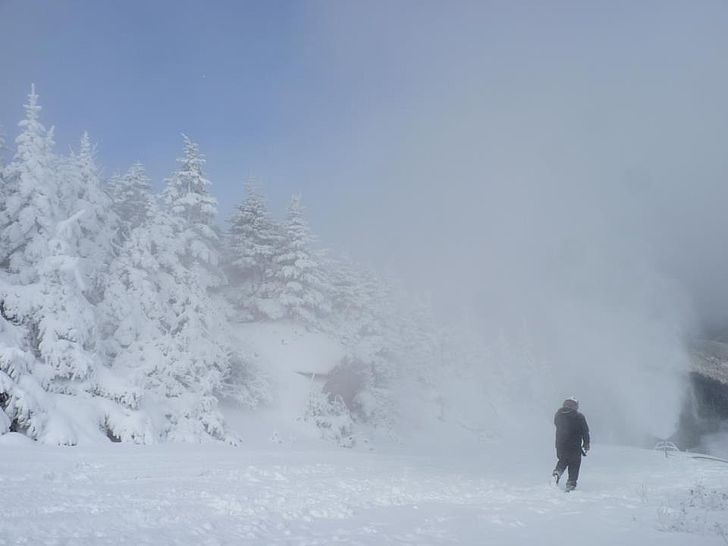 Boy there's a lot of snowmaking going on lately! Seems like the ski resorts are opening new terrain every few days or — in some cases — every day!
Stowe Mountain Resort reported that it set a new record: "We had over 130 snowguns running continuously this past weekend." And I saw the snowguns in action on the petite Cochran's ski area this weekend.
All the ski resorts are talking up their snowmaking "firepower" and respect for their hard-working snowmaking teams. (A downright chilly job if you ask me! Thank you snowmakers!)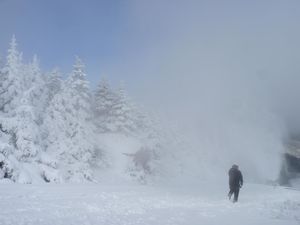 In addition, with school vacations coming right up, there are three smaller ski areas in Vermont poised to open for the season this week.
Suicide Six plans to open December 22
Cochran's Ski Area plans to open December 23
Magic Mountain plans to open December 24
Meanwhile, Northeast Slopes plans to open January 7 and Mad River Glen, which relies heavily on natural snowfall, will open as soon as conditions allow.
We're doing a snowdance with hopes that enough natural snow will fall to get some nordic ski areas open around where we live in northern Vermont. I want to get out on my skinny skis!
All the nordic centers in the state hope to open ASAP with the exception of Craftsbury Outdoor Center, which has been open with limited terrain. Craftsbury's been making snow and they hosted ski racing this past weekend. The nordic centers at Trapp Family Lodge and Mountaintop Inn also have the benefit of making snow, so we hope to see some cross-country trails open there soon, as well.
As always, check our Vermont Ski Resorts page for direct links to ski conditions and trail reports.
Photo: Making snow on the Upper Chilcoot trail, high atop Smugglers' Notch ski resort in Vermont. Courtesy of Smugglers' Notch.
Filed in: Alpine / downhill skiing, Cochran's, Craftsbury, Cross-country skiing, Mad River Glen, Magic, Northeast Slopes, Stowe, Suicide Six, Trapp Family Lodge
Share This Blog Post
Post a Comment
No Account Needed! To post without any kind of account, you can type in a name, nickname or trail name and an email (which we do not collect or use) then select "I'd rather post as guest." We'd love to hear from you!