New snow and snowmaking temperatures allow a couple more Vermont ski areas to open this week
Tuesday, December 29, 2015 at 10:37 AM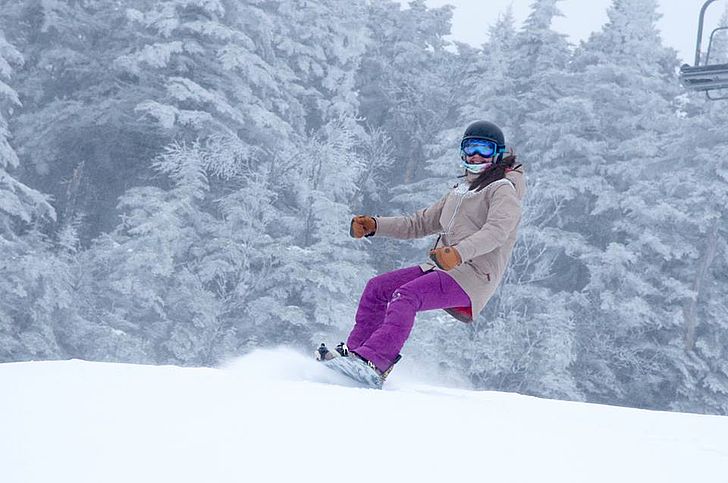 --UPDATE ON MORNING OF 12/31: A couple more Vermont ski resorts are reporting they will open New Year's Day and weekend. Check this post for more details, here.--
Old Man Winter made a visit this week and by Tuesday morning he has dropped 3 to 6 inches of snow on ski areas across Vermont — with more coming down today. Equally as important, we've had a decent window of weather for snowmaking. This has prompted a couple of ski areas to plan to open this week. They will join a roster of nine other Vermont ski resorts that are spinning lifts already.
Bolton Valley Resort reports it will open limited terrain on Thursday, December 31, just in time for its New Year's Eve celebration. Pico Mountain plans to open on Saturday, January 2. (See our list of Vermont ski resort opening dates, here.)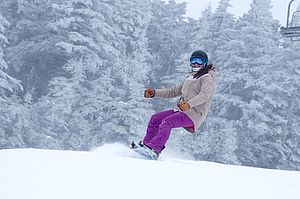 Keep an eye on our Vermont Snow Reports page for new snowfall reports from the ski areas, and snowstorm forecasts and snow totals from the National Weather Service.
Photo: Snowboarding at Stratton, Vermont, on the morning of December 29, 2015. Photo courtesy of Stratton's Facebook page.
Filed in: Alpine / downhill skiing, Bolton Valley, Pico, Stratton
Share This Blog Post
Post a Comment
No Account Needed! To post without any kind of account, you can type in a name, nickname or trail name and an email (which we do not collect or use) then select "I'd rather post as guest." We'd love to hear from you!