Photos of college ski racing at Trapp Family Lodge
Sunday, February 3, 2008 at 08:22 AM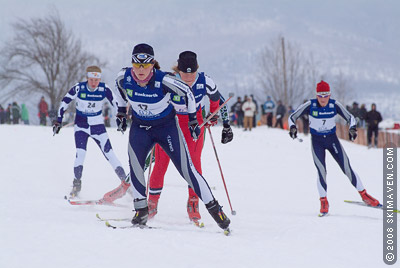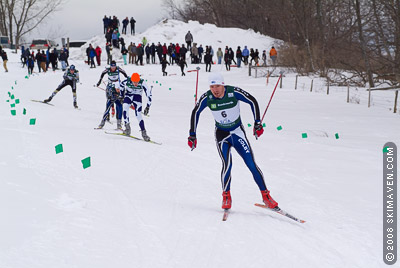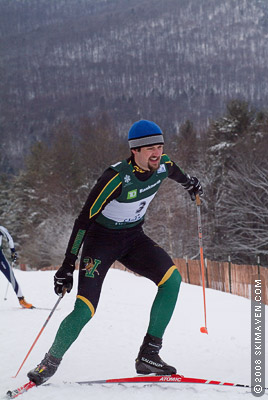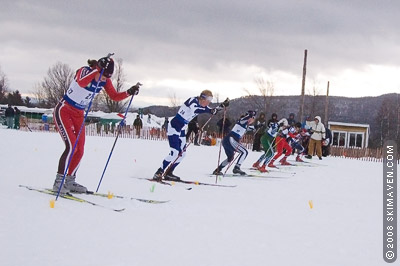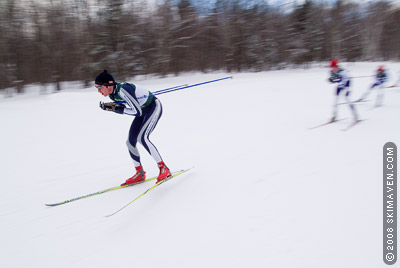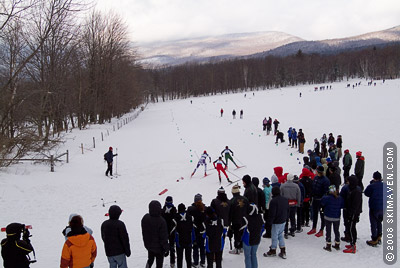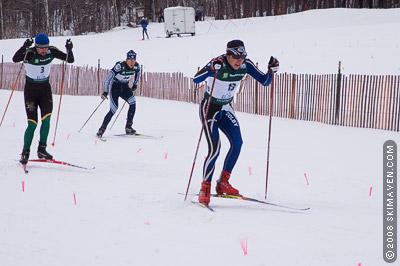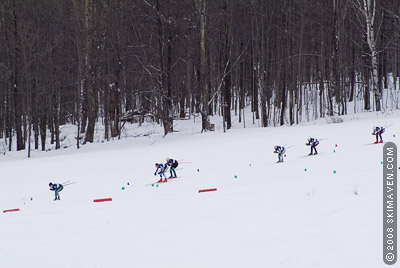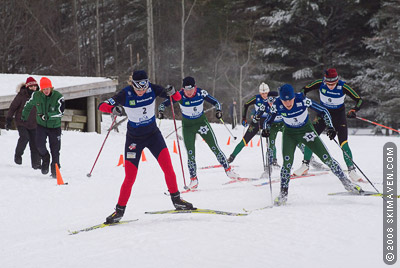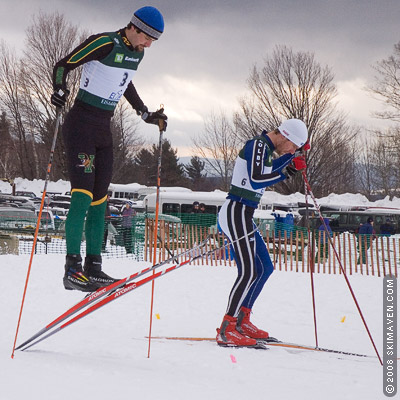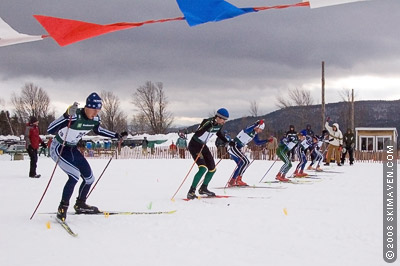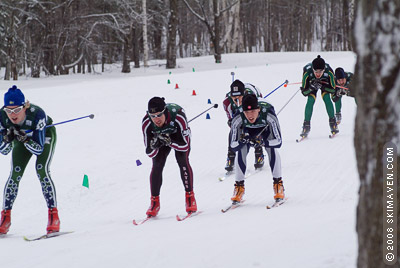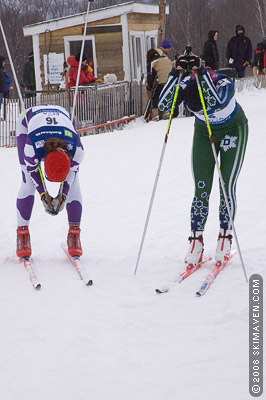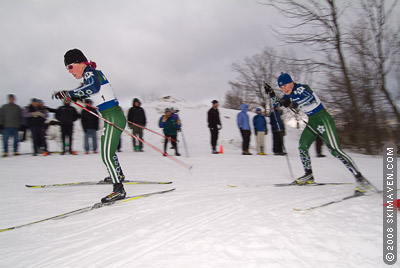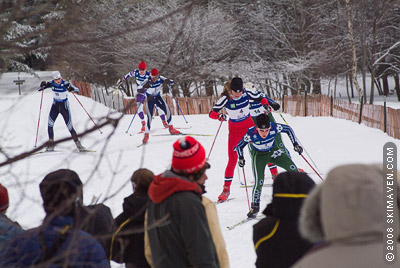 Middlebury College squeaked by the University of Vermont to win the UVM Winter Carnival in Stowe, Vermont, this weekend. The Skimeister and I caught some of the nordic action on Saturday, which featured zippy 1.2 km sprints.
These were really short, fast races and from the meadow at Trapp Family Lodge you could see the racers for nearly all of the course. Real fun to watch! I just had to go inside once for a $1 cocoa to defrost. Ahhhh...
At a UVM aprés-ski event, UVM Director of Skiing Bill Reichelt broke the news that Middlebury came out ahead, but he said he felt his athletes were improving with every contest.
Standout performers this weekend included Dartmouth's Ida Sargeant (a Vermonter) on the nordic 10K and women's sprint; Middlebury's Tim Reynolds (also a Vermonter) on the men's nordic sprint; and UVM's Juergen Uhl winning the men's 10K.
UVM's Jilyne McDonald took the top spot on the podium for both the women's slalom and giant slalom on Hayride at Stowe Mountain Resort. Williams' Charles Christianson took both the men's slalom and GS.
Enjoy our photo gallery from Saturday's nordic event.
Team results from EISA from two days of ski racing at the UVM Winter Carnival:
1. MIDDLEBURY COLLEGE                 MID   628.0
2. UNIVERSITY OF VERMONT              UVM   624.5
3. DARTMOUTH COLLEGE                  DAR   604.0
4. UNIV OF NEW HAMPSHIRE              UNH   513.0
5. WILLIAMS COLLEGE                   WIL   485.5
6. COLBY COLLEGE                      CBC   446.0
7. BATES COLLEGE                      BAT   392.0
8. ST LAWRENCE UNIVERSITY             SLU   324.0
9. ST MICHAELS COLLEGE                SMC   161.0
10. BOWDOIN COLLEGE                   BOW    91.0
Filed in: Alpine / downhill skiing, Cross-country skiing, Stowe, Trapp Family Lodge
Share This Blog Post
Post a Comment
No Account Needed! To post without any kind of account, you can type in a name, nickname or trail name and an email (which we do not collect or use) then select "I'd rather post as guest." We'd love to hear from you!