Powder turns on an early-December day at Stowe, Vermont!
Tuesday, December 6, 2016 at 06:15 PM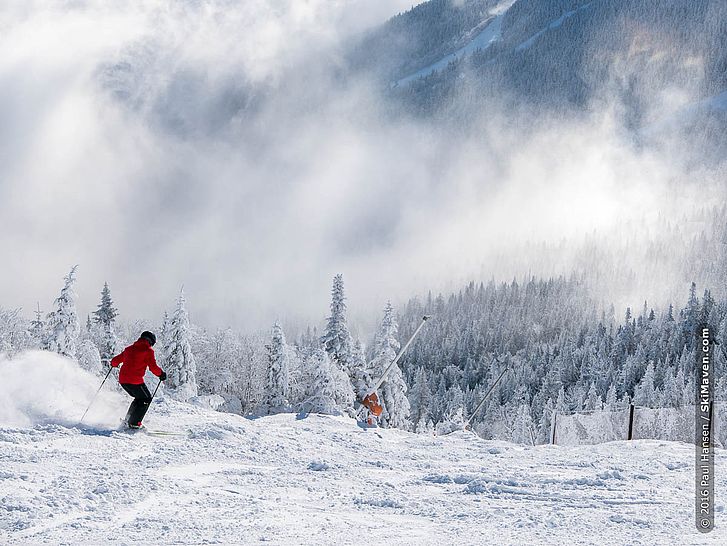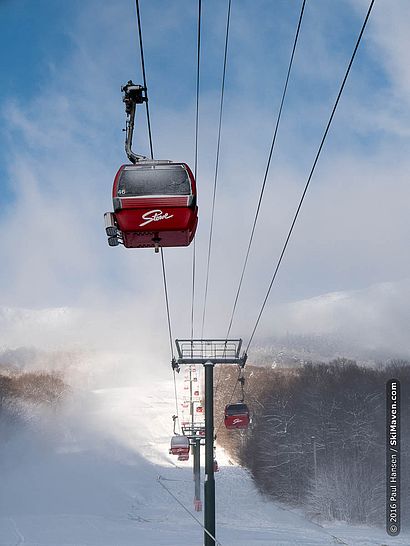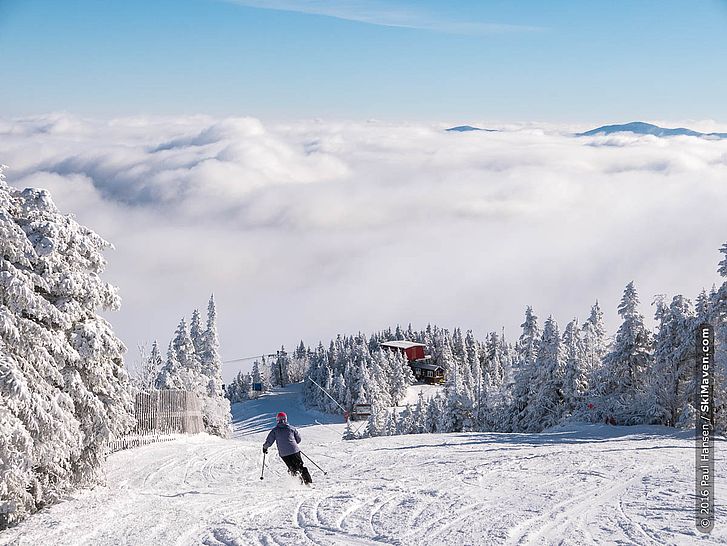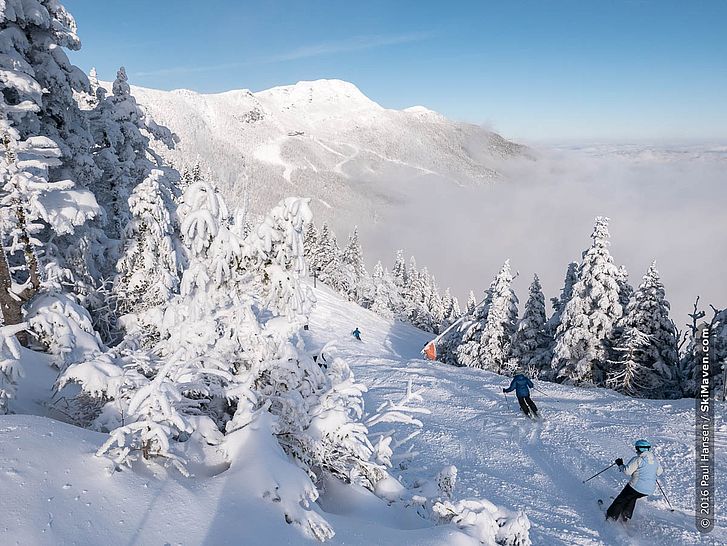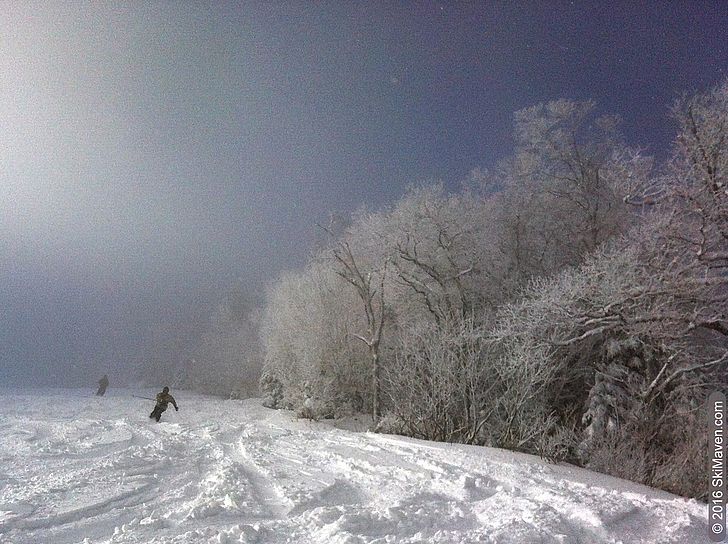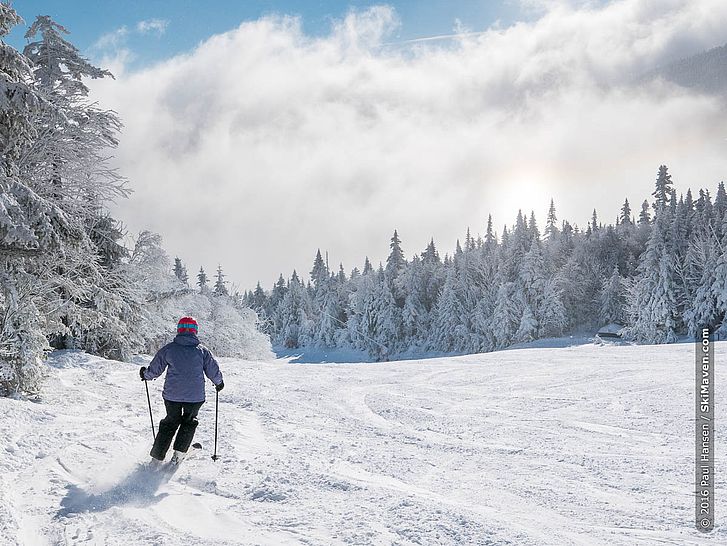 Wow, we just had one of the best early-December ski days! The northern Green Mountains have been picking up snow left and right and today there was powder to play in at Stowe Mountain Resort.
We started on the gondola and headed for Perry Merrill. We thank the groomers for not grooming the full width of the trail. There was wonderful, soft powder on the side of the trail!
Later in the morning soft, round bumps formed and they reminded us of Colorado moguls. We played in the soft bumps as much as our early-season legs would allow! (They are still making snow on Gondolier so it wasn't open.)
Over on Stowe's Fourrunner Quad, we hit Nosedive shortly after they dropped the rope for the trail for the first time this season. It was covered in powder. A bunch of happy people carved up the pow which we estimate at around 10-inches deep. There are 28 inches of snow at the stake on Mt. Mansfield.
The snow was slightly wind-packed, but we found it fun to do long radius turns and let the skis run through it. Lower Liftline was fluffy as well. Nosedive was one of a handful of natural-snow trails that they would open by day's end.
Later we explored the trails on the Mountain Triple side of the ski area. We found groomed intermediate runs that were well-covered (Lord, Sunrise, Standard, North Slope...). We discovered little stashes of ungroomed snow there to enjoy from time to time.
Centerline and Hayride had big, well-trodden bumps on them. We passed them up today.
Besides the powder and packed powder, the other highlight of the day was the weather. At different times and at different elevations you skied above the clouds, in the clouds, in bright sun or in flat light. The clouds that hugged Mt. Mansfield today were really cool. And feeling the warmth of the sun on our faces at the summit was a treat after some grey days.
All in all it was a terrific way to kick off our lift-served ski season!
Stowe Mountain Resort at a Glance
Mount Mansfield Summit Elevation – 4,395′
Highest Lift-Served Elevation – 3,625′
Vertical Drop – 2,360′
Number of Named Trails – 116
Skiable Acres – 485
Skiable Miles – 40
Terrain – Beginner trails 16%, Intermediate 55%, Expert 29%
Terrain Parks – 6
Snowmaking Coverage – 83%
Two sides to the resort – Mt. Mansfield and Spruce Peak
Lifts – 12 (1 Inter-Mountain Transfer Gondola, 1 high-speed summit Gondola, 4 quads, 2 triples, 2 doubles, 2 surface lifts)
Lift capacity -15,516 passengers per hour
Filed in: Alpine / downhill skiing, Fall & Early season, Stowe
Share This Blog Post
Post a Comment
No Account Needed! To post without any kind of account, you can type in a name, nickname or trail name and an email (which we do not collect or use) then select "I'd rather post as guest." We'd love to hear from you!