Saturday cruisin' on skinny skis at Sleepy Hollow Ski Center
Saturday, March 1, 2014 at 05:14 PM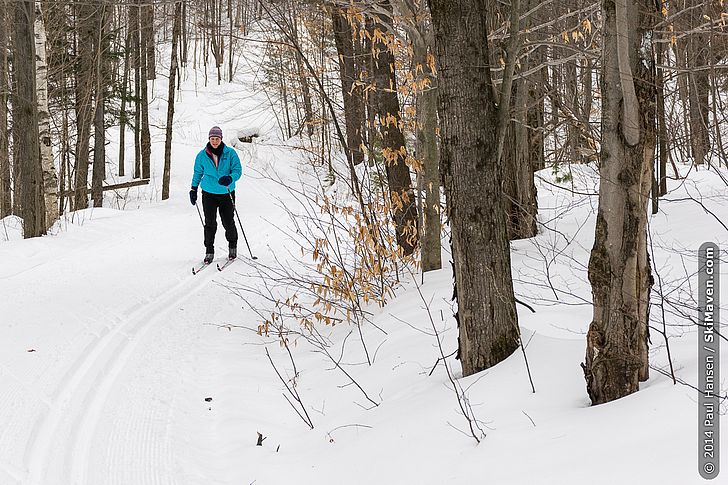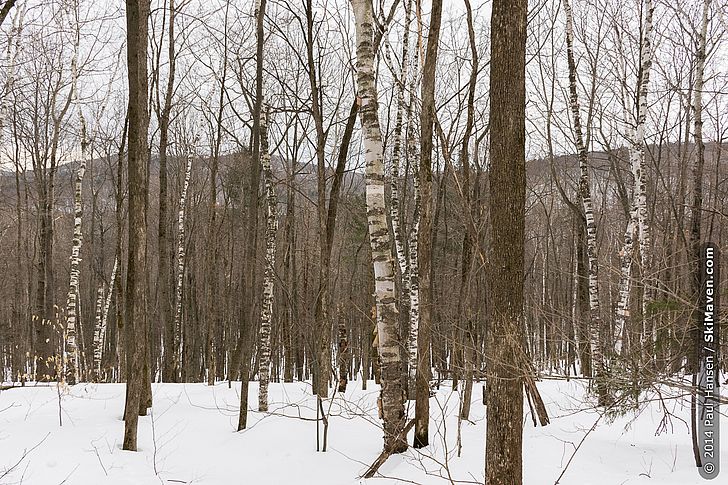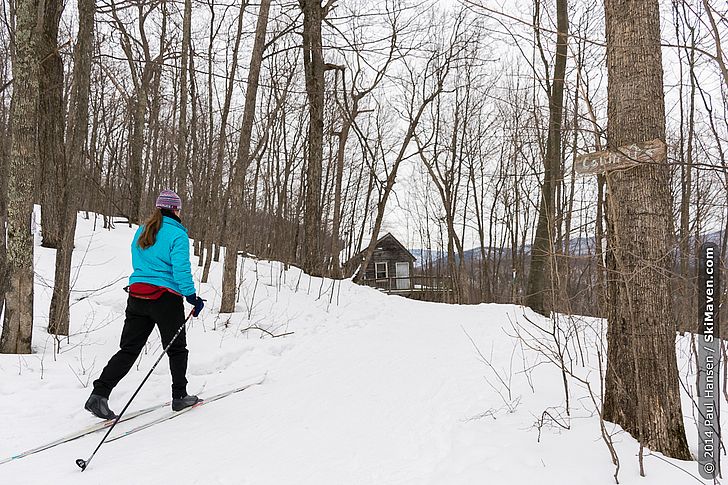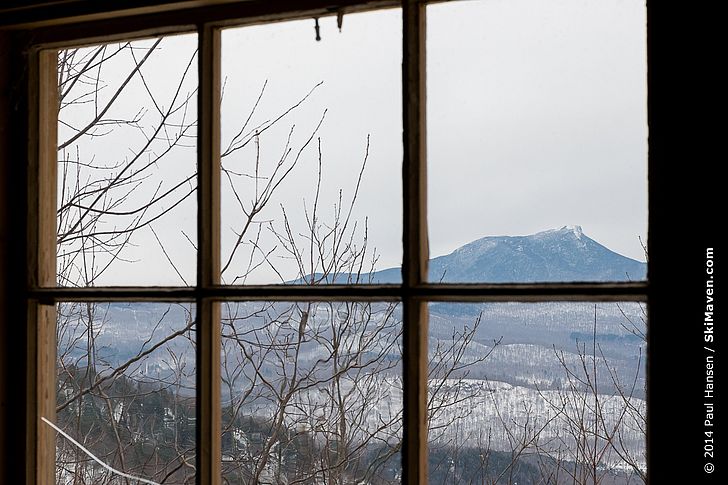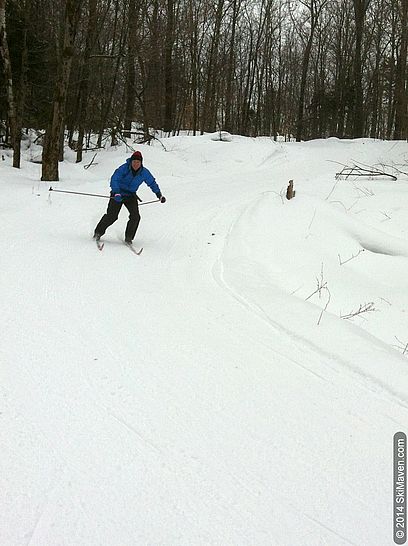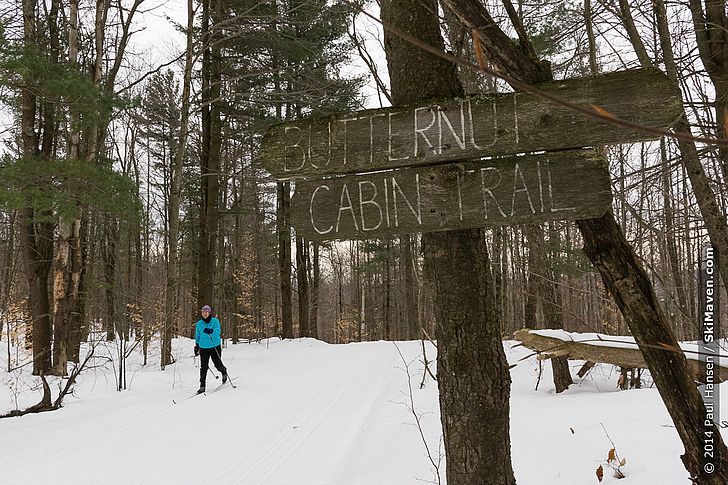 Such a great day to hit the Nordic ski trails at Sleepy Hollow in Huntington, Vermont. This cross-country center has a mellow feel to it and we didn't pass many people on the trails. Here you are not near any roads — you are out in the woods — so all we heard today was the wind. And today it was windy enough to wear a neckwarmer!
The Skimeister and I skied the intermediate-rated Ridge Road loop and then we climbed the Bishop Trail to the rustic Butternut Cabin. There we stopped to take in views of Camel's Hump and to drink up some water.
The trails had been recently groomed, which made for very nice skiing conditions. The classic tracks were quite good. The Skimeister had ironed in some kick wax on our classic skis. I love being on our skinniest, waxable Nordic skis — there's very little friction as compared to waxless skis so I can glide well, double-pole effectively, and zoom down the downhills!
When it comes to downhills, the Butternut Cabin Trail has plenty. We took this trail down from the cabin and the lower half is rated "difficult" because it features some fast S-turns. You better have good command of a snowplow or parallel turns if you want to descend on this trail!
This was a great way to get back on the snow and into the woods after a week of work!
Sleepy Hollow Ski Center at a glance
34 km of cross-country ski trails
20 km of snowshoe trails
Limited snowmaking, as needed
Pisten Bully 100 grooming, including a tiller
Rentals & lessons available
Night skiing Mon/Wed/Fri
Citizens races on Wednesday nights in Jan. & Feb.
Located at 1805 Sherman Hollow Road, Huntington, Vermont
Visit this page for a link to their snow conditions page
Filed in: Cross-country skiing, Sleepy Hollow
Share This Blog Post
Post a Comment
No Account Needed! To post without any kind of account, you can type in a name, nickname or trail name and an email (which we do not collect or use) then select "I'd rather post as guest." We'd love to hear from you!