Ski coaches take on new roles at UVM and Dartmouth
Wednesday, July 21, 2010 at 04:00 PM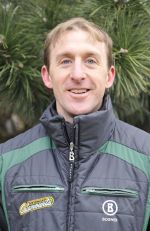 — UVM nordic ski team reorganizes; Change of leadership at Dartmouth —

The University of Vermont Nordic ski program coaching staff has been reorganized. Patrick Weaver (pictured here) was recently named head coach of the men's and women's nordic ski program. Former head coach Paul Stone will continue on with the program as an assistant coach. Apparently he will begin work on a master's degree while continuing to work with the team.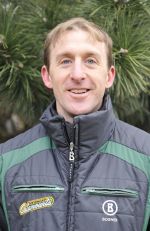 Weaver, who has served as an assistant the past two seasons, was a member of the U.S. Olympic Cross-Country Ski Team in 1998 and 2002. He also competed with the U.S. team at the World Cross-Country Championships in 1997 and 1999 and won the U.S. National Championship in back-to-back years, 1998 and 1999.

Head Alpine Coach Bill Reichelt said in a press release: "I am pleased to announce Patrick Weaver as head Nordic coach for our program. Patrick's personal career as two-time Olympian and two-time national champion is an outstanding testament to the knowledge he will bring as head coach and his experience with the program over the past three years will be a huge asset to the team."

UVM will host the NCAA Skiing Championships in March 2011. You can bet I'll be in Stowe to watch.
Over at Dartmouth College, the Big Green have hired Chip Knight as the women's alpine ski coach. Knight will replace Christine Booker, who resigned shortly after last season ended. Knight comes to Hanover with coaching and ski racing experience.

Knight has competed in three Olympic games. His last appearance on the US Ski Team in the Olympics came in 2006 in Salt Lake City where he finished 11th in slalom. Most of his success was on the Nor Am circuit, where he has won two overall slalom titles. In 2003, he finished 11th at the World Championships in slalom and was 10th at the 2004 World Cup. He has also finished sixth and seventh in World Cup races.

"We are very excited to bring Chip in as the new women's alpine coach," said Cami Thompson, Dartmouth's director and women's nordic head coach. "Not only will Chip's background of elite racing and experience coaching at various levels inspire the women's team, but his commitment to education will provide the balance that our athletes are seeking."

Recently Knight has been the alpine director with the Mount Mansfield Ski Club in Stowe, Vt. He managed the staff and oversaw training programs for 150 junior athletes.

He replaces Christine Booker, who is stepping down to spend more time with her husband and son. Booker has been the women's alpine coach for the past seven years, helping the Dartmouth ski team bring home four consecutive Eastern Intercollegiate Ski Association and NCAA East Region Championships, as well as undefeated Eastern Carnival seasons in 2007, 2008 and 2010. The Dartmouth ski team also won the national title in 2007 as she earned the EISA Coach of the Year award.
Collegiate Ski Racing in the East
Wondering how eastern ski teams fare on the national stage? Here's how they did at the NCAA Championships in March:
NCAA Championships
03/10/2010 Steamboat Springs, Colo.
Team Scores

1. UNIVERSITY OF DENVER DU 785.5
2. UNIVERSITY OF COLORADO CU 714.0
3. UNIVERSITY OF NEW MEXICO UNM 677.0
4. UNIVERSITY OF UTAH UU 595.0
5. DARTMOUTH COLLEGE DAR 523.0
6. UNIVERSITY OF VERMONT UVM 516.5
7. UNIV OF ALASKA-ANCHORAGE UAA 506.0
8. MONTANA STATE UNIVERSITY MSU 402.0
9. UNIV OF NEW HAMPSHIRE UNH 303.0
10. MIDDLEBURY COLLEGE MID 270.5
11. UNIVERSITY OF NEVADA NEV 258.0
12. WILLIAMS COLLEGE WIL 176.0
13. COLBY COLLEGE CBC 172.5
14. NORTHERN MICHIGAN UNIV NMU 166.0
15. UNIV OF ALASKA-FAIRBANKS UAF 118.0
16. BATES COLLEGE BAT 98.0
17. UNIV OF WISCONSIN-GREEN BAY UWGB 88.0
18. ST LAWRENCE UNIVERSITY SLU 75.0
19. MICHIGAN TECH UNIVERSITY MTU 30.0
20. WELLESLEY COLLEGE WEL 25.0
21. ST MICHAELS COLLEGE SMC 19.0
22. GUSTAVUS ADOLPHUS COLLEGE GAC 7.0


And here is how they stacked up regionally in February:
EISA Eastern Championships
2/26-27/2010 Middlebury, Vermont
Team Scores

1. DARTMOUTH COLLEGE DAR 846.0
2. UNIVERSITY OF VERMONT UVM 806.0
3. MIDDLEBURY COLLEGE MID 741.5
4. UNIV OF NEW HAMPSHIRE UNH 734.0
5. ST LAWRENCE UNIVERSITY SLU 610.0
6. COLBY COLLEGE CBC 547.0
7. WILLIAMS COLLEGE WIL 520.0
8. BATES COLLEGE BAT 492.0
9. HARVARD UNIVERSITY HAR 404.0
10. ST MICHAELS COLLEGE SMC 278.0
11. BOWDOIN COLLEGE BOW 166.0
12. WELLESLEY COLLEGE WC 77.0
13. UNIVERSITY OF ME -PRESQUE ISLE UMPI 70.0
14. PLYMOUTH STATE COLLEGE PSU 40.0
15. BOSTON COLLEGE BC 39.0
16. COLBY SAWYER COLLEGE CSC 34.0
17. BROWN UNIVERSITY BRN 11.0
Filed in: Alpine / downhill skiing, Cross-country skiing, Ski racing
Share This Blog Post
Post a Comment
No Account Needed! To post without any kind of account, you can type in a name, nickname or trail name and an email (which we do not collect or use) then select "I'd rather post as guest." We'd love to hear from you!