Sleepy Hollow Cross-Country Ski Center delivered great conditions on Sunday
Sunday, March 25, 2018 at 08:30 PM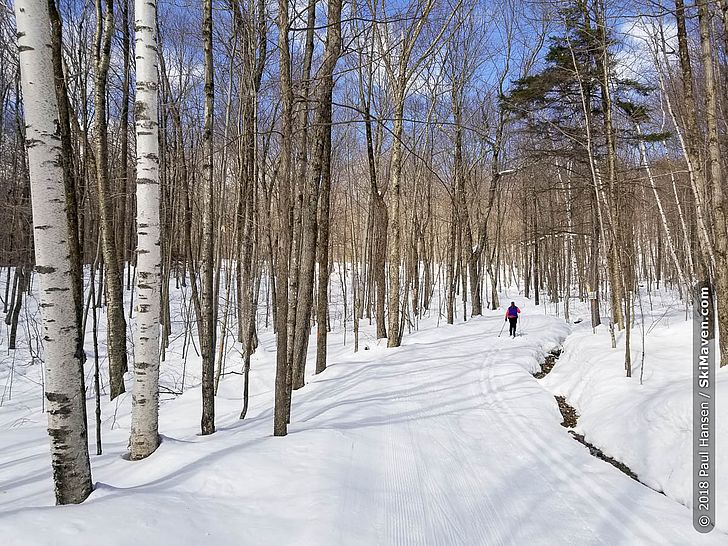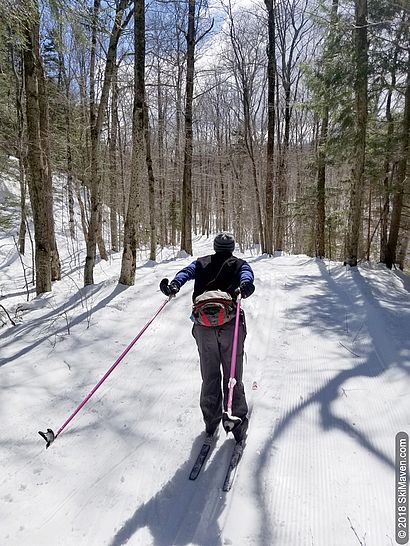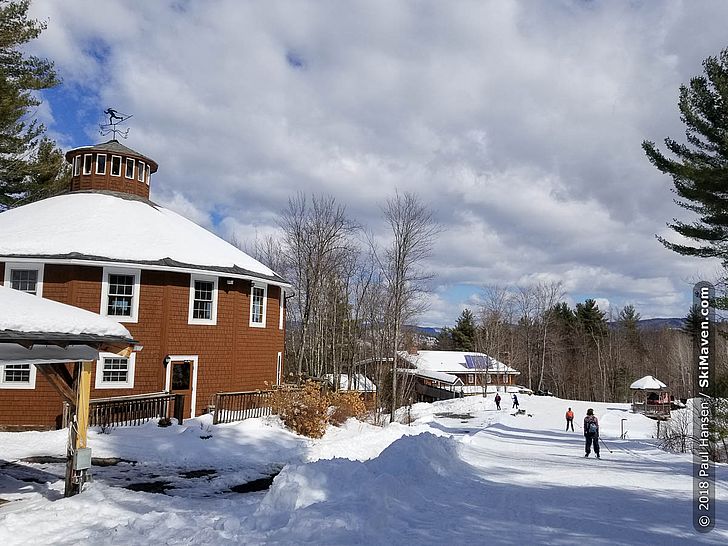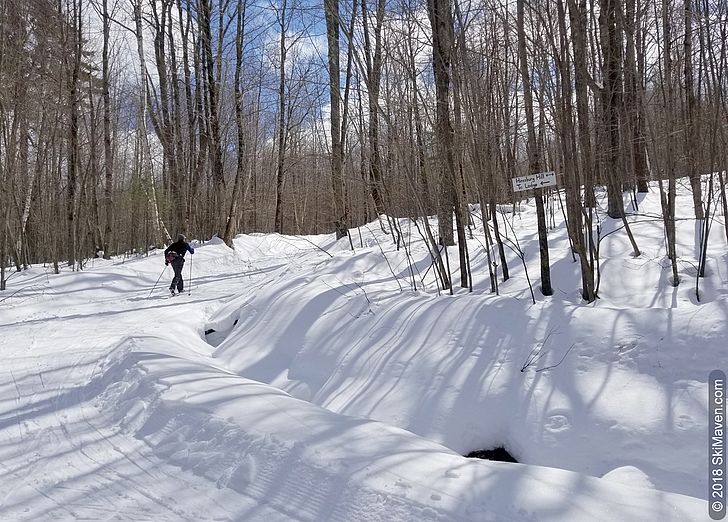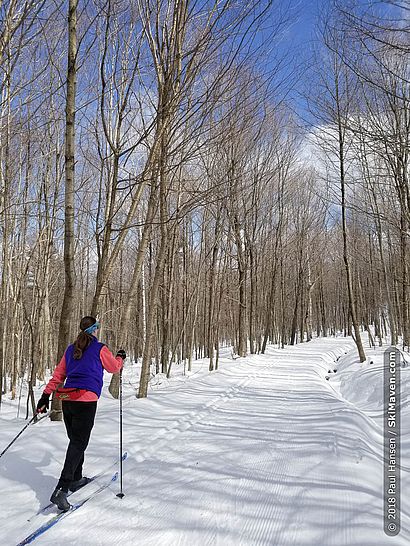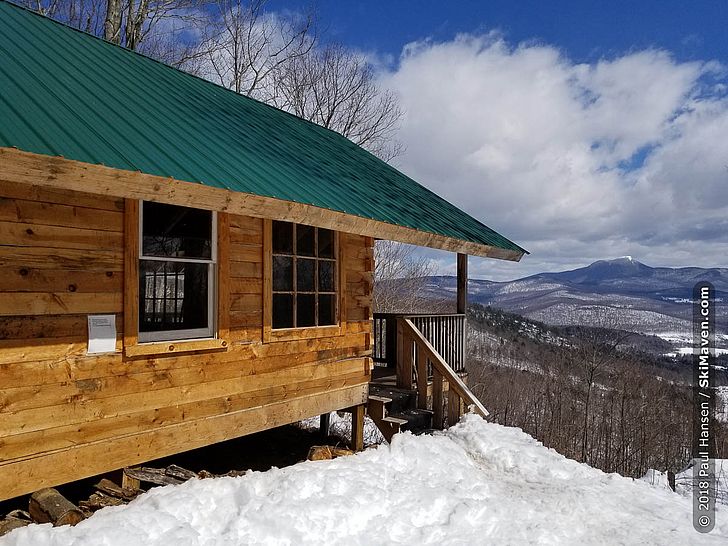 On Sunday, the sun was shining again and the snow hadn't melted. We grabbed our cross-country skis and headed to Huntington, Vermont, to ski at Sleepy Hollow.
They had groomed most of their trails in the morning and the conditions were very good. Grooming is key during the spring because the snow warms up during the day and then often freezes at night. The few trails that they had not groomed were icy in the morning.
We followed the classic track from the lodge to Ridge Road. This trail features ups and fast downs, depending on the direction you take it. We climbed up and connected to Hinesburg Hill Loop. This is a wonderful longer loop that brings you to the furthest western reaches of the trail network.
The hardwood forests were full of snow and, by the looks of the animal tracks, a number of deer. We only saw woodpeckers and chipmunks today. This cross-country center is out in the boonies. It's quiet in the woods here.
We had a fun descent through the gorgeous, quiet woods. Then we paid for it with a slow climb back to where we started the loop. We took our time and stopped for water and a granola bar along the way. (Gotta love spring temperatures!)
After some ups and downs, we had a pretty fast descent on Ridge Road. It dropped us back at the meadow where many trails converge.
Continuing on our tour, we headed up the moderate Bishop Trail toward Butternut Cabin. The trail contours with tree-filtered views to the south and some pleasant ups and downs. We came upon the "new" Butternut Cabin. It's certainly bigger and better than the old one, with more bunk space and the same beautiful view of Camel's Hump.

From the cabin, we climbed up Ichabod's Revenge and turned left onto Trois Montagnes for a short ascent to the high point of Sleepy Hollow, Adirondack View, at 1,440 ft of elevation. A little farther is a small loop with tree-filtered views of Mt. Mansfield and Bolton Valley Resort. From here, Trois Montagnes swoops steeply downhill until you shoot out onto Upper Saddle Trail for a quick return to the lodge.
Sleepy Hollow did a great job grooming and it made for a wonderful ski through the woods today. And there's still a lot of snow out there!
Find past posts about Sleepy Hollow Cross-Country Ski Center here.
Sleepy Hollow Ski Center At a Glance
Located at 1805 Sherman Hollow Road / Ski Lodge Drive, Huntington, Vermont
35 km of cross-country ski trails
15 km of snowshoe trails
Limited snowmaking, when needed
Pisten Bully 100 grooming, including a tiller
Rentals & lessons available
Night skiing Mon/Wed/Fri on a 2-km lit loop
Citizens races on Wednesday nights in Jan. & Feb.
Visit our Vermont Cross-Country Ski Centers page for a link to their snow conditions
Filed in: Cross-country skiing, Sleepy Hollow, Spring skiing
Share This Blog Post
Post a Comment
No Account Needed! To post without any kind of account, you can type in a name, nickname or trail name and an email (which we do not collect or use) then select "I'd rather post as guest." We'd love to hear from you!