Sliding on snow in November in Vermont
Sunday, November 10, 2019 at 08:24 AM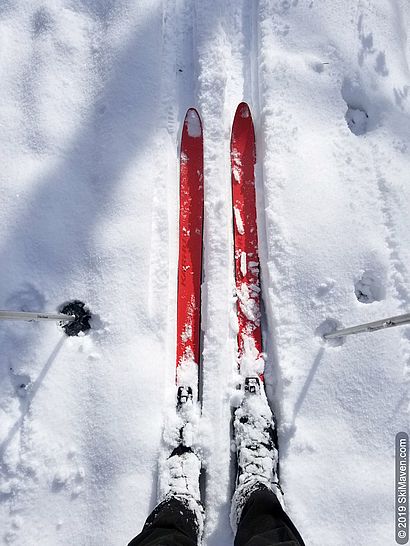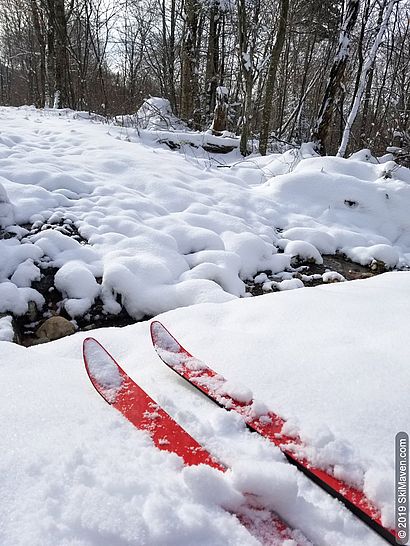 On Saturday morning I headed up to about 1800 feet in elevation here in northern Vermont. I found five inches of fluffy snow. And no base. But that's OK because I had on my old waxless, three-pin setup. I was out to explore and try to slide on snow for the first time this season. The sun was shining, which made for a great little outing.
I often skied through the snow to the grass and rocks. I crossed streams and damp spots frequently. But it felt great to get out there!
Incoming Snow
Now the National Weather Service is calling for up to 8 inches of snow in the valleys on Monday night into Tuesday. Yippee! See our Vermont snow conditions page on our website for weather links and ski resort snow reports.
Killington is open for the season and several ski areas are making snow. We'll see what happens with this new snowstorm!
Other Ski News
Filed in: Alpine / downhill skiing, Backcountry skiing, Cross-country skiing, Fall & Early season
Share This Blog Post
Post a Comment
No Account Needed! To post without any kind of account, you can type in a name, nickname or trail name and an email (which we do not collect or use) then select "I'd rather post as guest." We'd love to hear from you!