Snow and warm temps in Stowe, Vermont's Sterling Forest
Friday, February 21, 2014 at 02:05 PM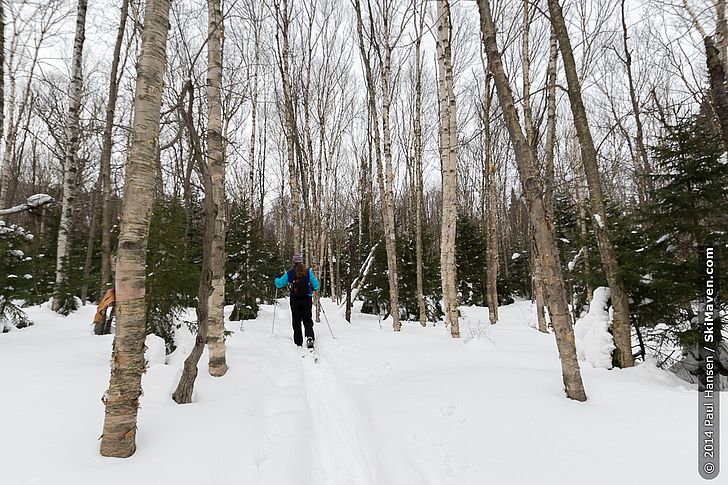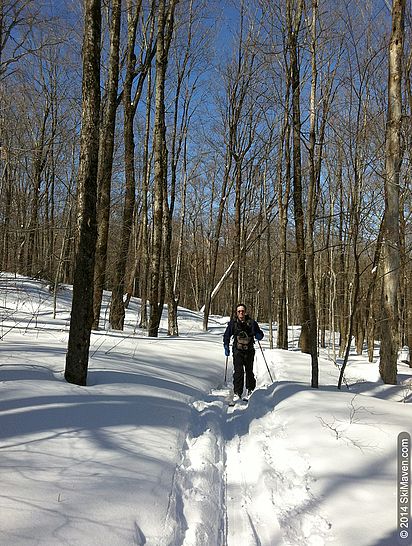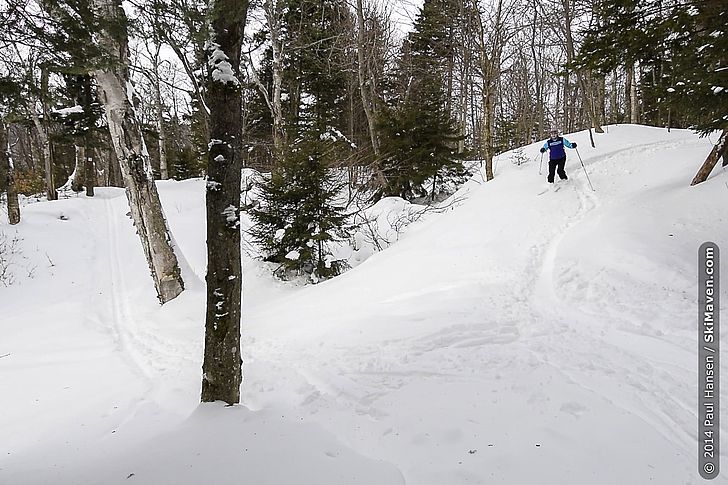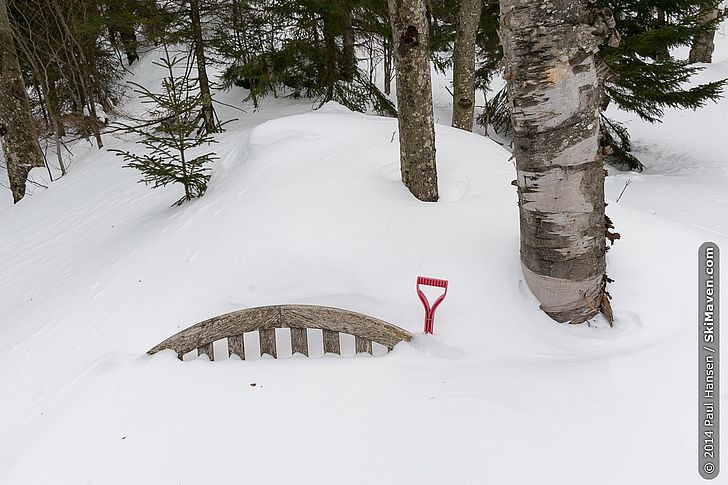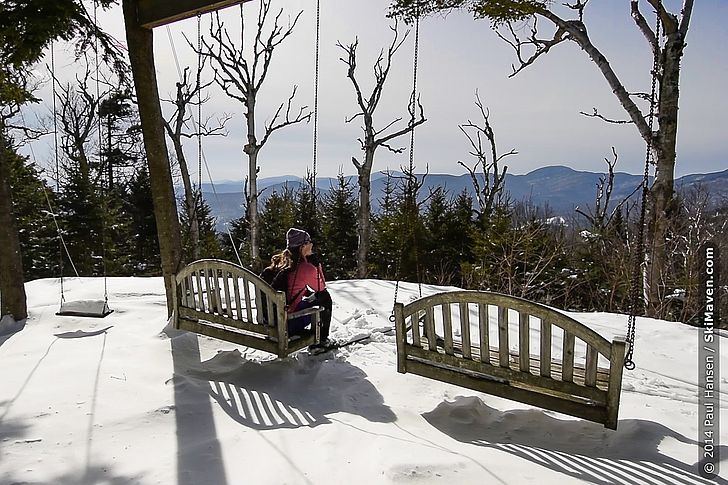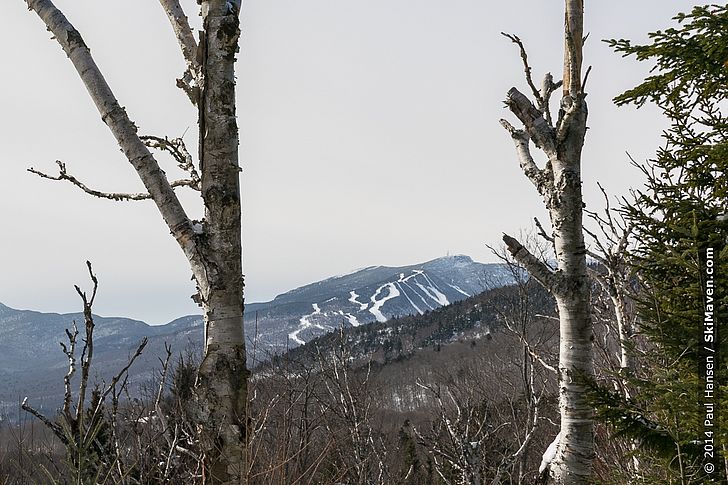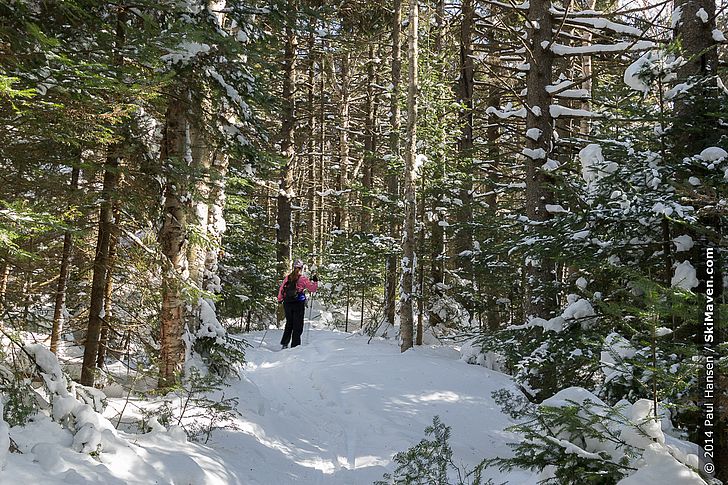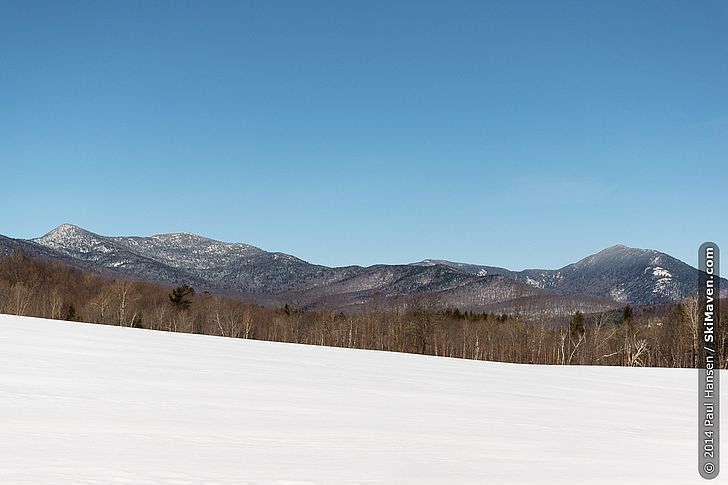 We knew that Friday's weather was going to be gloomy, so the Skimeister and I took time on Thursday to do a backcountry ski tour in Stowe's Sterling Forest. We wanted to enjoy the snow before it got bogged down by warm temperatures and rain. <Sigh.>
The morning featured spectacular blue skies. We found rather deep snow to ski through and as the morning turned into afternoon the snow was definitely getting heavier due to the warm temperatures and the warmth of the sun. Sometimes I would lose my poles as they submerged into the depths of the snow!
Take a look at photos from our tour, which started at the Sterling Gorge trailhead on Stowe's northern border with Morristown. We ascended to the Peak-a-View summit via the Catamount Trail. We descended via the Marston Trail to return to our car.
Here's a link to a winter map of Stowe, Vermont's Sterling Forest area, which has been conserved by the Stowe Land Trust and some very forward-thinking residents. (If you go, consider a SLT membership!)
And read this post about the tour that we did in the past which included the Peak-a-View viewpoint and Maple Run, Billings Road and Lauren's trails.
After our long ski tour, we were ready for a pizza and Vermont beer; we found them at The Blue Stone in Waterbury. A little pricey, but the pizza we had was unique and tasty!
Filed in: Backcountry skiing, Catamount Trail, Food, coffee & après ski, Stowe
Share This Blog Post
Post a Comment
No Account Needed! To post without any kind of account, you can type in a name, nickname or trail name and an email (which we do not collect or use) then select "I'd rather post as guest." We'd love to hear from you!