Snow hits Vermont: Southern Vermont is the big winner
Saturday, March 3, 2018 at 08:09 AM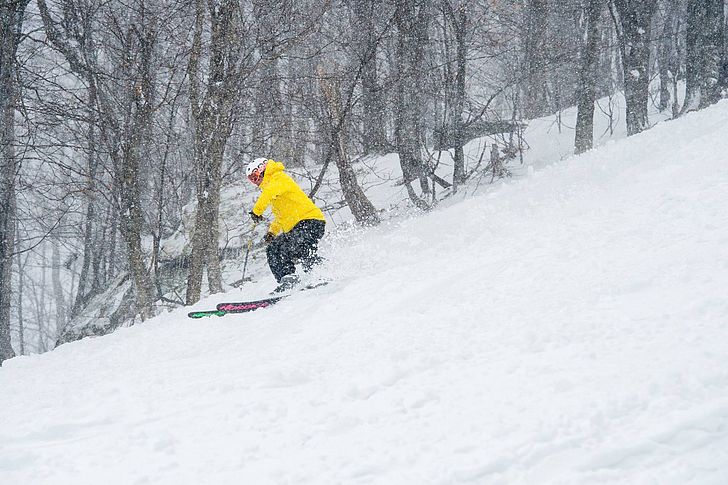 The coastal storm that moved through the northeast has left up to 14 inches of snow in southern Vermont. As you move north, the snow totals diminish. For example, 7 inches at Pico and Killington, 3 inches at Smugglers' Notch, and none at Burke Mountain.
Magic Mountain says on its snow report: "It will be technical skiing as a heavy, moisture-laden snow fell yesterday."
See our Vermont Snow Reports page for a run-down, and check on the new snow totals at your favorite resort on or Vermont Ski Resorts page.
Filed in: Alpine / downhill skiing, Backcountry skiing, Cross-country skiing
Share This Blog Post
Post a Comment
No Account Needed! To post without any kind of account, you can type in a name, nickname or trail name and an email (which we do not collect or use) then select "I'd rather post as guest." We'd love to hear from you!