Stowe Derby recon mission, and race on February 28
Thursday, February 11, 2010 at 05:26 PM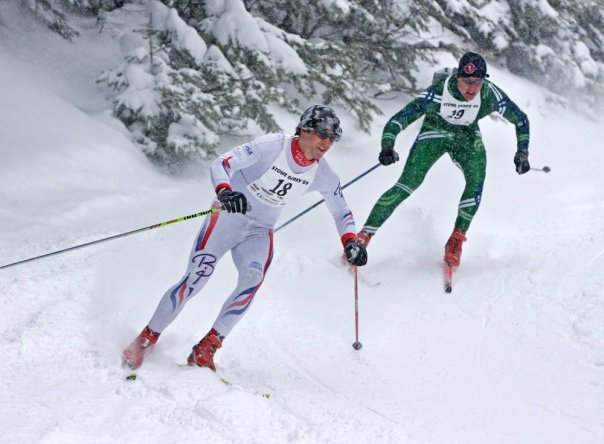 On Friday, eager skiers will take a test run on the Toll Road of Stowe ski resort. It's a reconnaissance mission for those who will ski in the Stowe Derby later this month. Most will be wearing skinny skis as they board the chairlift.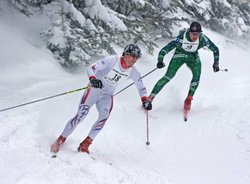 The Stowe Derby will have its 65th running on February 28. This race is a true skimeister kind of race. You have a long downhill ski run and then cross-country terrain. So you must pick your equipment wisely and be a versatile skier.
It started in 1945 as a personal challenge between two skiers: Austrian Sepp Ruschp who was hired to come to America and head the new ski school at Stowe, and Erling Strom, a world famous mountaineer from Norway. The challenge was the same as it is today - to race from the top of Mt. Mansfield to the village of Stowe. Ruschp was the winner of the first Stowe Derby.
Today, more than 800 participants tackle the course that takes you through 10 miles of challenging terrain, racing down the Toll Road and along the entire length of the Stowe Recreation Path before reaching the finish in the village. The course has a total vertical drop of nearly 3,000 feet. The winners complete the course in under 40 minutes, while recreational skiers can take a couple of hours.
If I'm around, I'm going to try to spectate. It looks very interesting.
Photo by Pascale Savard.
Filed in: Alpine / downhill skiing, Cross-country skiing, Ski racing, Stowe
Share This Blog Post
Post a Comment
No Account Needed! To post without any kind of account, you can type in a name, nickname or trail name and an email (which we do not collect or use) then select "I'd rather post as guest." We'd love to hear from you!