Third ski outing of the season in fluffy snow
Saturday, November 29, 2014 at 05:50 PM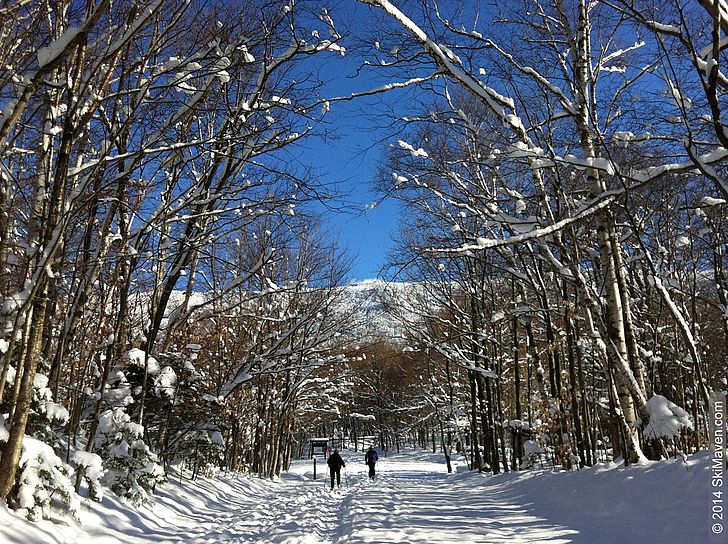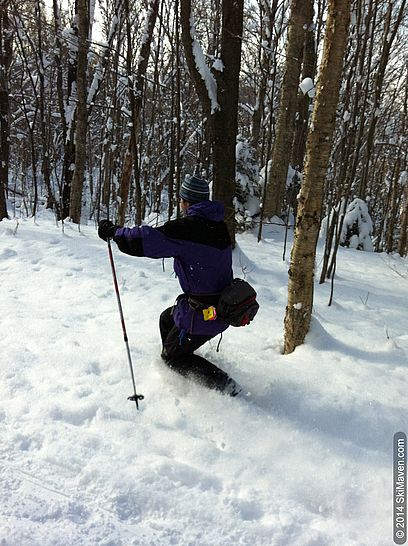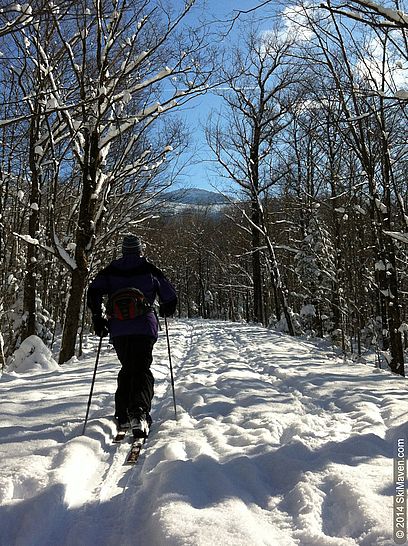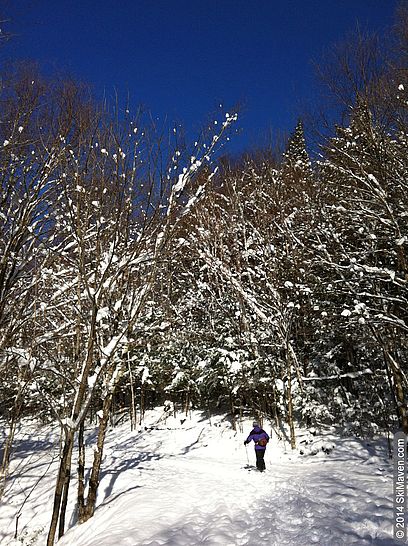 What a treat to have it look like winter over Thanksgiving weekend! We snuck in a short cross-country tour in fresh snow before eating turkey on Thursday, and this morning we skied up the CCC Road at Underhill State Park. This is located on the western side of Mt. Mansfield, and the mountain was in view through the trees as we ascended.
The fluffy, white snow against a super-blue sky was gorgeous! Yes, it was chilly this morning, but after just a few minutes of climbing up the road with my waxless skis, I was toasty.
So the thing about early season skiing on closed roads and hiking or backcountry trails is that there is no base! That was the case today, but on the upper parts of the road there was enough fluffy powder that it didn't matter. Most people were hiking in the snow, while we passed one other skier.
I'd say there was about six inches of fluffy powder on top of a few other inches of older snow. You want to bring rock skis if you want to ski now on this gravel road, which is closed in the winter.
But we got in a bunch of telemark turns in the powder, which kept the speed down on this low-angle road. It was a good workout with powdery rewards!
Filed in: Backcountry skiing, Cross-country skiing, Fall & Early season, Mt. Mansfield
Share This Blog Post
Post a Comment
No Account Needed! To post without any kind of account, you can type in a name, nickname or trail name and an email (which we do not collect or use) then select "I'd rather post as guest." We'd love to hear from you!