Tuesday offered soft, spring turns at Bolton Valley Resort, Vermont
Tuesday, February 28, 2017 at 08:28 PM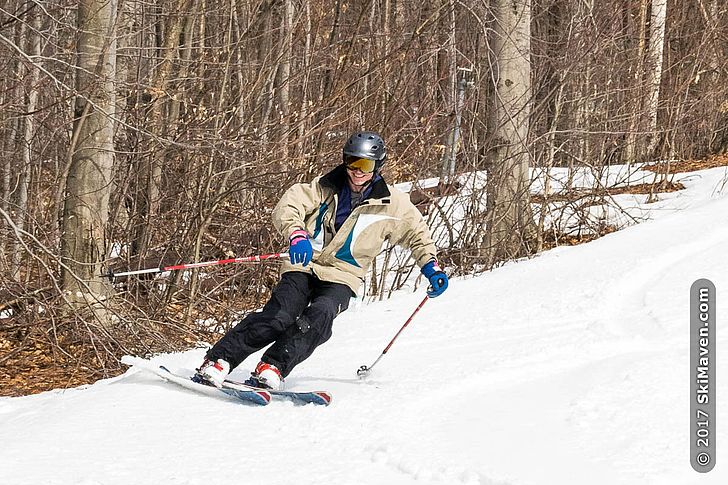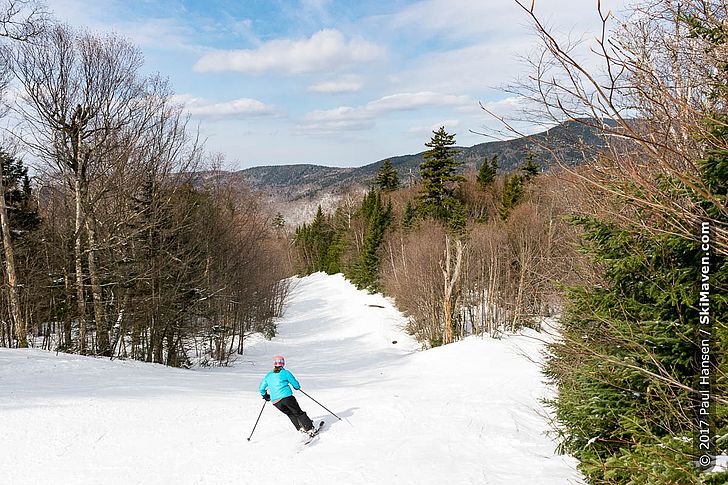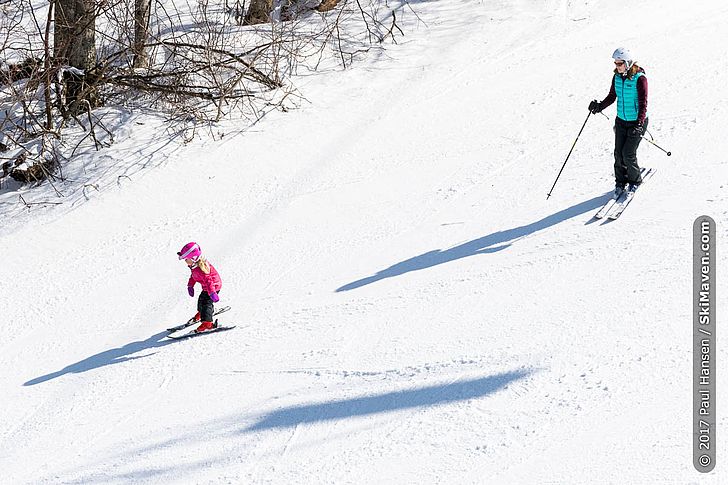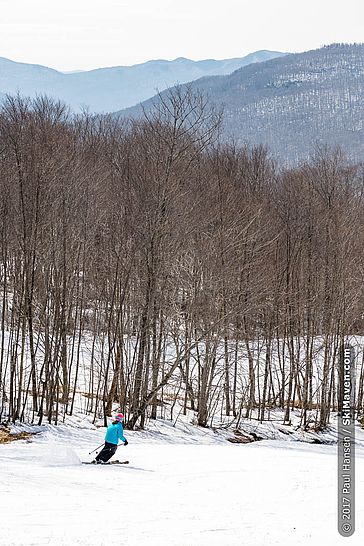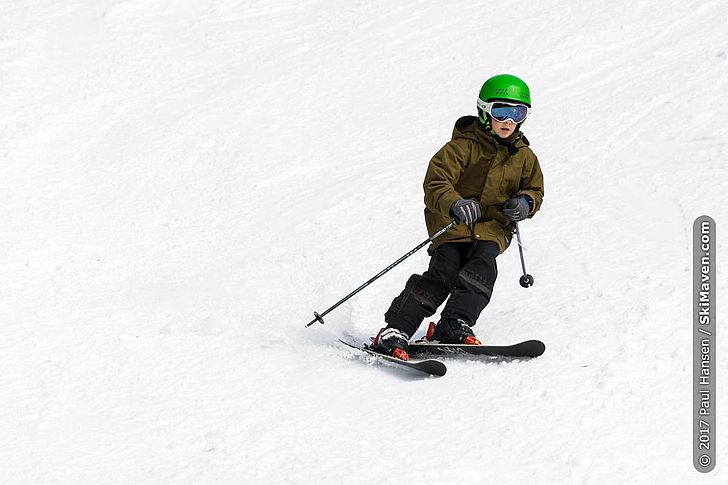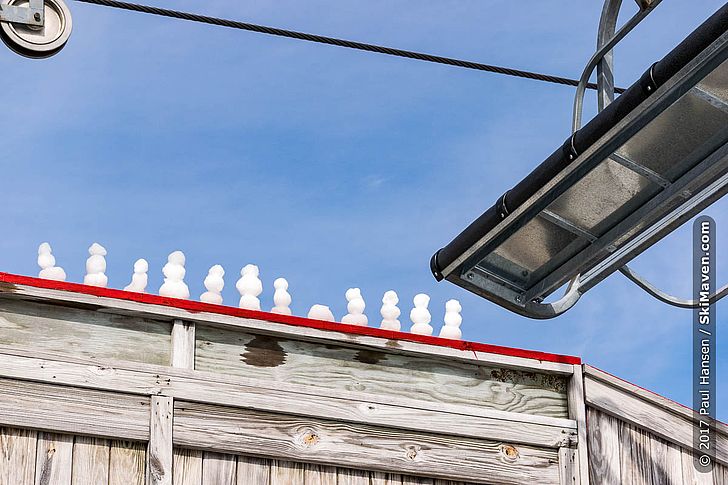 Midweek skiing is the best! It's school vacation week for many Vermonters, but you wouldn't know it on the hill today. We skied right up to the lift nearly every lap.
We knew the temperatures would warm up nicely today, and that would mean soft snow to turn in by late morning. The sunshine even stayed with us for longer than expected today — bonus!
We enjoyed soft, swishy turns off the Vista Quad and Timberline Quad. Timberline faces the sun more than the main mountain, so we soaked up the sun there the most. By about 1 p.m. the snow was getting so soft it was making our skis slow, especially in spots where the bit of fresh snow a couple of days ago was not groomed or skied on.
We headed back over to the main mountain and found a little faster snow in the more shady spots higher on the hill. The families and teens that were at the mountain were having a blast. We especially enjoyed seeing very young skiers make giant "pizzas" with their skis as they took on the mountain. Some older kids skied without gloves, and the liftie at the Vista Quad was in a t-shirt.
Spring is a great time to ski at Bolton Valley Resort because it faces the setting sun, as well as Lake Champlain and the Adirondack Mountains. As the days get longer, watching the sun go down can be a real treat. And, of course, Bolton Valley has night skiing so you can keep making turns even when the sun goes to bed. (Check the Bolton night skiing ad on the SkiMaven homepage — tickets are priced at $19.66! Get that same price when skiing during the day on non-holiday Mondays. Why? Because Bolton Valley was founded in 1966!)
The wacky weather continues as we go from warm to cold later this week. Some ski resorts may start making snow again on Thursday night!
Related Content
Vermont lift ticket deals for 2016 - 2017
Filed in: Alpine / downhill skiing, Bolton Valley, Spring skiing
Share This Blog Post
Post a Comment
No Account Needed! To post without any kind of account, you can type in a name, nickname or trail name and an email (which we do not collect or use) then select "I'd rather post as guest." We'd love to hear from you!