Ups and downs of early season weather
Wednesday, December 5, 2012 at 03:56 PM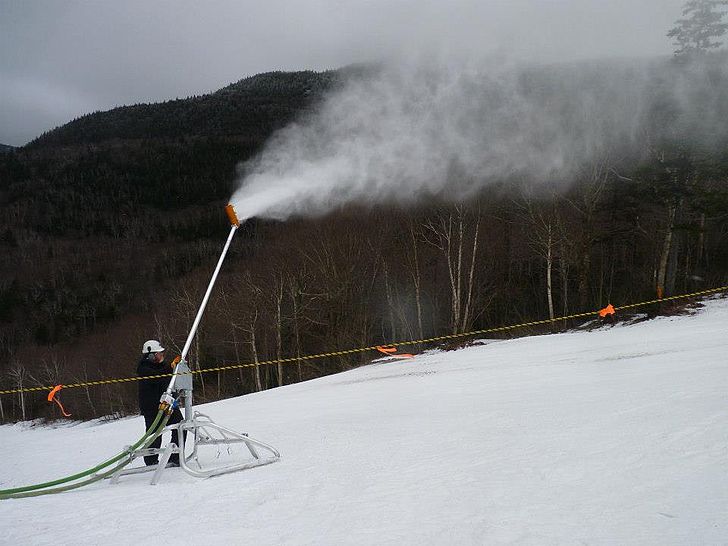 After a stretch of good, cold snowmaking weather, and then some end-of-November snow, things were looking good for early season. Then, Mother Nature said, "Not so fast!" and threw in a few warm days and even some rain.
Luckily the temperatures are dropping again today and the ski resorts are back at making snow. Let's hope the weather allows them to do that at least every evening. And Mother Nature, feel free to drop some fresh stuff on the ground at anytime!
Because of the recent warm-up, Bolton Valley Resort has pushed its opening date back from December 8 to 15. They figured they just couldn't make enough snow this week to allow for a top-to-bottom run. Here's a list of other Vermont resort opening dates.
Below you'll find a shot from Smugglers' Notch today, Wednesday afternoon, which was posted on their Facebook page.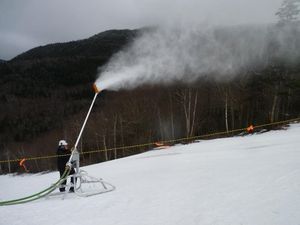 Filed in: Fall & Early season
Share This Blog Post
Post a Comment
No Account Needed! To post without any kind of account, you can type in a name, nickname or trail name and an email (which we do not collect or use) then select "I'd rather post as guest." We'd love to hear from you!