Vermont is well represented at the Olympic Games
Saturday, February 13, 2010 at 09:56 AM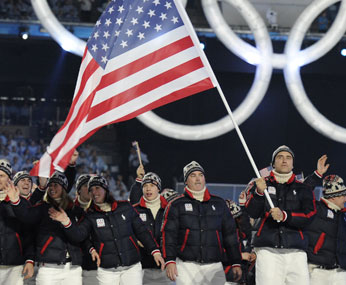 I was glued to the TV last night to watch the opening ceremonies of the Winter Olympics. It's really exciting to watch the Games, and even more so since we have such a strong American team.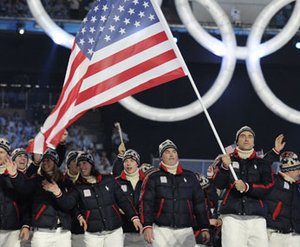 Vermont is definitely a winter sport kind of state. And this bears true as we've sent a contingent of athletes to the Winter Olympics in Vancouver.
Olympic athletes with Vermont ties include:
Cross-country skiers
Andy Newell (from Shaftsbury)
Liz Stephen (from East Montpelier)
Caitlin Compton (grew up in Warren)
Alpine skiers
Chelsea Marshall (from Pittsfield)
Jimmy Cochran (grew up in Richmond)
Nolan Kasper (resides in Warren)
Moguls skier
Hannah Kearney (from Norwich)
Snowboarders
Hannah Teter (from Belmont)
Kelly Clark (from West Dover)
Boardercross
Lindsey Jacobellis (resides in Stratton)
Some skiers and hockey players from other states have competed for the University of Vermont or Middlebury College. Other skiers have trained at Vermont ski academies, including Green Mountain Valley School, Stratton Mountain School, Killington Mountain School and Burke Mountain Academy.
Those athletes include nordic skiers Garrott Kuzzy, Kris Freeman and Simi Hamilton; biathletes Laura Spector and Lowell Bailey; moguls skier Michael Morse; snowboarder Louie Vito; skicross skier Daron Rahlves; and hockey player Tim Thomas.
These are good Web sites for keeping up with news of athletes with Vermont ties at the Games:
http://blogs.burlingtonfreepress.com/vancouver2010/
And these recent links share info on nordic skiing powerhouse Andy Newell:
http://www.csmonitor.com/multimedia/video/XC-skiing-s-rising-stars
http://www.csmonitor.com/The-Culture/Sports/2010/0201/Olympics-a-maverick-skier-who-could-medal
Let the games begin! And best of luck to our Vermont athletes!
Photo courtesy of US Ski Team.
Filed in: Alpine / downhill skiing, Cross-country skiing, Ski racing
Share This Blog Post
Post a Comment
No Account Needed! To post without any kind of account, you can type in a name, nickname or trail name and an email (which we do not collect or use) then select "I'd rather post as guest." We'd love to hear from you!