Vermont stick season ski movies, swaps, bashes and jams
Tuesday, November 3, 2009 at 03:20 PM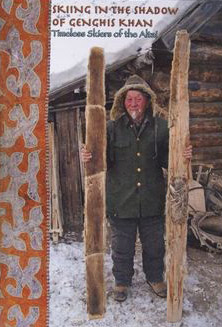 Good news: Some Vermont ski resorts are firing up their snowmaking systems as temperatures drop again. On Jay Peak, for example, the weather service says it will get down to around 20 degrees (F) each night this week. Brrrrr. Sounds like perfect weather for making snow.
Here are a few events in northern Vermont in the next two weeks that can help get you in the mood for early-season skiing.
Filed in: Fall & Early season, Ski movies, Ski swaps
Share This Blog Post
Post a Comment
No Account Needed! To post without any kind of account, you can type in a name, nickname or trail name and an email (which we do not collect or use) then select "I'd rather post as guest." We'd love to hear from you!