Vermonter Hannah Kearney revels in her gold medal
Thursday, February 18, 2010 at 09:31 AM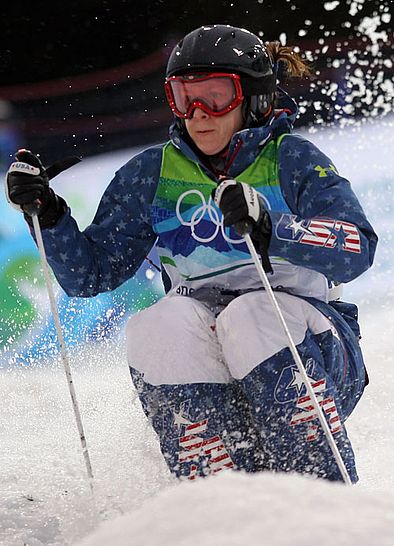 Hannah Kearney has quite a set of knees. Did you see her run? Holy cow.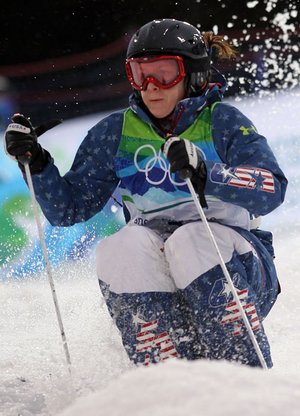 There's a nice interview of her in the Post-Star. It mentions that she is very excited to bring the medal back to Vermont, her home state.
http://www.poststar.com/sports/article_27e5fe84-1c4f-11df-93f0-001cc4c03286.html
This native Vermonter brings her knitting projects along on the ski circuit as a "productive way to relax."
She also props her pigtails up on the back of her helmet to keep the wet hairs off her neck.
She went to Vancouver confident that she could win the gold. And she sure did.
Today, February 18, Vermonters Hannah Teter and Kelly Clark go for a medal in the women's halfpipe competition.
Photo courtesy of usskiteam.com.
Filed in: Alpine / downhill skiing, Ski racing
Share This Blog Post
Post a Comment
No Account Needed! To post without any kind of account, you can type in a name, nickname or trail name and an email (which we do not collect or use) then select "I'd rather post as guest." We'd love to hear from you!