Vermonters among those named to US Alpine Ski Team
Sunday, November 7, 2010 at 07:50 AM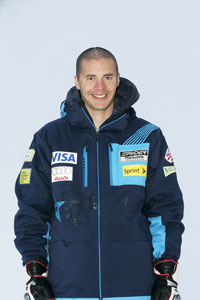 Vermont is well represented in this year's US Alpine Ski Team. The newly announced roster includes both native Vermonters and those who attended a ski academy in the Green Mountain State.
It's great to see that Cody Marshall of Pittsfield, Vermont, is on the list. He sustained a major head injury in July 2009 and his recovery has been described as extraordinary. So good to see him back at it!
US Ski Team Vermont connections
A Team
Jimmy Cochran, Keene, NH, Cochran's/Mount Mansfield Ski & Snowboard Club

B Team
Chelsea Marshall, Pittsfield, VT, Burke Mountain Academy
Cody Marshall, Pittsfield, VT, Burke Mountain Academy
Nolan Kasper, Warren, VT, Burke Mountain Academy

Development Team
Ryan Cochran-Siegle, Starksboro, VT, Mt. Mansfield Ski Club
Keiffer Christianson, Anchorage, AK, Burke Mountain Academy
Devin Delaney, North Conway, NH, Green Mountain Valley School
Abigail Fucigna, Hopkinton, MA, Burke Mountain Academy
Lizzie Kistler, Santa Rosa, CA, Burke Mountain Academy
View a post about the US Nordic Team here.
Photo of Cody Marshall, courtesy US Ski Team.
Filed in: Alpine / downhill skiing, Ski racing
Share This Blog Post
Post a Comment
No Account Needed! To post without any kind of account, you can type in a name, nickname or trail name and an email (which we do not collect or use) then select "I'd rather post as guest." We'd love to hear from you!