What to do when Stowe ski resort is closed ... go biking around town!
Tuesday, April 28, 2009 at 08:21 PM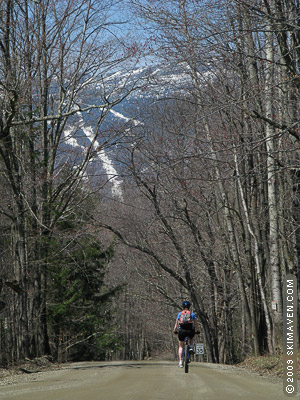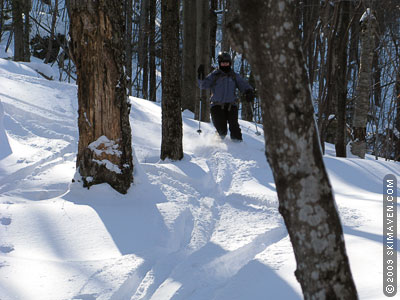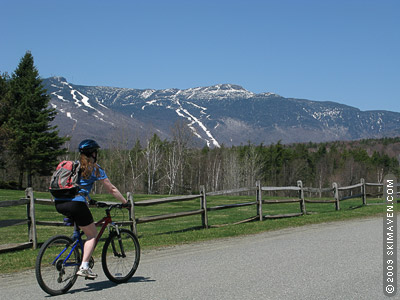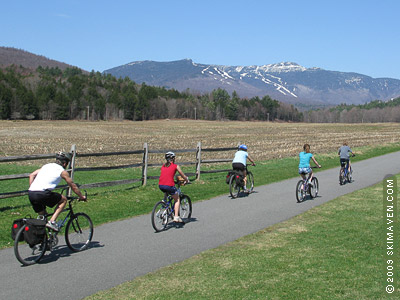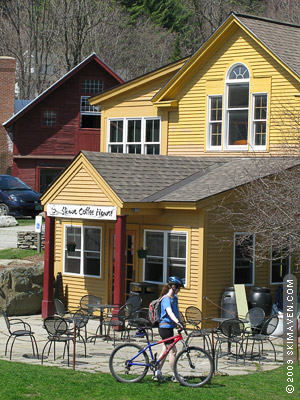 The recent extraordinarily warm weather in Vermont has been great for biking and yard work, but not so good for skiing. This past weekend I packed up my gear and headed to Stowe. No, not for skiing, but for a wonderful bike tour around town.
Stowe's got a scenic recreation path (about 7 miles long with 11 bridges!) and rather quiet dirt roads. I like to plan out a loop up and down hills and around town so I can take in all the views.
Mt. Mansfield still was snowy near the summit and on the ski trails, and I could see snow on the north-facing sides of other mountains in view.
As far as skiing goes, the final hangers-on in Vermont were Killington, Stowe, Sugarbush and Mt. Snow ski resorts. Stowe and Mt. Snow are now closed; we'll see if Sugarbush and Killington are open this coming weekend, or beyond.
Filed in: Alpine / downhill skiing, Ski towns in summer, Spring skiing, Stowe
Share This Blog Post
Post a Comment
No Account Needed! To post without any kind of account, you can type in a name, nickname or trail name and an email (which we do not collect or use) then select "I'd rather post as guest." We'd love to hear from you!