Main content
Six Vermont skiing tips from SkiMaven — "Tuesday Tips"
Tip 1: Ski midweek in Vermont.
The lift tickets can be cheaper midweek, plus you typically won't be skiing in a big crowd. Yes, it takes some planning to get midweek time off, but it is worth it.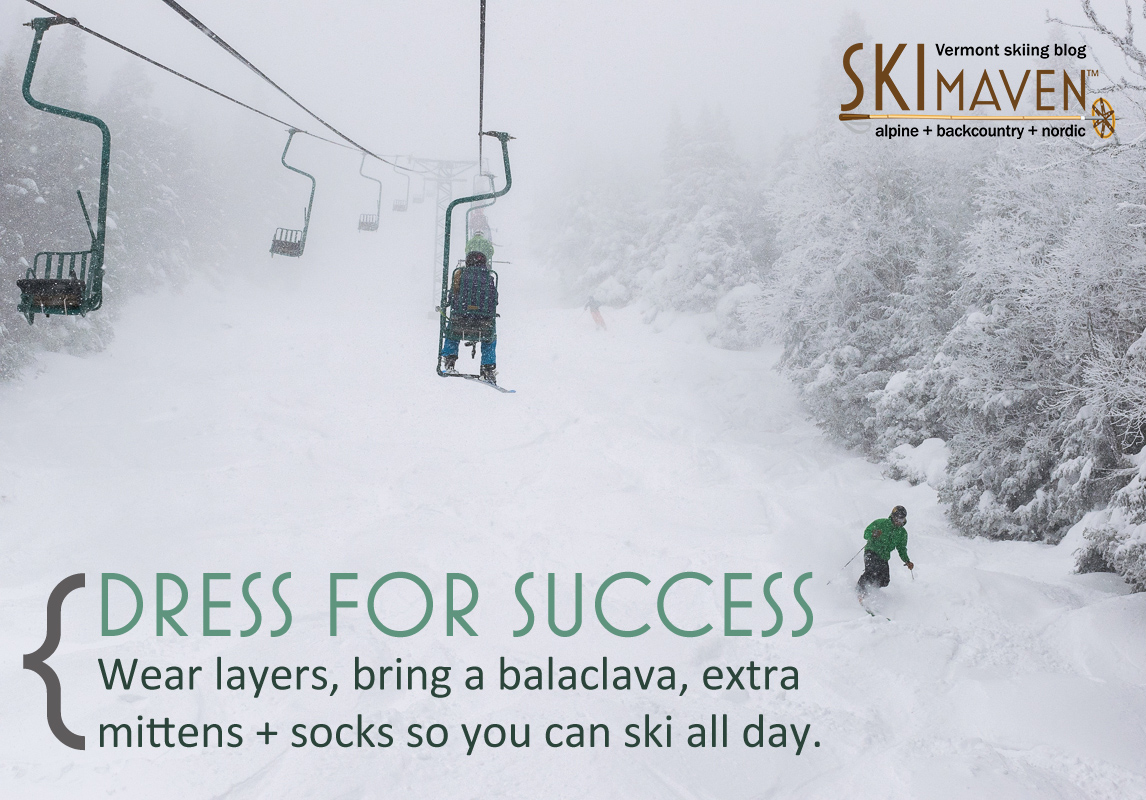 Tip 3: Dress for success.
Wear layers so you can add and remove as needed, and wear a water-resistant layer on the outside. Bring a balaclava — a hooded neckwarmer that fits under your helmet — and stash extra mittens and socks in your bag at the base lodge so you can change into them if you get damp.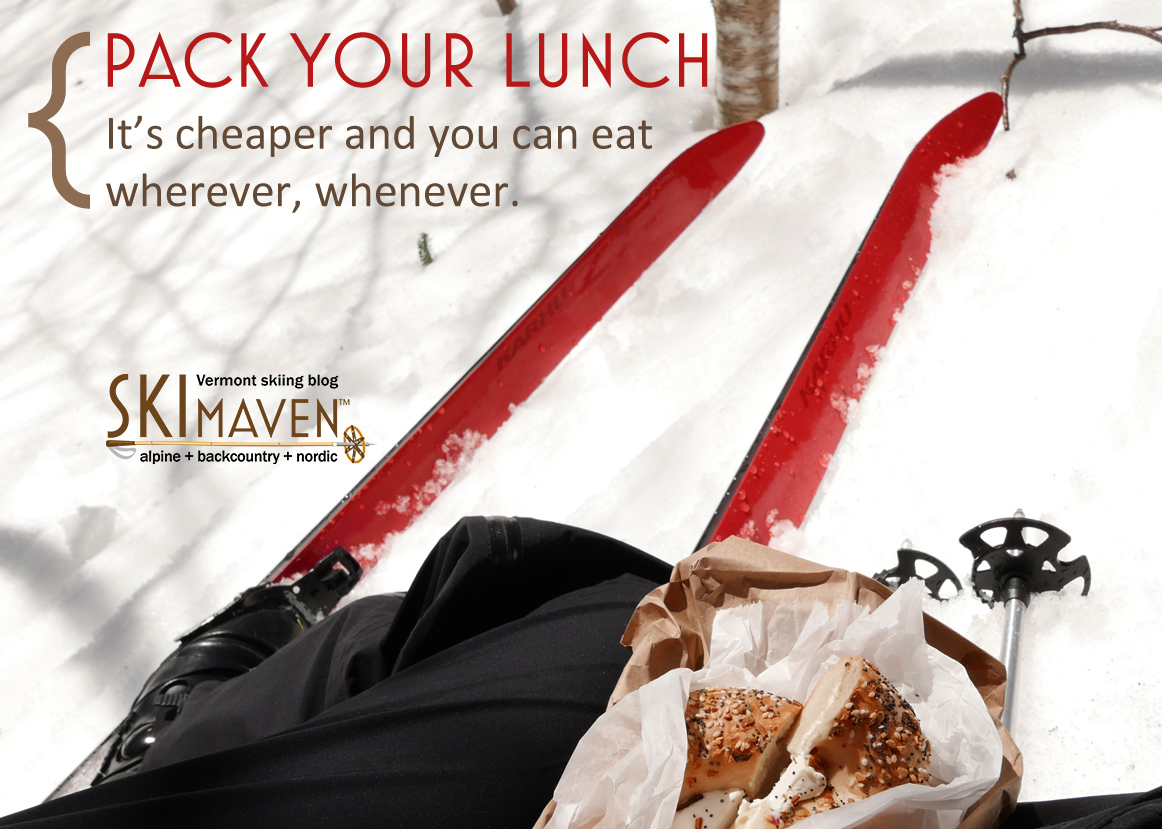 Tip 4: Pack your lunch.
Whether you make a peanut butter and jelly sandwich (my favorite) or pick up a bagel on the way to the hill, pack your own lunch. Make sure it can fit in the pocket of your ski jacket, or in your pack if you wear one. Then you are ready to eat lunch whenever the spirit moves you and for a lot less money than you'd pay at the resort. Plus, on nice days you can discover some lovely outdoor lunch spots!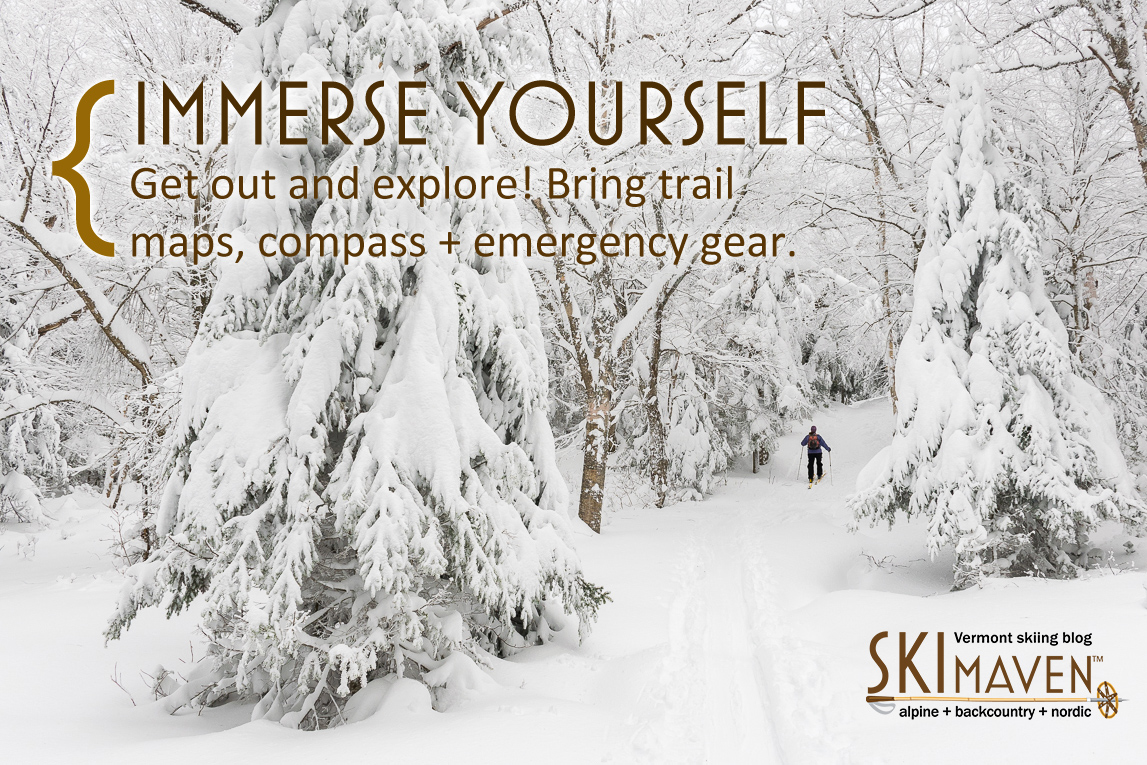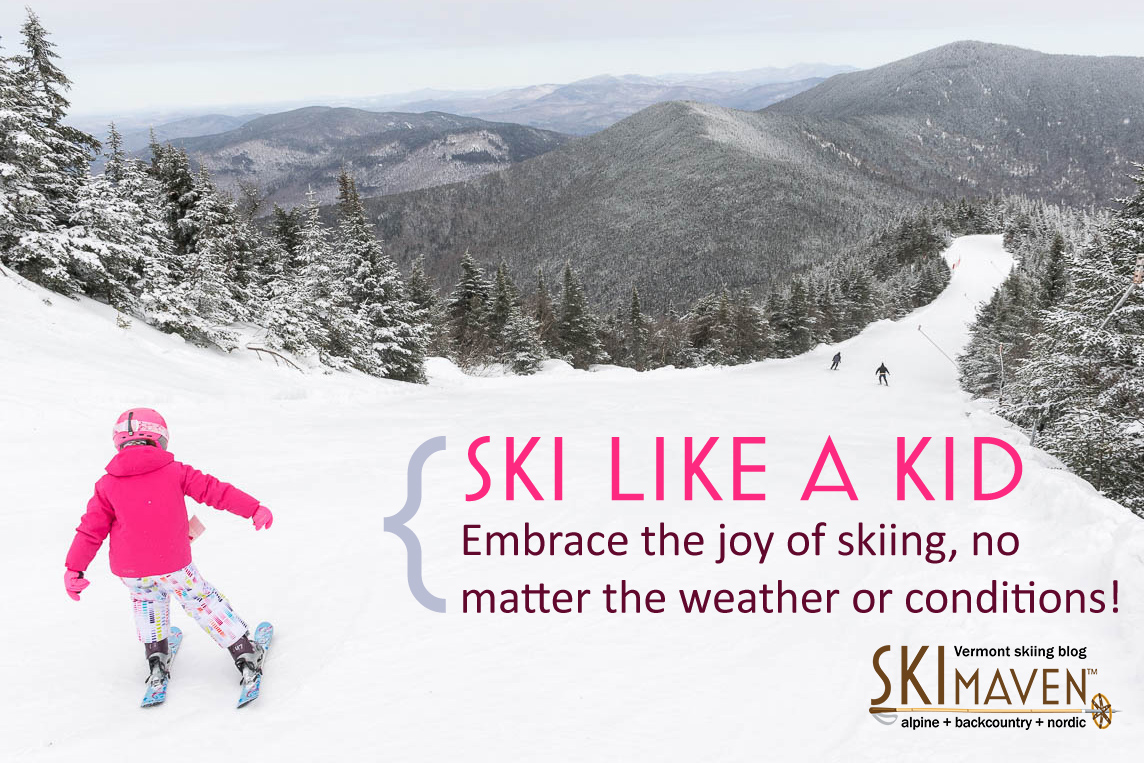 Tip 6: Ski like a kid.
Embrace the joy of skiing — regardless of the weather, or the conditions! Let's face it: It won't be "epic" every time you hit the mountain. Kids know that sliding on snow is fun no matter what, so go ahead and ski like a kid!
We unveiled these Vermont skiing tips on six consecutive Tuesdays.
Do you have any tips to share? Comment below or on our Facebook page.
No Account Needed! To post without any kind of account, you can type in a name, nickname or trail name and an email (which we do not collect or use) then select "I'd rather post as guest." We'd love to hear from you!