A few October snowflakes, dropping temps, and Killington will open this weekend!
Wednesday, October 23, 2013 at 08:26 PM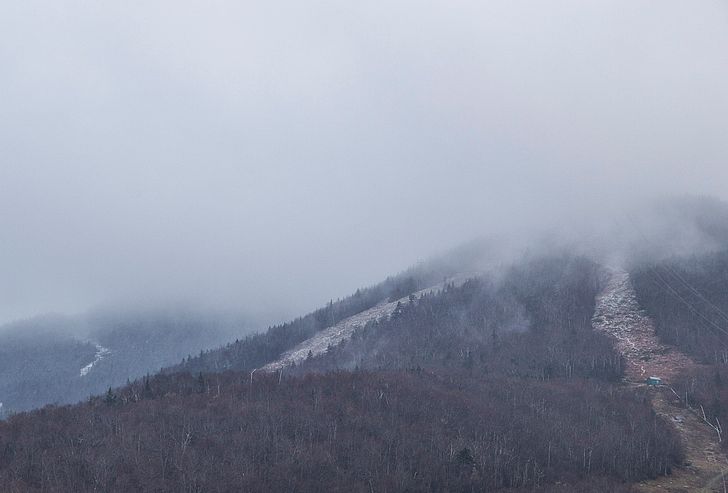 It didn't take long for Killington to jump on the cold temperatures that have just arrived in Vermont this week. After making some snow last night, Killington announced today it will offer some very limited skiing (the Rime trail) on Friday to pass-holders and they expect to open to the public on Saturday.
Also this week we saw a few snowflakes on Vermont's highest peaks. Enough to get us all in the mood for the switch over from fall to ski season! Woot!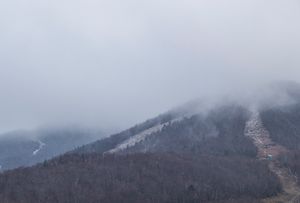 Above, a sprinkle of snowflakes on Jay Peak. Photo: Jay Peak Resort.
Below, snowmaking at Killington. Photo: Killington Resort.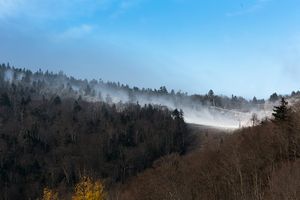 For links to the snow conditions reports at Killington and all Vermont ski resorts, see our Vermont Ski Resorts page.
Filed in: Alpine / downhill skiing, Fall & Early season, Jay Peak, Killington
Share This Blog Post
Post a Comment
No Account Needed! To post without any kind of account, you can type in a name, nickname or trail name and an email (which we do not collect or use) then select "I'd rather post as guest." We'd love to hear from you!